Along with starting the decor on the dining room, we are also starting again with the master bathroom.  A while ago we did the demo on the shower, and then finished the rest of the demo during our five day spree, now it's all getting put back together.  
Our trusty contractor, Dave Spoerl from Dart Construction, is putting a custom shower pan in for us (when we have something that we feel needs a professional touch, i.e. putting in a custom shower pan, he is our go-to guy). 
It started with the liner...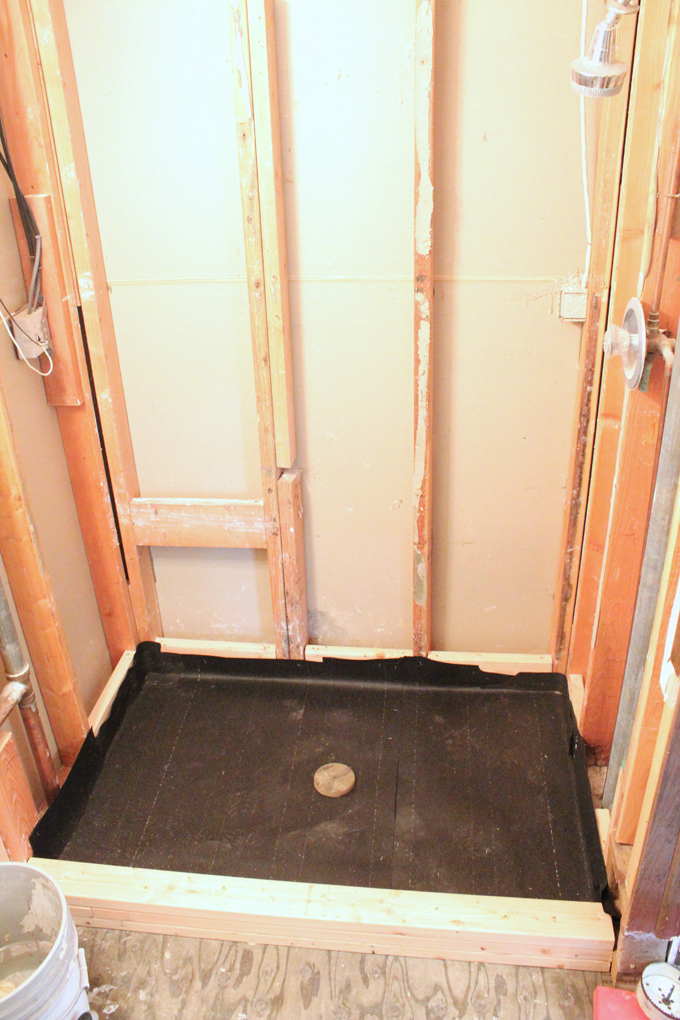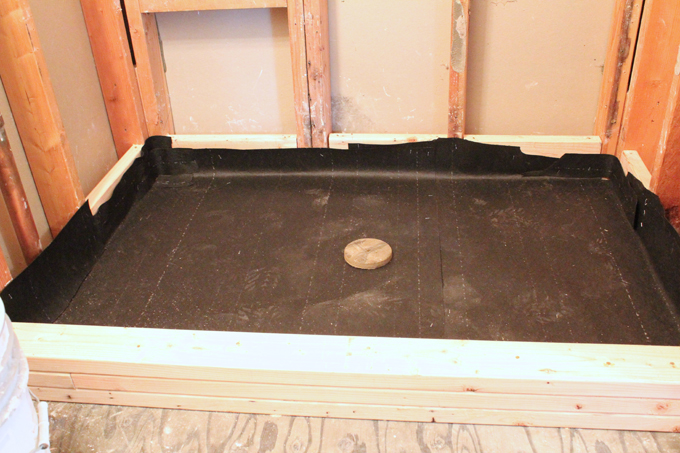 and then on to the cement.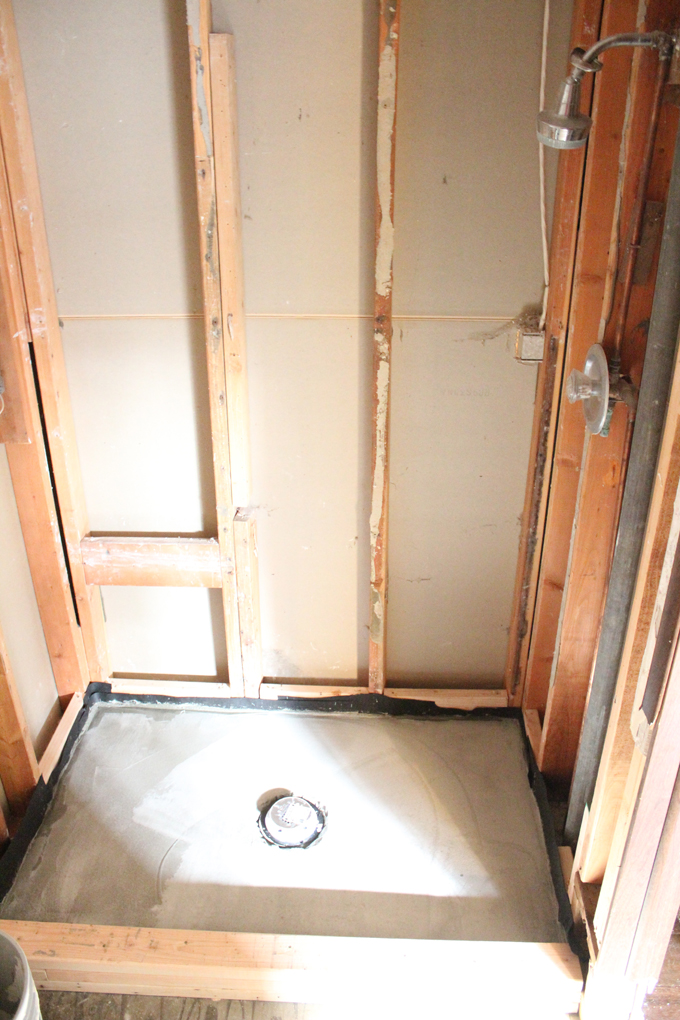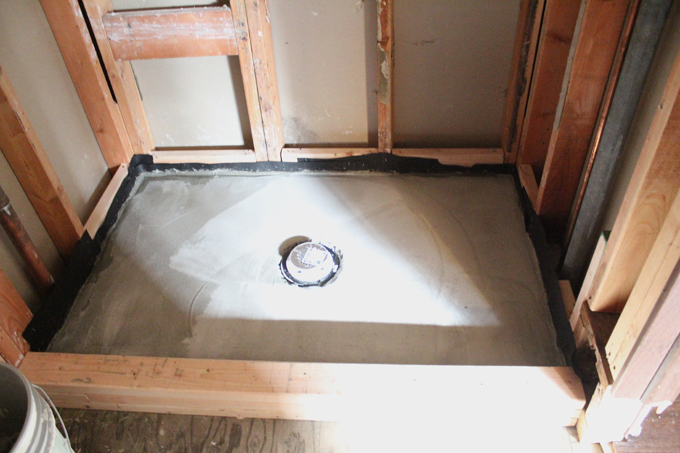 Here is a view from the door.  You can see where the curb for the shower is, in relation to the rest of the bathroom.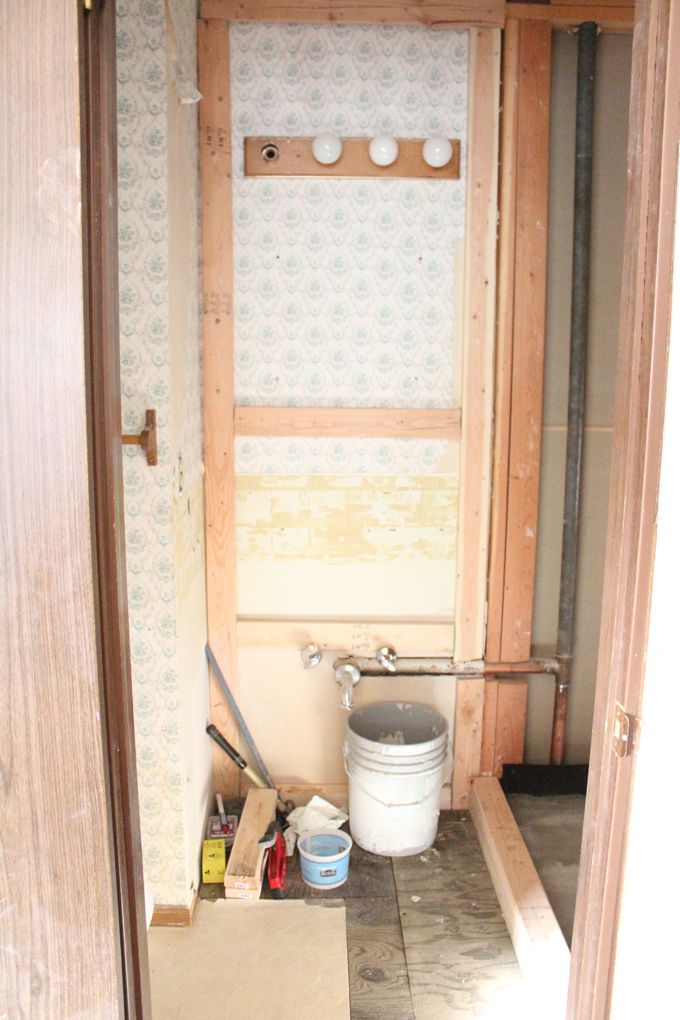 The new shower will be larger than the original, but we still gave ourselves enough space to put in a 30" vanity.
There was another project on the agenda today too.  I won't tell you what it is (because what woman doesn't like to be a little mysterious)  but I'll show you a picture!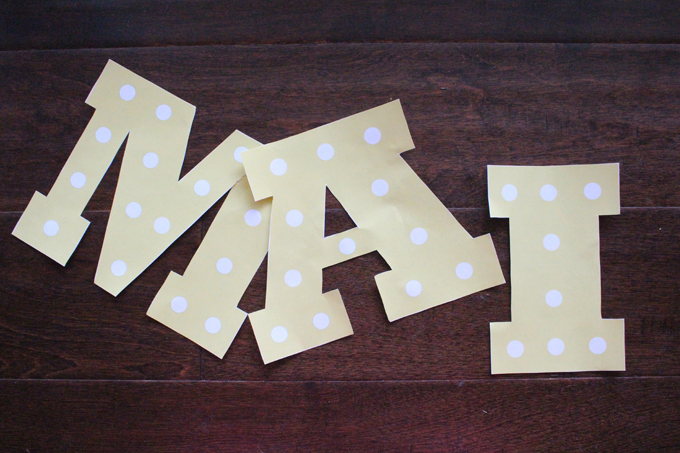 I'm really excited about this project.  I'm hoping it will all work out the way I see it in my head.  It'll take a few days to get the supplies that I need but after that, it's time to dive in head first. #hopeIdontcrashandburn
There is still quite a bit of work to do on the bathroom before it's ready for tile, but that isn't stopping me from being giddy as a school girl.  I am going to LOVE it when it's done, especially since we are adding something extra special (not telling you what that is either *diabolical laugh*). Have a fantabulous weekend, and don't forget to keep things mysterious. ;)
And don't forget to check out my submission for Creating with the Stars!  I'm #116...the more views I get, the higher my chances of getting the covetted 12th spot!  Thanks everyone!