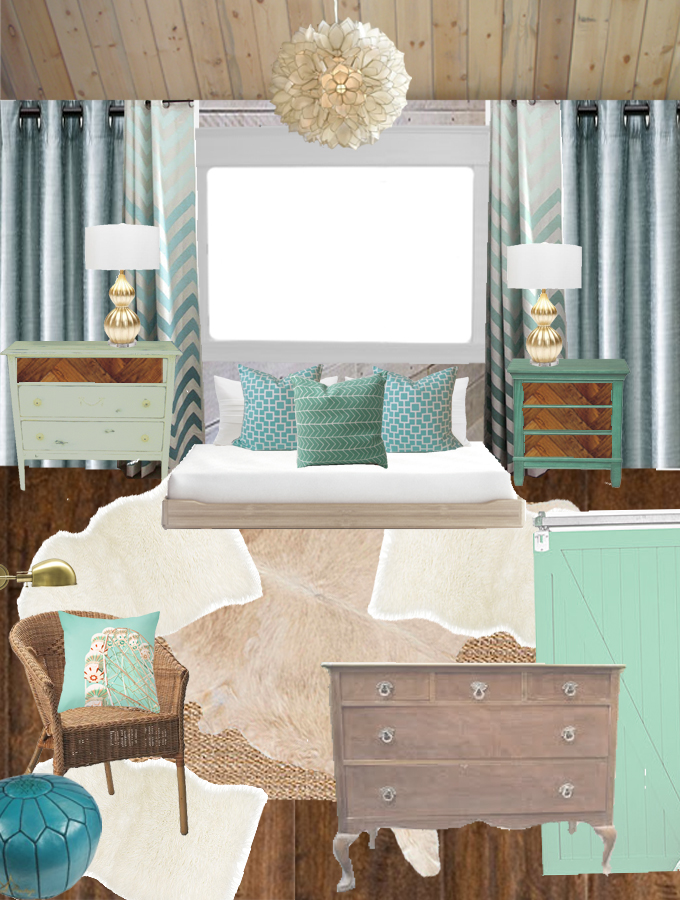 I finally got around to finishing the master bedroom design idea mood board.  
I originally started designing based off of a piece of art that we had.  The further I got into into the design I wasn't liking how the picture fit in.  So, we decided to use it in a different space.
There were a few spaces that lent inspiration to my overall scheme.
I love the color of this space and how bright and cheery it is. 
Continue reading »