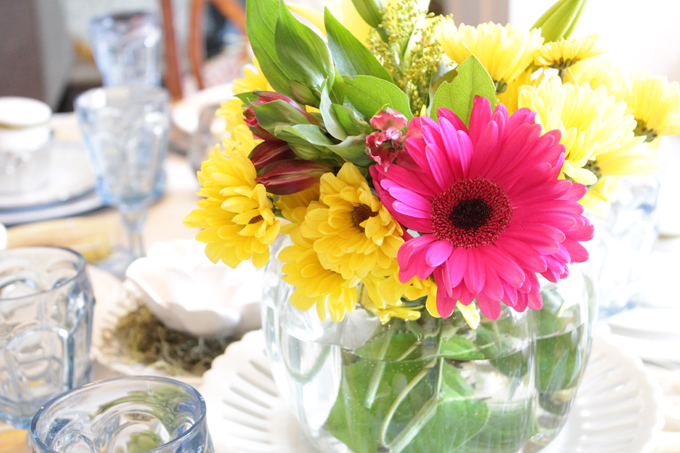 What a whirlwind weekend!  Haha, say that ten times fast.
Now that the hustle and bustle of Thanksgiving is over I can finally take time to share what I did for my Thanksgiving table.  As I said in my sneak peek post I didn't use traditional colors, but put in a few fallish items to help it fit the season.
Blue and yellow were the color of choice this year.  The color inspiration came from my grandmothers china that I got to use for the first time.  It became my jumping off point.
With that, I headed to the store with  my blue and yellow colors in mind.  This is what I came up with.
Continue reading »