After my last update on the nursery about the finished fauxdenza I took a two week break from decorating and we decided to put some focus on our front yard instead. The main reason behind this project was the fact that every time I drove up to our house I would cringe at how awful it looked. Basically, it looked abandoned. For real... overgrown trees and weedy flower beds don't make for the best curb appeal.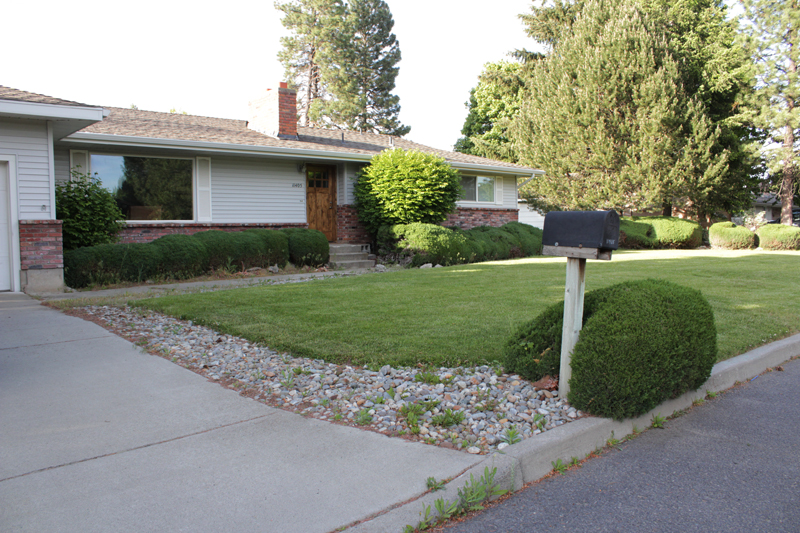 So, I convinced my husband that we needed a little bit of an update. 
The rock beds lining our driveway and walkway up to our house did nothing but collect pine needles and sprout weeds. They are impossible to maintain and have always been an eyesore, so we decided to do away with them.
The first thing that needed to go was the rocks and to give a new edge to the grass. After trying unsuccessfully to lay out a new edge with a hose I went for some spray paint. As you can see, I wasn't 100% sure where the curves should go, so we sort of followed the lines while eyeballing it at the same time.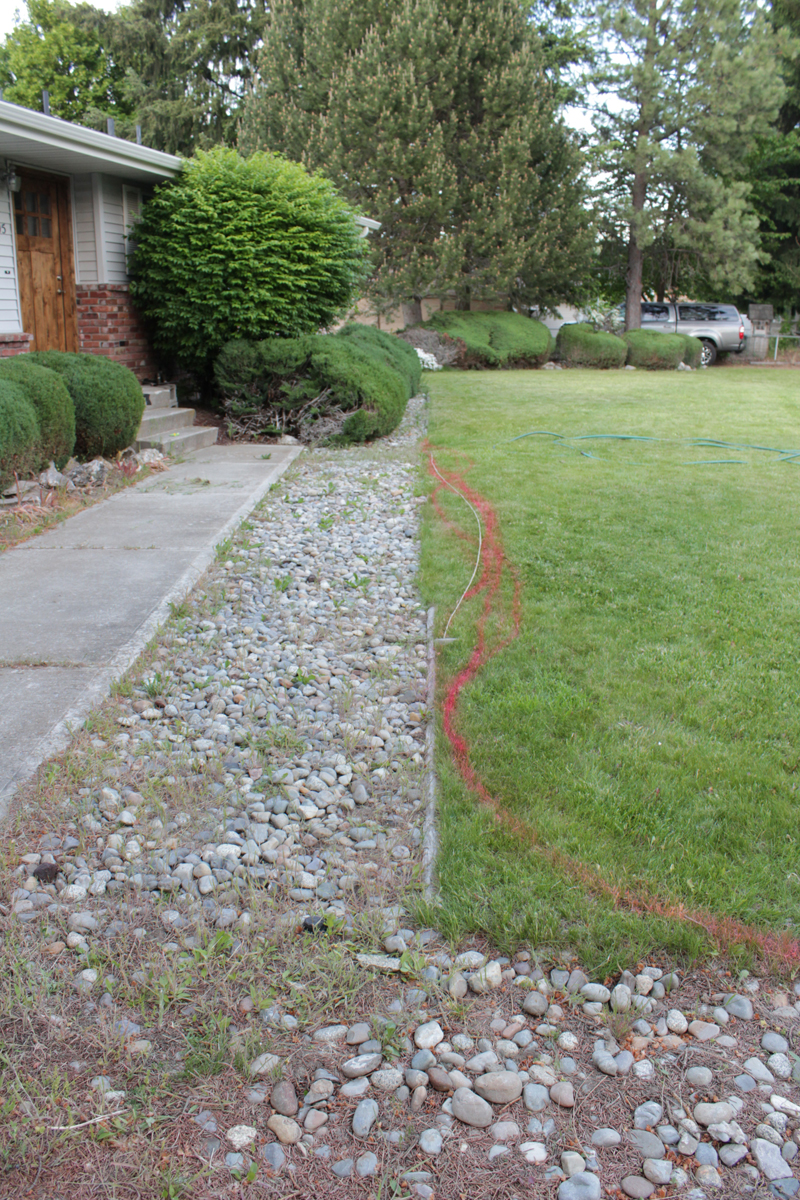 Using a manual grass edger we, and by we I mean my husband (35 weeks pregnant here) cut away all of the excess grass.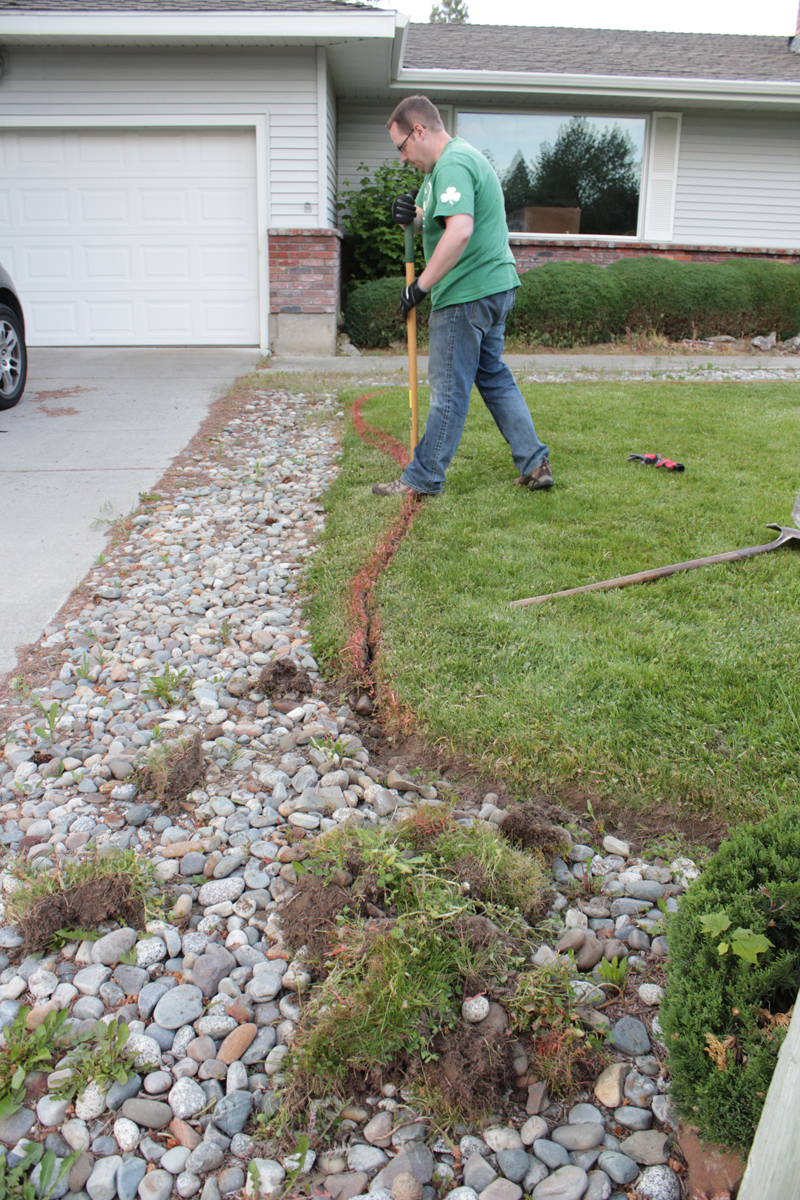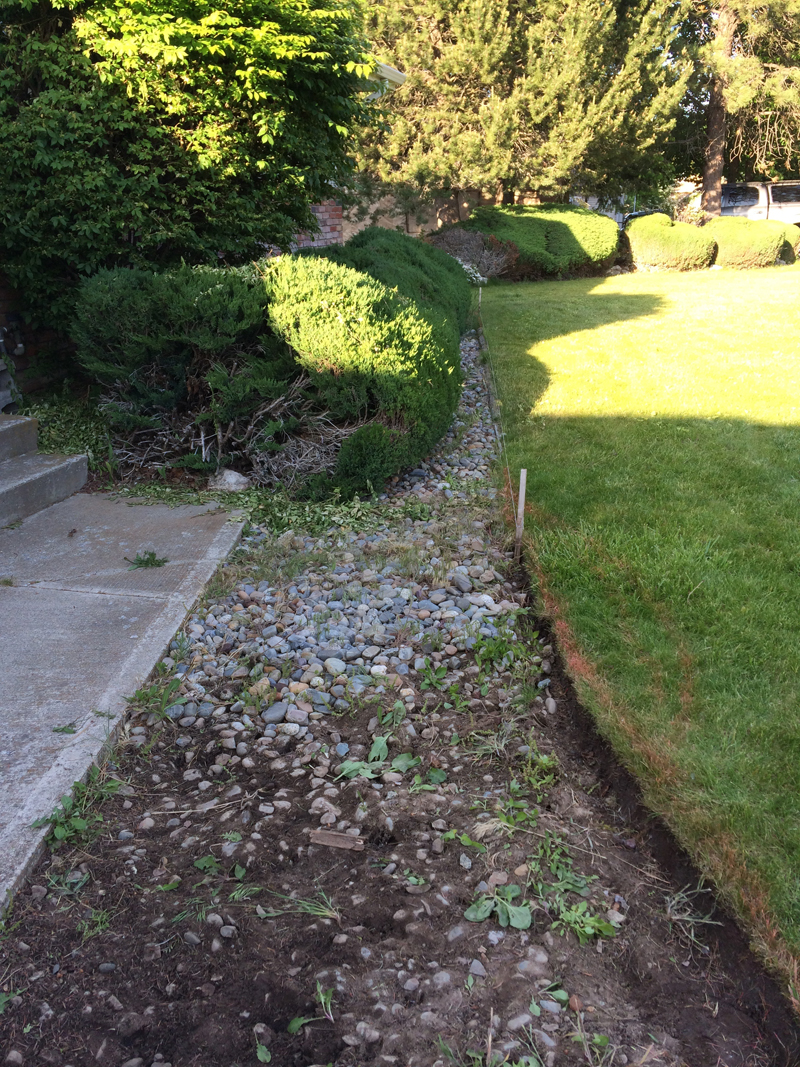 Once the grass was cut is was time to start getting rid of the rocks. We had a very weedy flower bed on the side of the house that the rocks were much better suited for.  
To move the rocks we had to hand pick them. Yes, the most awful job ever. We tried shoveling them but they were so covered with dirt that it was more work to sort them from the dirt after shoveling them than to just hand pick them in the first place.
We prepped the side flower bed for the rocks by edging and putting down weed barrier.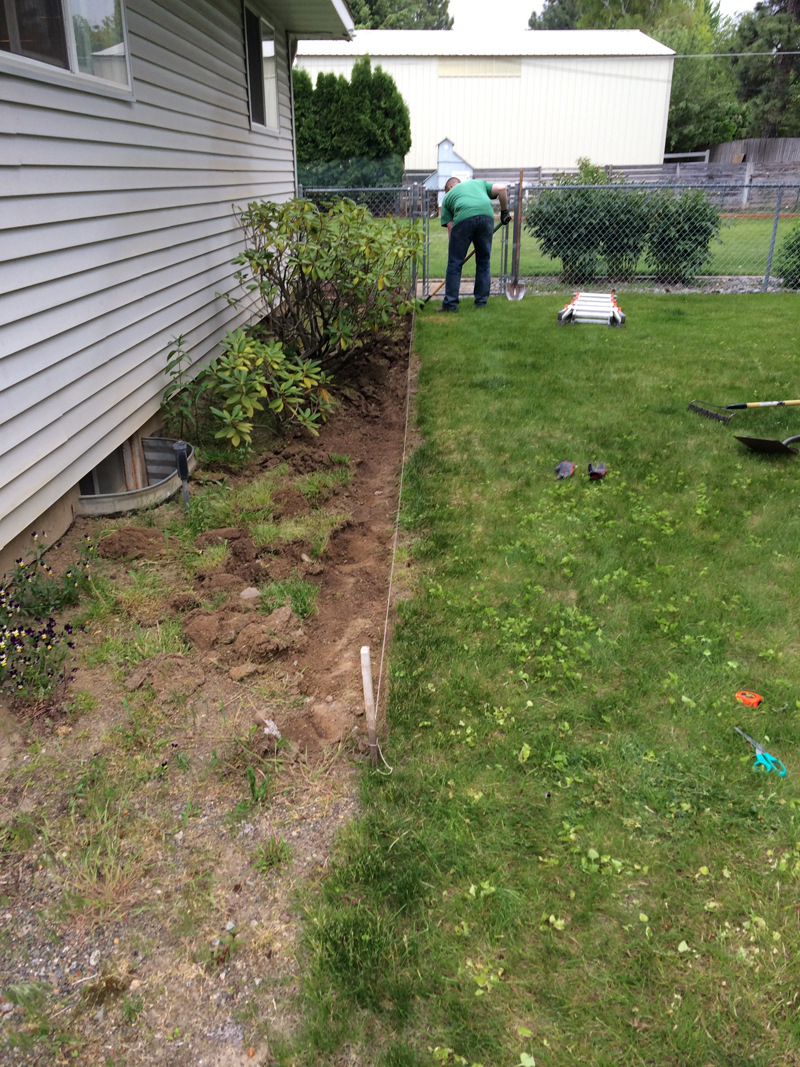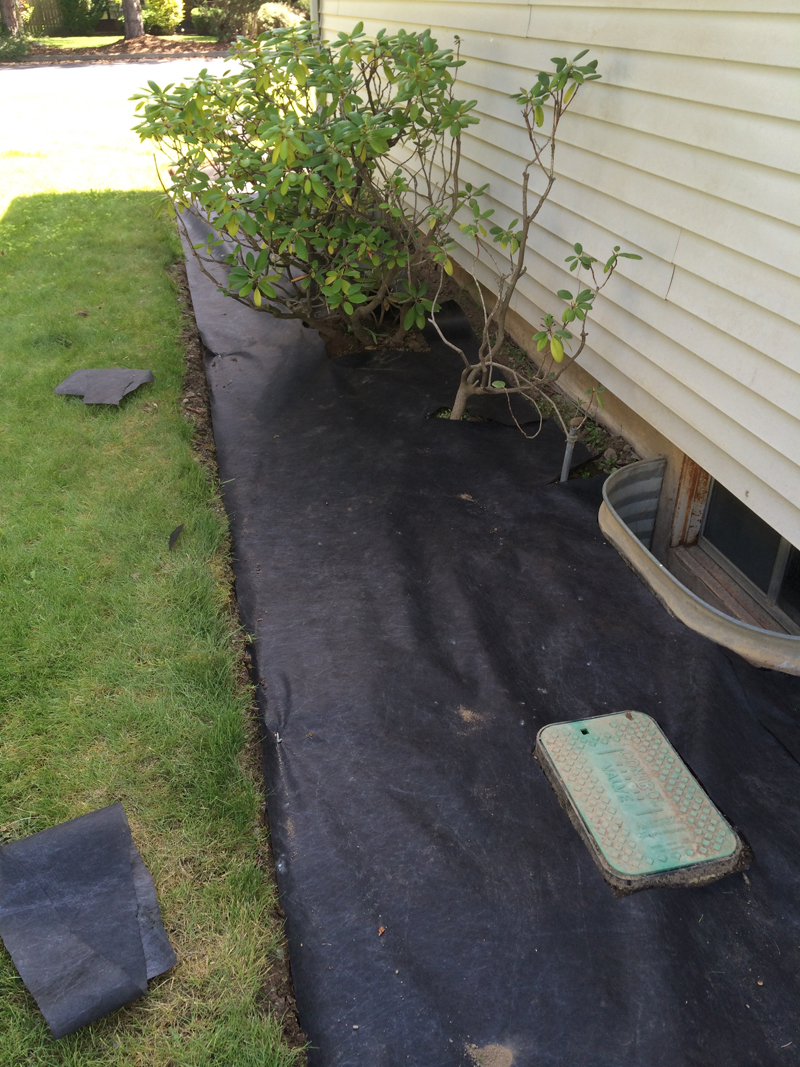 After two days and about a million wheelbarrow and bucket fulls of rocks we finally got enough moved over to the new bed.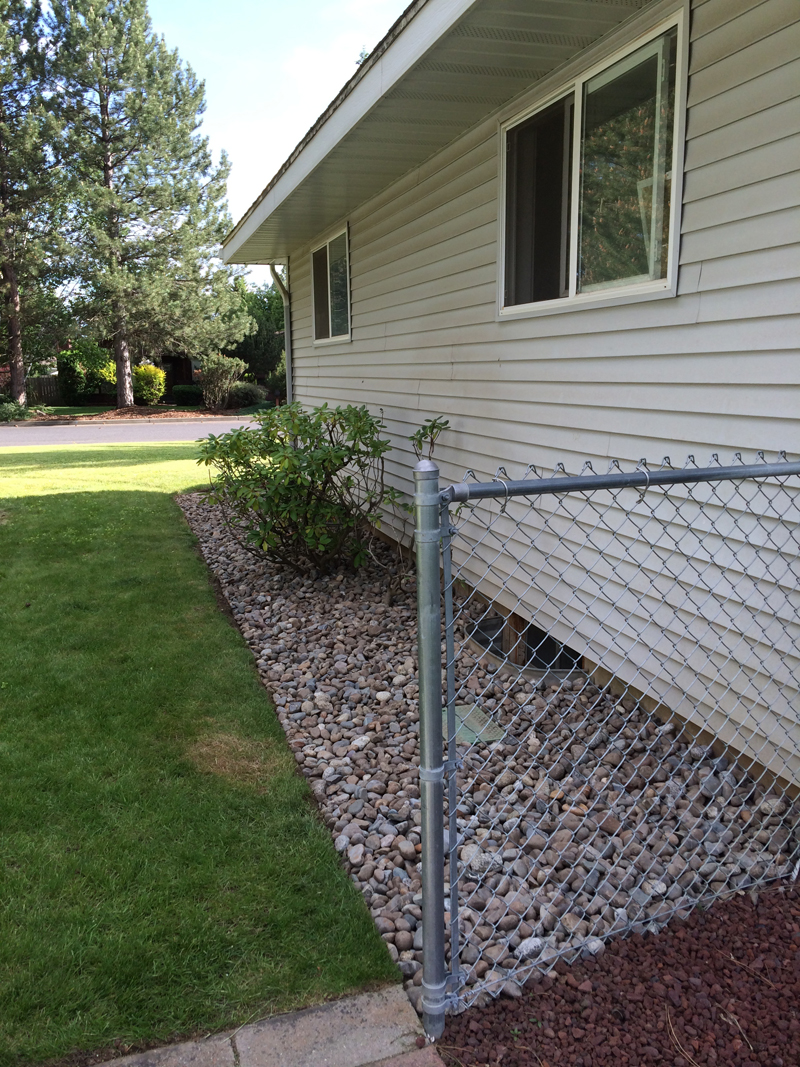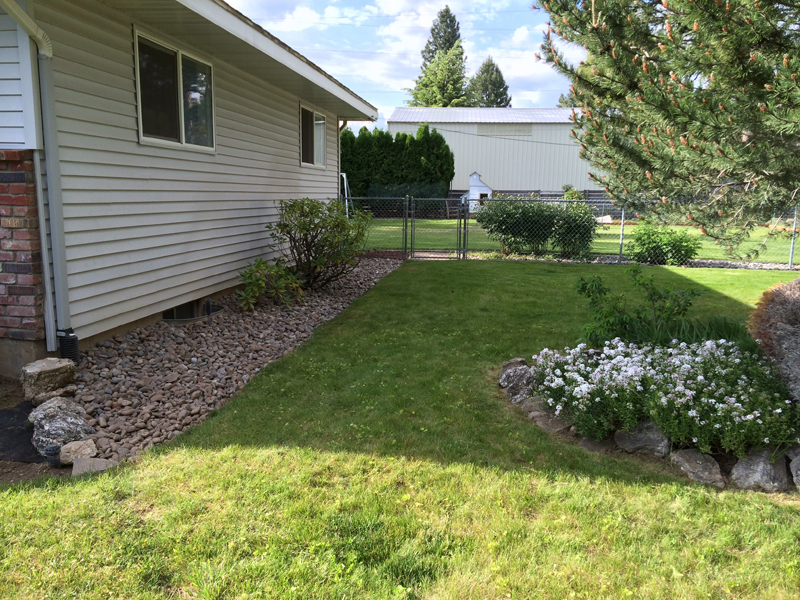 We still have a lot of rocks to move out of the old bed but it's already looking a hundred times better with the new edging.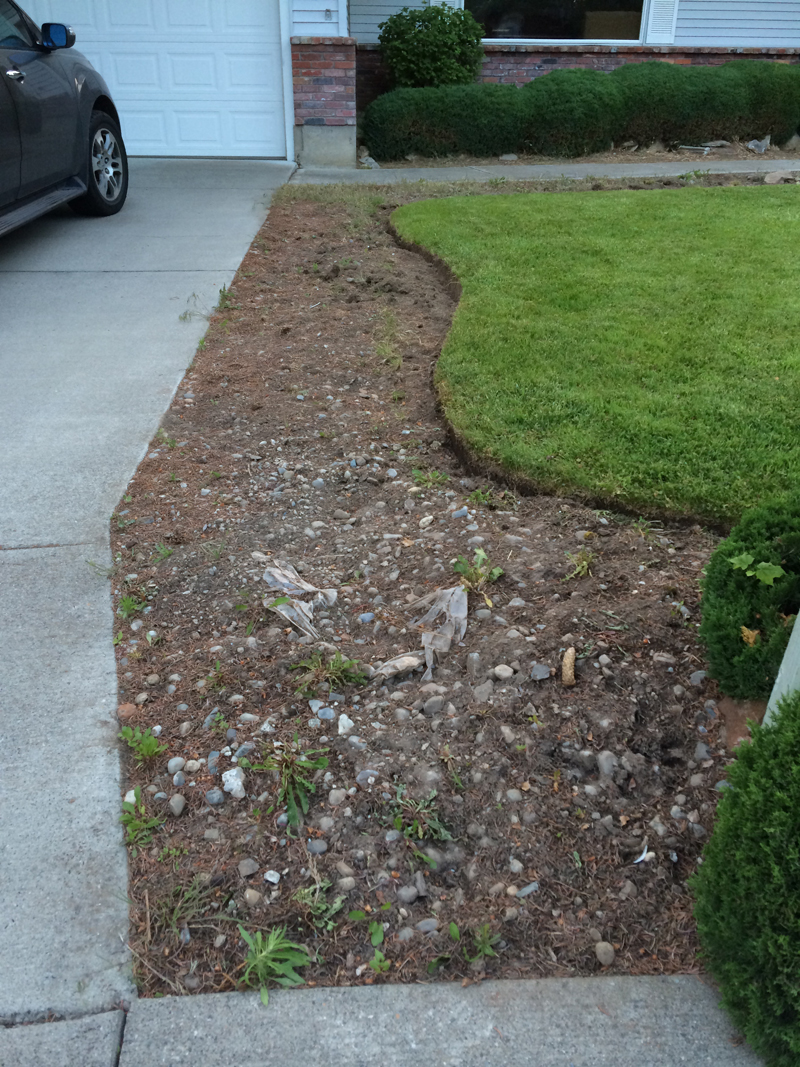 The large bush next to the front door still needs some more pruning. I got half way around and couldn't reach any further so it's sporting a fun hairdo until I can finish trimming it up.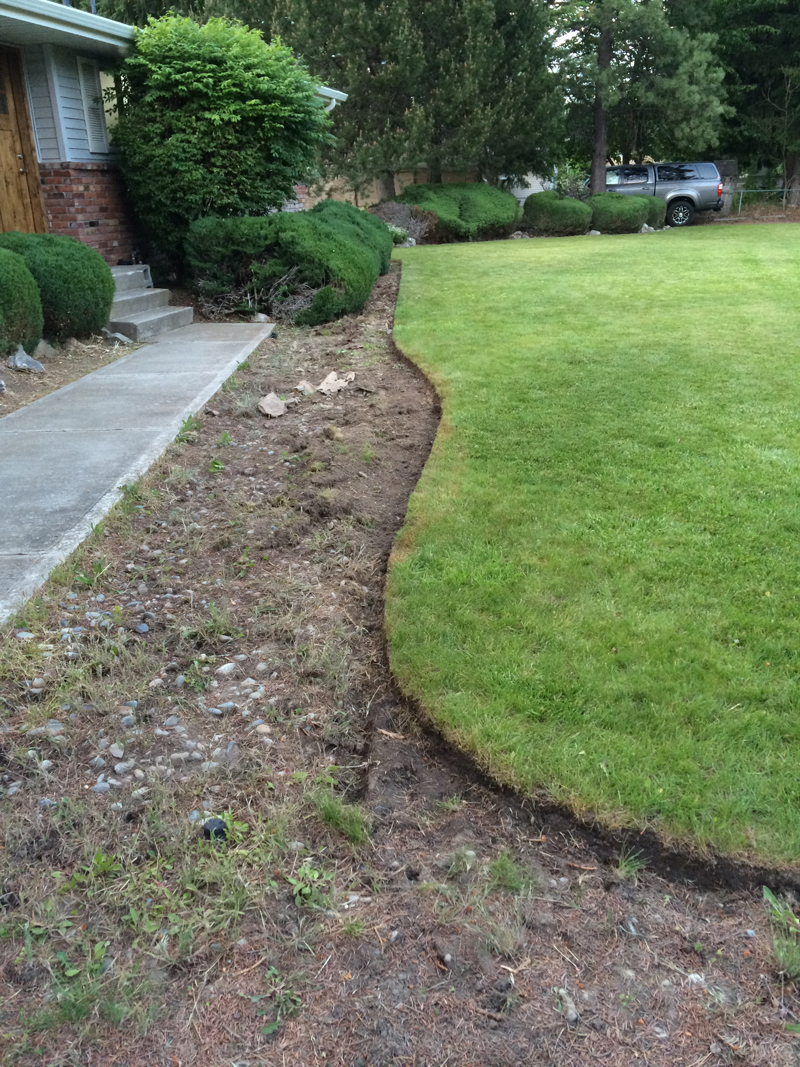 Once all the rocks are cleared out it'll get a new layer of weed barrier and some bark. Eventually we'd like to landscape the flower bed leading up to the front door, maybe some little box hedges?
Curb appeal...we've almost found you.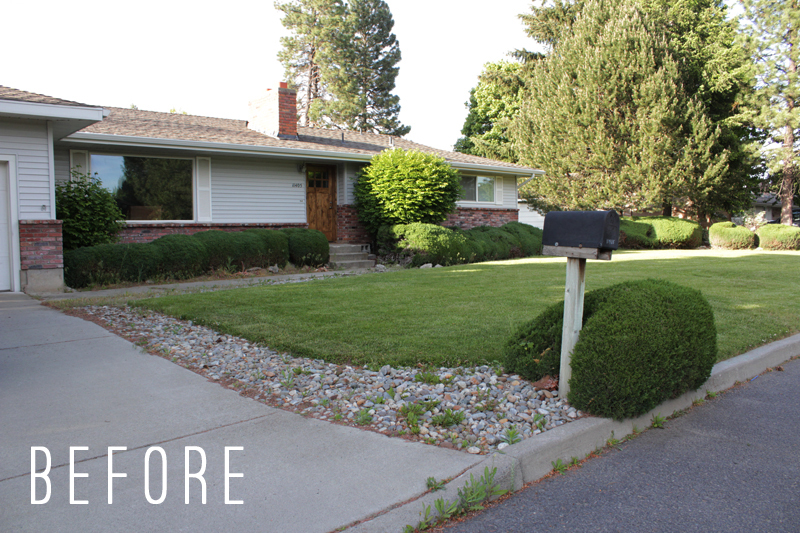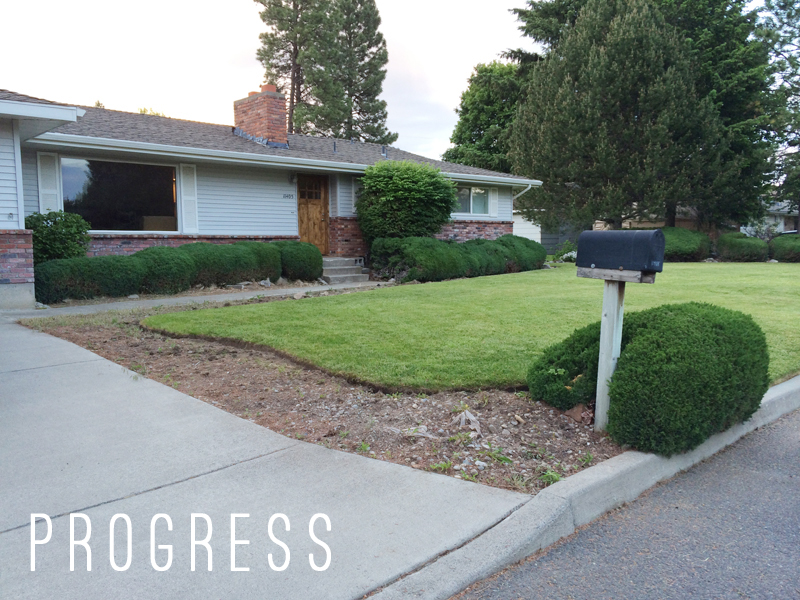 Nursery update soon to follow!
Tags