After a long day of packing and traveling we have arrived at our destination!  It was definitely worth the crying, the tantrums, the traffic jams, and sitting between two car seats for over an hour watching Tangled for the ten thousandth time (which I really don't mind since I love it).  It was only made worth it by the waiting family and...the Silhouette Cameo!!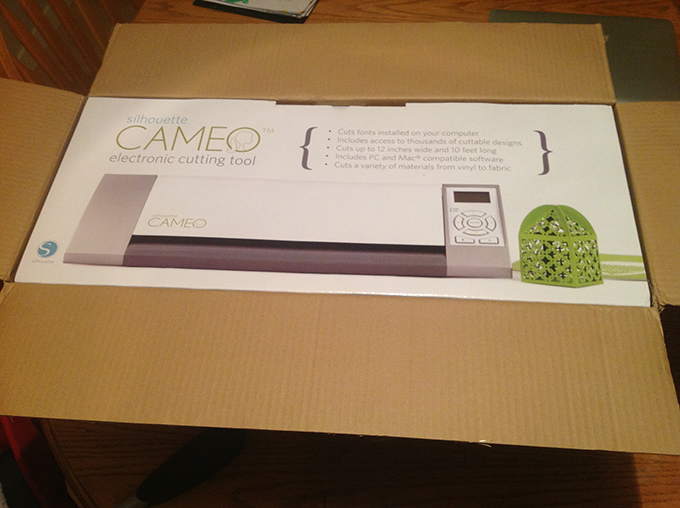 Yes, that's right, the Cameo took a journey of epic proportions to arrive in my hands...not home yet, but at least in my possession.  And in a few short days it'll travel once more, back home with me, and begin to earn it's keep. I am sooo lucky that I have a husband who loves me enough to bare with me through this crazy redecorating expedition and could see enough of the value of this fantastic tool to let me buy it. So far it is already planned for three projects in the family room alone. The bundle I bought came with some vinyl, which is perfect since all three projects involve stenciling.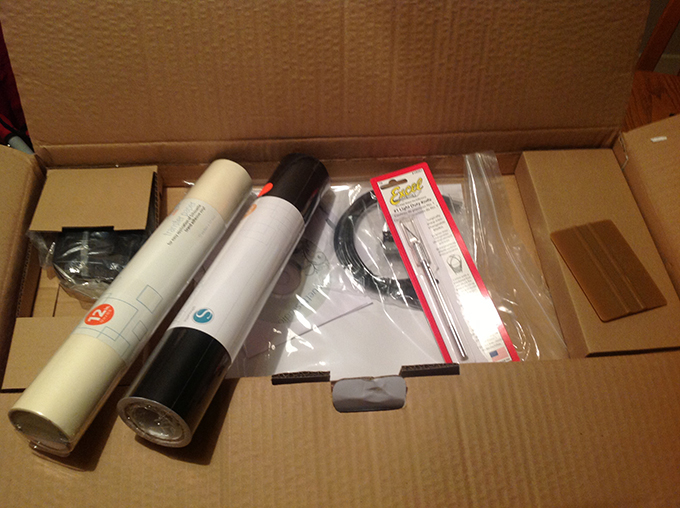 I can't even begin to explain my excitement about this!  I'm sure we will see a lot of "cameos" from this Cameo.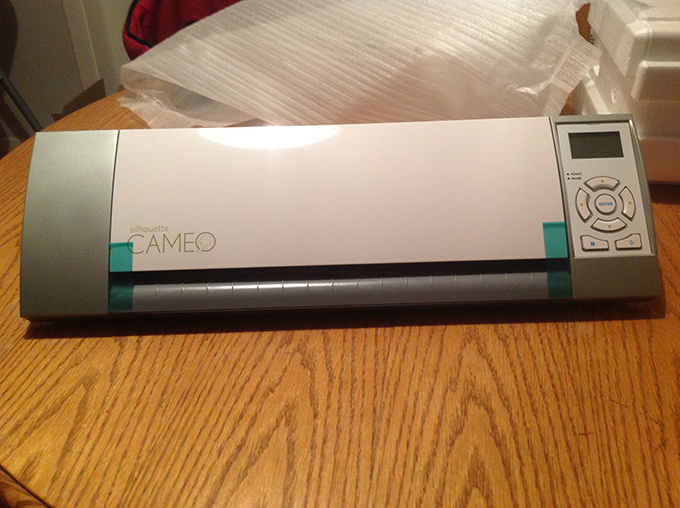 This is going to be a great weekend.  I feel like it's Christmas already.  So many presents coming our way starting with the Cameo and including two new beds for our girls.  We are moving them in together!  Dun, dun, dun!  Their room is totally going to be one of the next decorated rooms.  Super excited about that too! Oh boy...I'm getting looney, better get some rest for the upcoming shopping trip!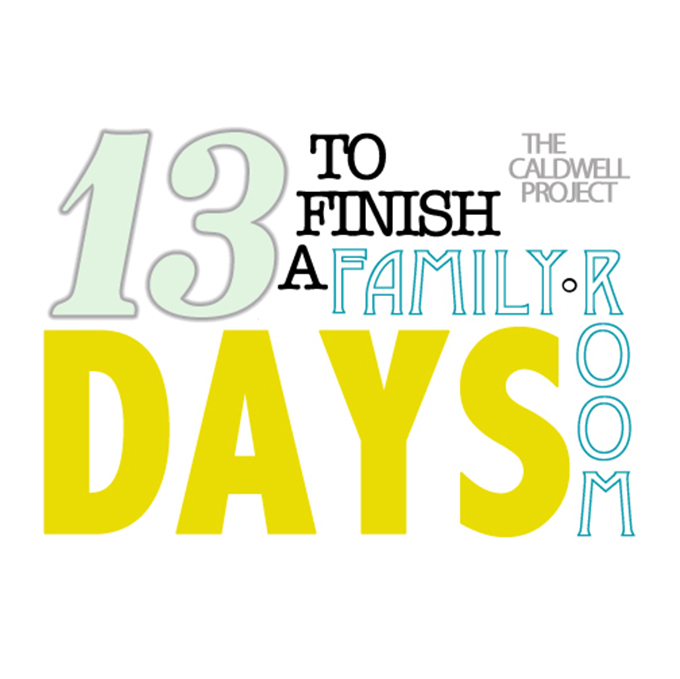 Tags