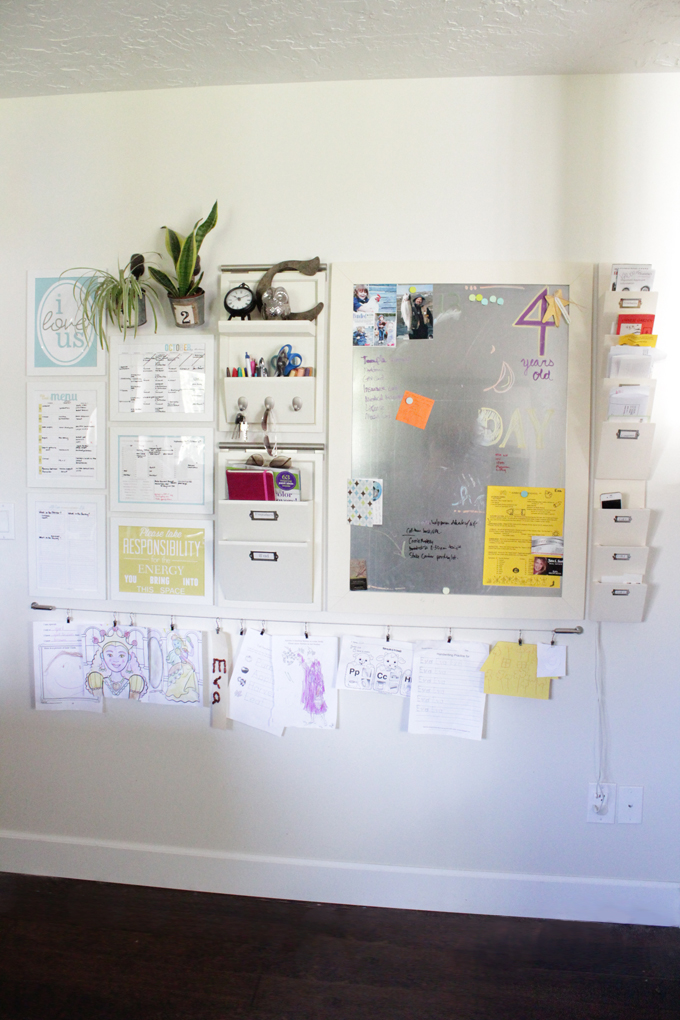 Our command center has so far been one of the most useful places in our home, however, we were having a problem.
This year our daughter started preschool and began bringing home papers to put on the magnetic board.  Now, the board only fits so much and soon it was completely covered by art projects, letter pages, and the like.  There was no longer any space to write notes or lists.  A bit of an inconvenience.
So, we came up with a perfect solution for the problem.
We added a picture wire!
Continue reading »