A few weeks ago I mentioned on Facebook a DISASTER that occurred during our bathroom remodel.  So, here's the story.
Remember when our bathtub looked like this in our last bathroom update?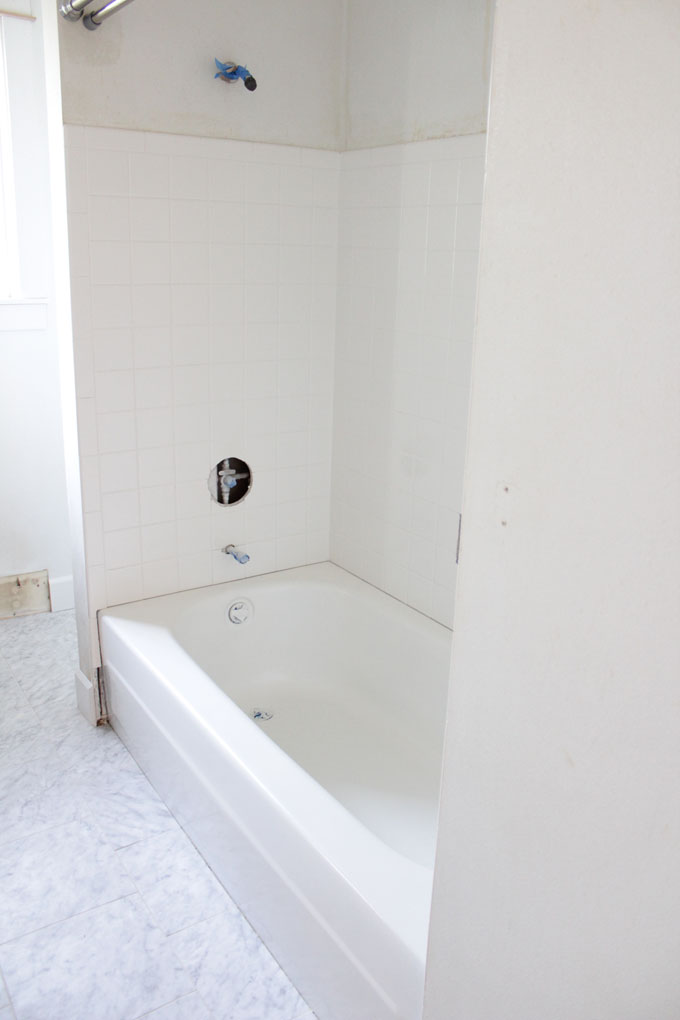 Well, now it looks like this...AGAIN!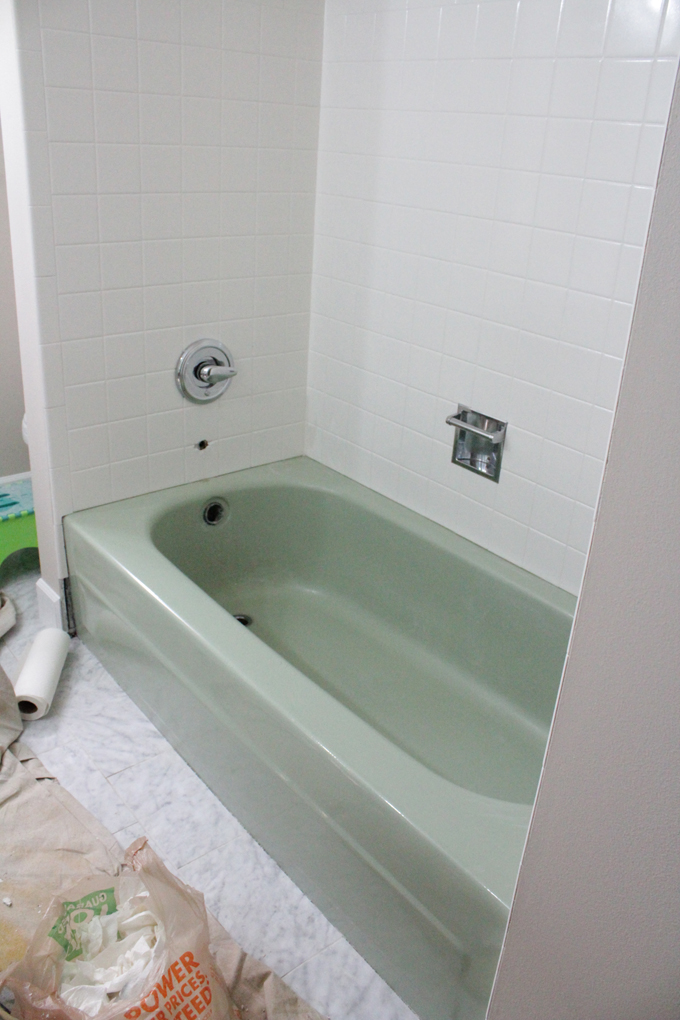 So what happened you ask?  Well, as we were putting in all the bath/shower fixtures and getting ready to caulk, we went from one chip, to about five chips! Somehow even in yoga pants, bare feet, and being extra cautious, the bath just kept chipping.  We decided that if it was going to chip that easily, then we don't even want it on our tub.
So what did we do? This...
"I'm melting, I'm melting!" said the tub. Yep, we stripped it right off.  A standard paint stripper did the trick, no problem.
Do you know how sad it is to go...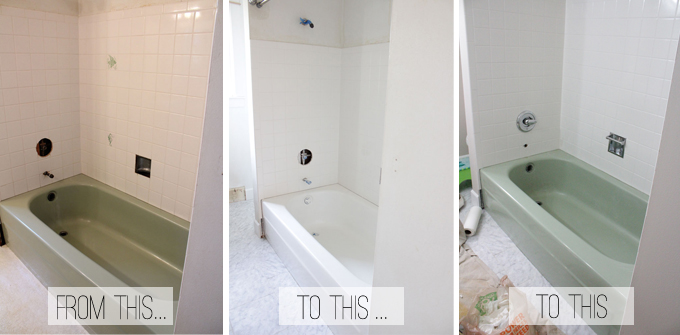 It makes me want to cry.
Any who...in the time it has taken me to actually get to writing this post (seriously crazy busy couple of weeks here people) we have ordered the other brand of refinishing paint and have redone the tub.  More on that to come!
UPDATE: See the new finish and what I thought about it.
Tags