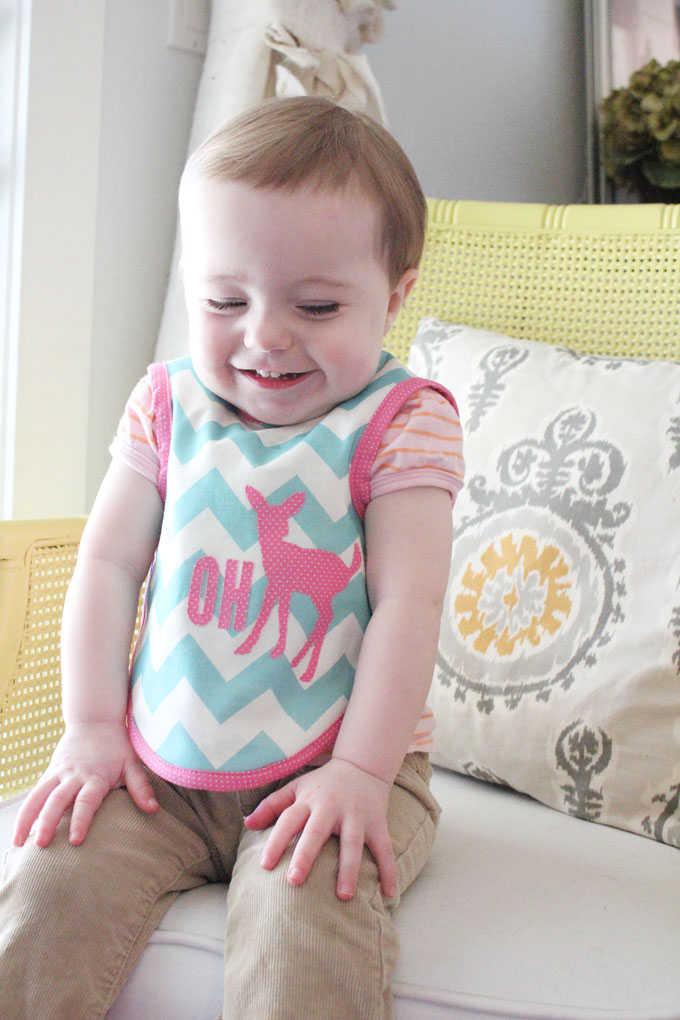 My little one is notorious for ripping off whatever bib I put on her.  Which, of course, results in dirty clothes that can be rather hard to clean.  
In my efforts to keep her clothes covered I bought the nice big plastic-y kind of bibs.  Without fail they always got ripped off.  What is it about bibs that make kids want to rip them off?
I saw at a baby shower once, the bibs made out of dish cloths.  Pretty ingenious, but I kind of wanted something just a little cuter.
Continue reading »