With the holidays in full swing the Christmas family photo cards are everywhere. 
The options are endless when it comes to family photo cards.  There are so many places that will do them for you.  All you have to do it pick a card and upload your photos, they do the rest.  One of my favorite sites for this is tinyrpints.com.  I love theirs options, their layouts, and their designs.  So, if that is the road you would like to take then that is my recommendation.  
Now, if you want to save a few bucks...which is nothing to snoot at during the holidays, why not make your own holiday card?  With a basic knowledge of Photoshop you can throw together your very own Christmas/holiday card.
During the year we sell our chicken eggs to some co-workers of my husband's.  As a thank you to them for being "customers" we put together a little holiday card for them.
We started by shooting a few photos with our girls harassing playing with the chickens, then editing those photos.  I used Aperture to edit all of my photos.
ORIGINAL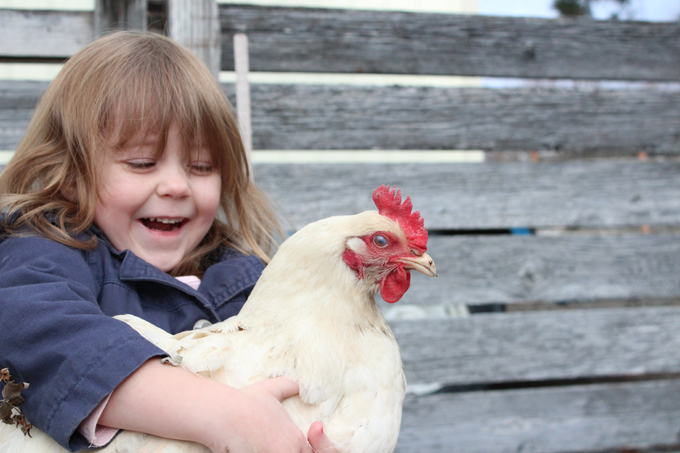 EDITED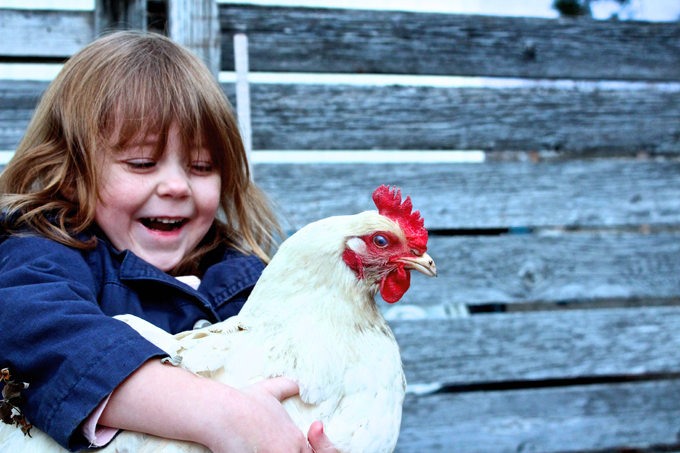 ORIGINAL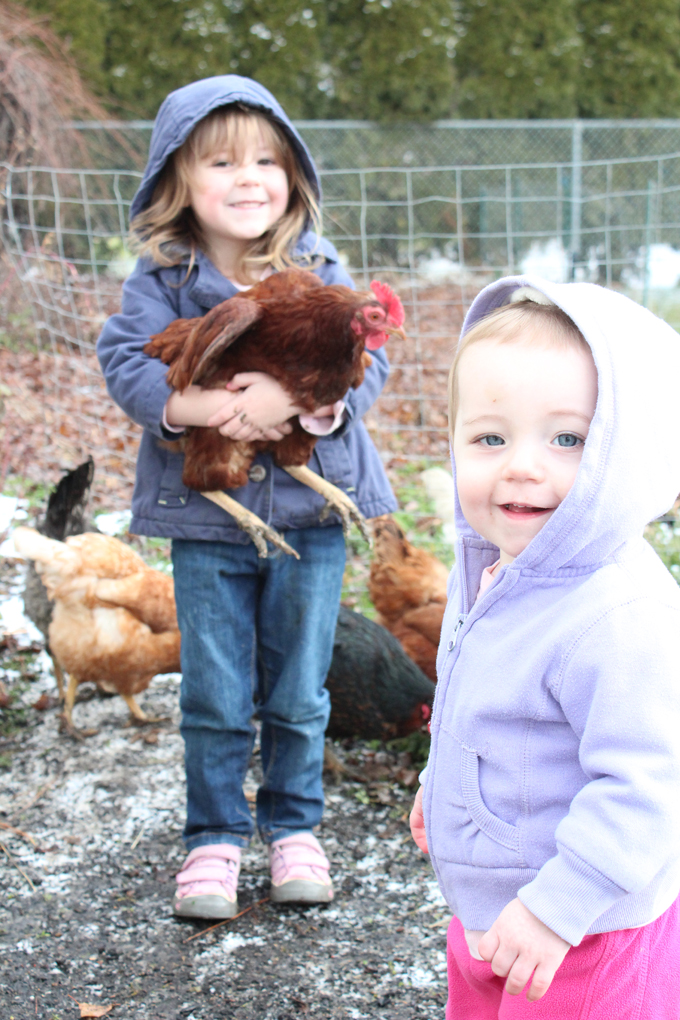 EDITED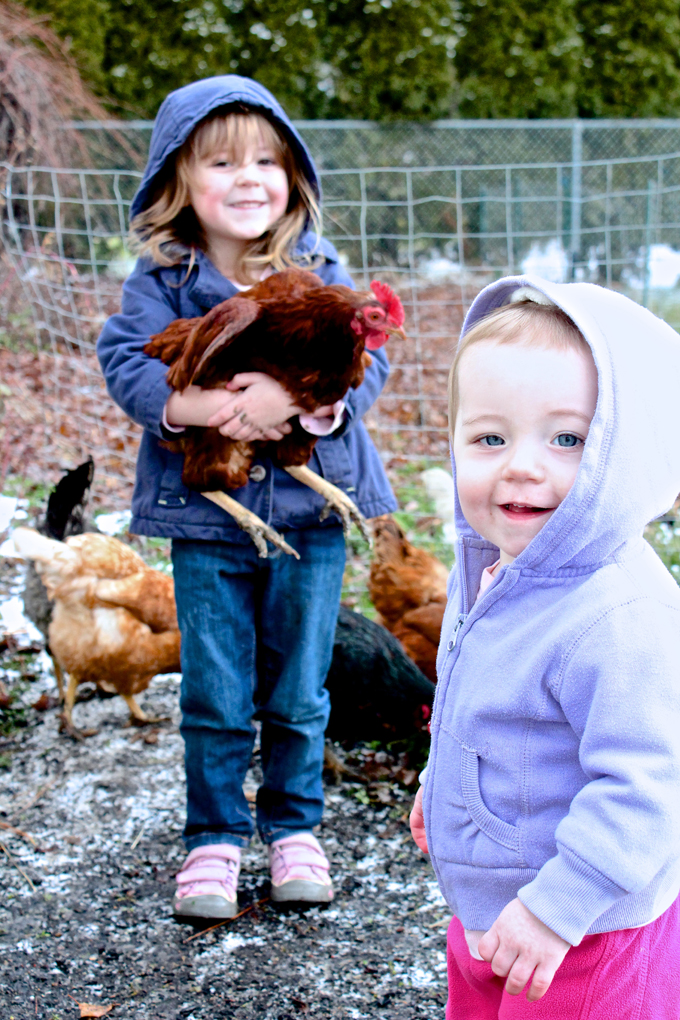 ORIGINAL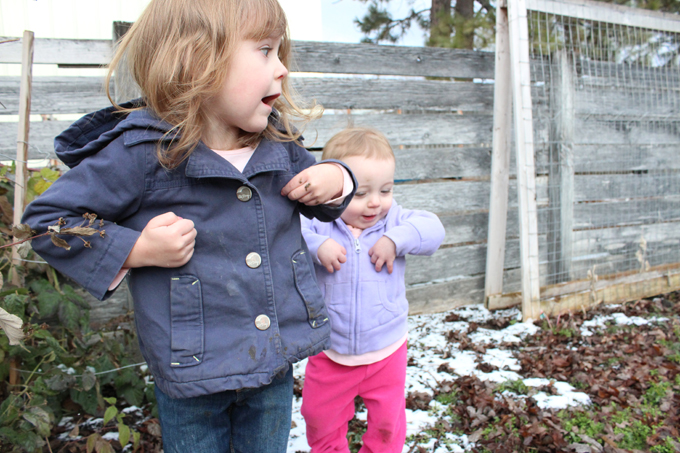 EDITED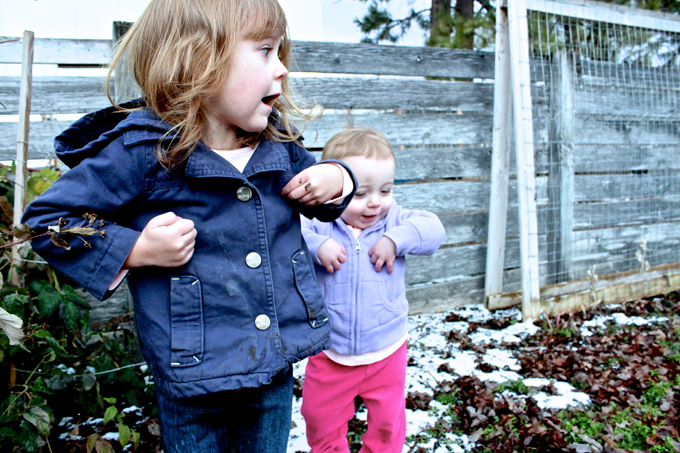 After the editing was all done it was time for layout.  We went with a standard 5x7 photo size.  After messing around with photo arrangement this is where we ended up.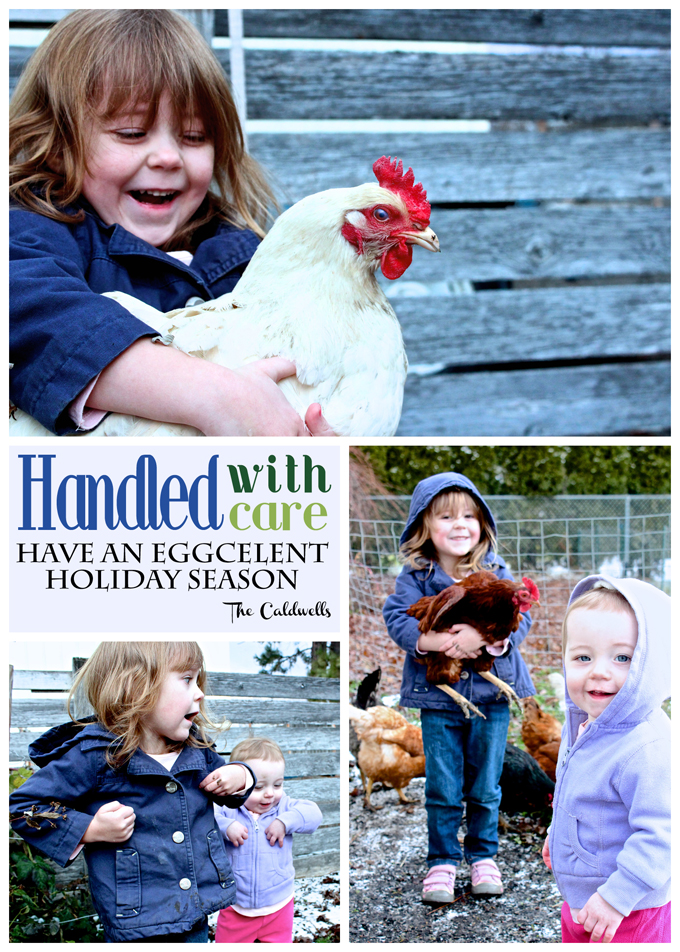 Add some quirky chicken related phrases and you have yourself a quick, creative, money saving card.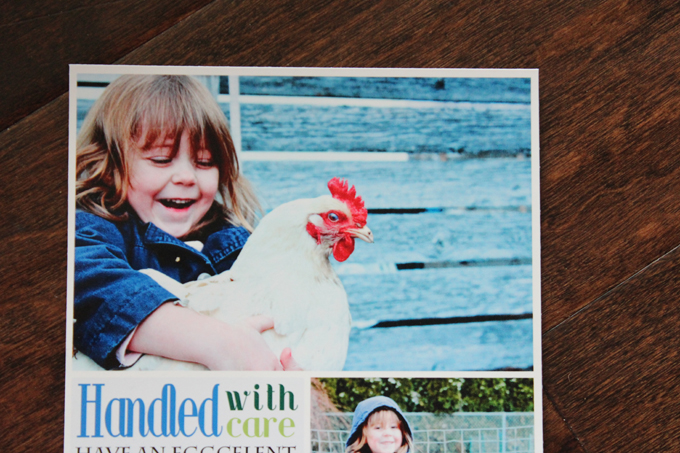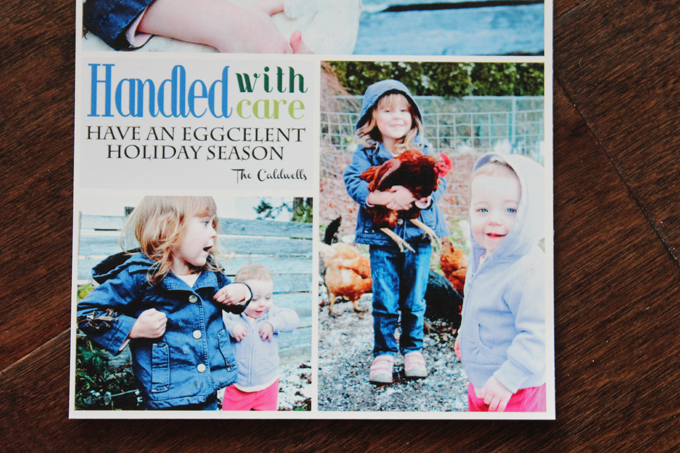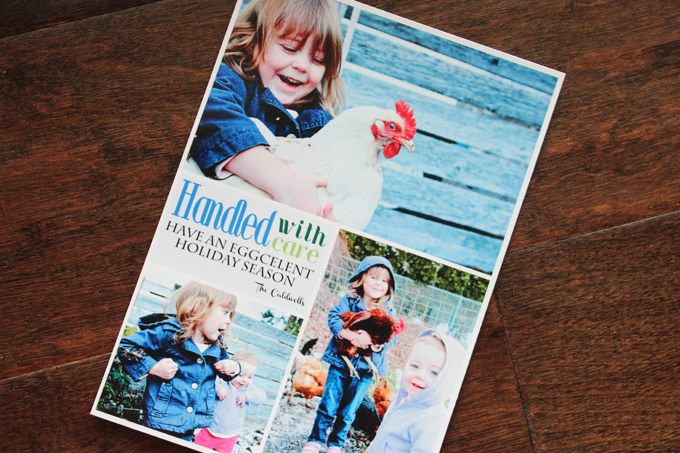 I heard the cards were well received at the office and it only took us one evening to throw together.
Linked With:
Tags