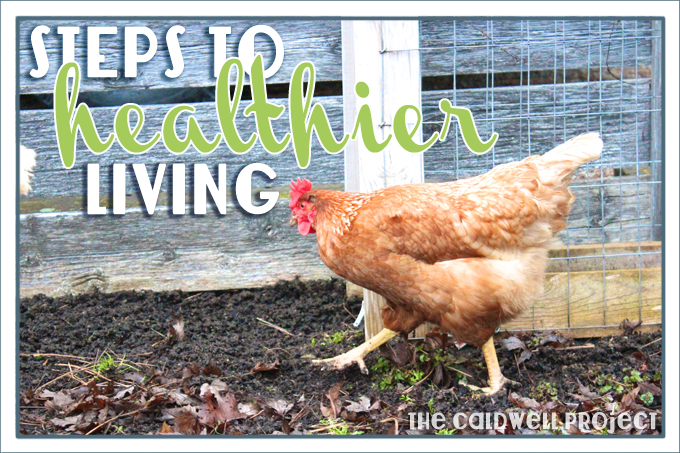 It is a dream of mine to be as close to self-sustaining as possible.  Granted, I'll never own a milk cow, beef cow yes, milk no.  I do not savor the idea of getting up at the crack of dawn to go milk a cow and do it again before bed.  No thank you.  My grandparents had dairy cows and I always hear stories of how hard the work was.  And since you have to milk a cow every day, twice a day, it means you are strapped to your house FOR-EV-ER (said in Sandlot fashion, of course) unless you can find someone willing to come and do it for you (good luck with that).  
However, with that being said, we live in town, so we can only do so much at this point.  So, the next glimpse into our healthy living adventure, (which you can read more on here) is raising chickens.
Step 1: Raising Chickens
About two years ago we decided to get ourselves started with some backyard chickens.  In all honesty, is was a spur of the moment kind of thing.  I randomly said to my husband that it would be fun to have chickens.  He didn't balk at the idea and was even intrigued by it.  I'm pretty sure the very next day I was making plans to build a chicken coop.  
I built the coop pre-blog but did take a multitude of pictures, so hopefully, a future post on how I built it will be in order.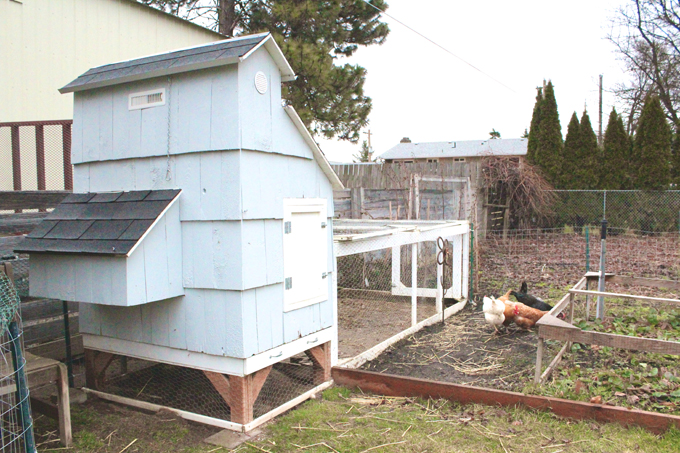 Once the coop was built, we went in search for something to fill it with and found someone that wanted to give us some chicks. (Sweet!)  
We raised the chicks and kept that group for almost 3 years.  They provided us with 3-4 eggs most days.  Since we've had chickens, we have only had to buy eggs maybe once, and we almost always have extra to go around.  
If you have ever had farm fresh eggs, as opposed to store bought, then you know the difference in taste is pretty apparent.  Not only are we saving money, we get better tasting eggs, and know exactly where our eggs come from.  
Since it is so hard any more to make sure what you are getting is a good product, this is a sure fire way to know exactly what you are getting.
We do buy many things organic, but even then, you never really know.  There was recently a law suit form we got from a major store stating that a company claiming to be "organic" wasn't meeting the standards.
So, having chickens is a great first step in living a healthier life.  If you are considering the idea of getting chickens you can find great information at backyardchickens.com.   They are a great resource for building coops, breed types, and how to get started raising chickens.  
I will also be working on a post for how to get started raising chickens. (So easy, anyone can do it.)
Last year we got a second group of chickens, then butchered and canned our older group at the beginning of this year.  See a great recipe using canned chicken here.
Let me introduce our current chickens. Yes, we name our chickens even though they are not pets.  A little morbid maybe, but the kids like to do it.
The amber colored is an Amber Sex Link, so her name is...yep, you guessed it, Amber.  The others pretty much follow suit.
Our buff colored one is a Buff Orpington named Buffy. (Say that ten times fast.)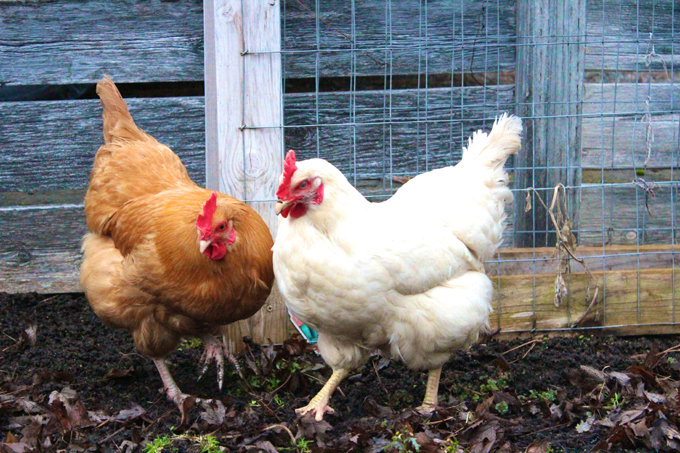 The speckled golden is a Golden Sex Link named Goldie. (See where we're headed with these names?)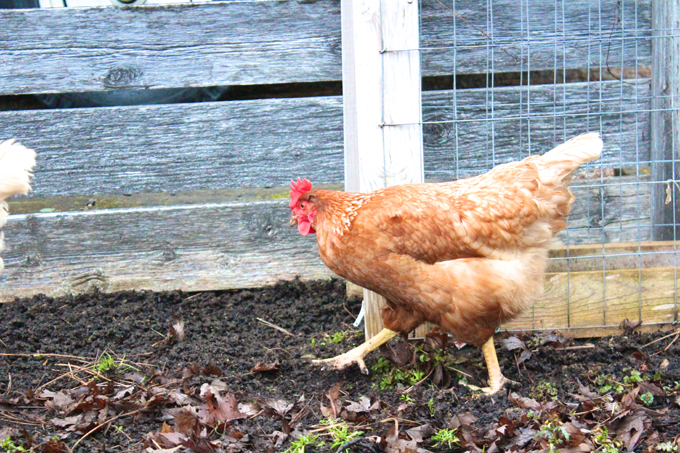 Lastly, the lacey looking black and white one is a Silver Laced Wyandotte named Sylvie and the black and green is a Star Sex Link named Star.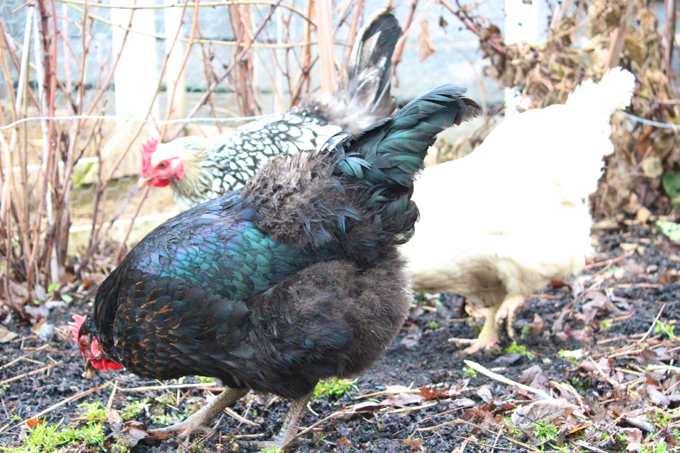 And the newest members of our chicken family, two Barred Rock and two Buff Orpington chicks.  They are currently nameless, but I'm sure we'll end up with something original like Barry or Rocky, and Buffy's number 2 and 3.  The new chicks will be strictly fryers so they'll be butchered young.  (Older hens can't be used as fryers because the meat is too tough.)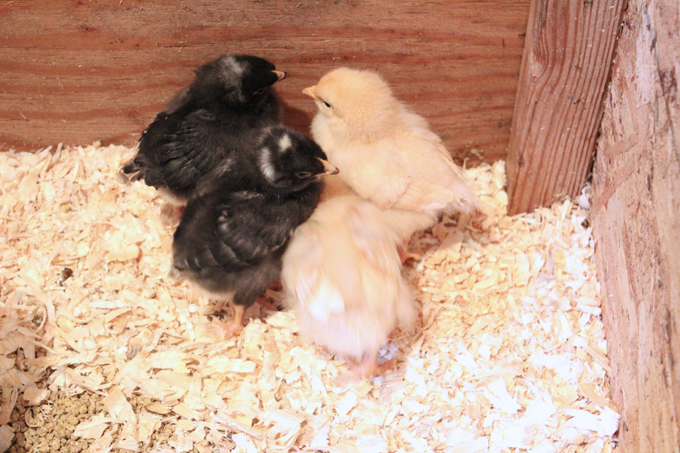 Update:  This very morning, as we went out to collect eggs, we found one of our chickens had died sometime in the night.  This is the second of this breed (Buff Orpington) that has passed away for no apparent reason (stroke or heart attack maybe?) and I will be putting in some research about the breed defects.  So, be forewarned the life of urban farming is not always pretty, even if you keep chickens as strictly egg layers/pets.  Our kids have been through the chopping, plucking, and butchering process, so seeing a dead chicken was no big deal (I think I was more distraught than they were).
Step 2: Spending More Time Outside
It has been reported over and over again how good spending time outside is for you, even in short increments.
If you don't believe me read any one of these articles.  
You may be amazed at the benefits of spending only 5-10 minutes, of free time, outside, a few times a week.
One fact that astonished me is that most Americans spend 90% of their time indoors.  But then, the more i thought about it, the more likely it seemed.
For one, think about us mom's who are shuffling kids from place to place, going to the store, working on "projects" inside the home, and the hundreds of other things we do indoors. It makes it seem almost impossible to spend any freewheeling,  unadulterated, non-constraint, time outside.
So, I am making it my mission to spend a MINIMUM of 10 minutes outside at least 5 days a week.
That way I'll get to see more of this...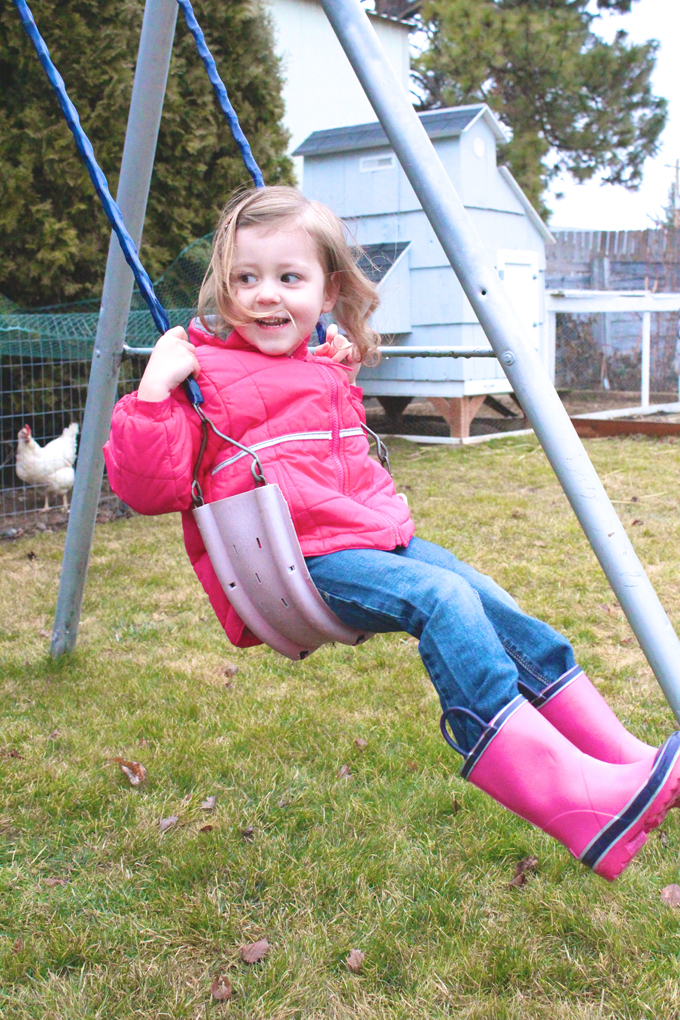 and this...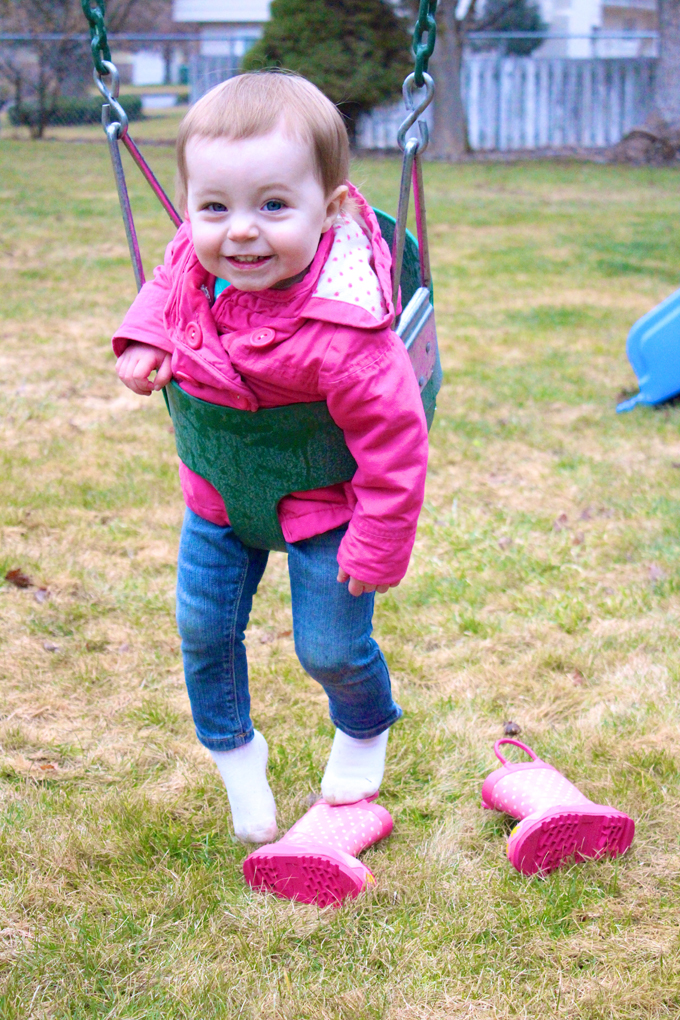 and even some of this.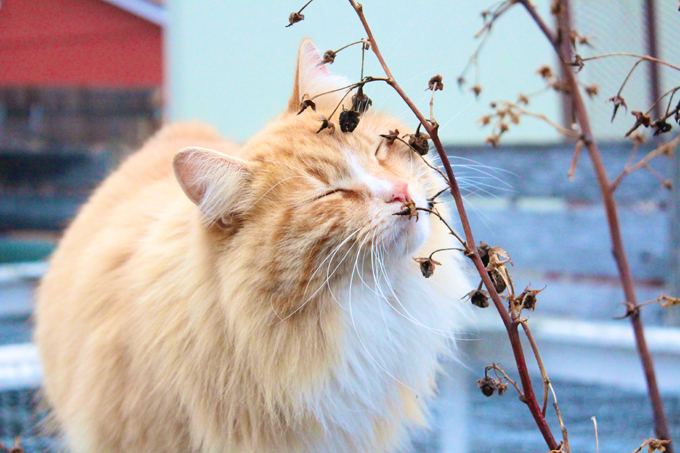 I'd say those are pretty awesome things to see more of, and what could be more relaxing than a cat enjoying a casual rub on some raspberries?  He seems the epitome of ease and relaxation.
Just look at that swagger.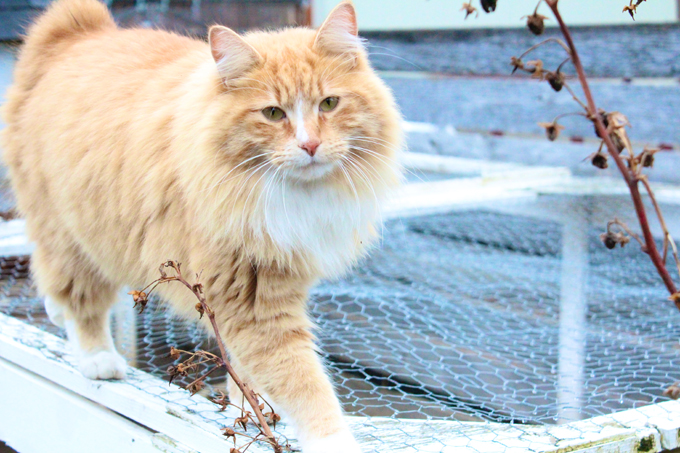 Why can't we all be as relaxed as cats?  How many hours a day do our cats spend sleeping and/or relaxing?  I'd swear at least 20 between our two.  But...since I cannot be a cat, spending time outside will be my means to help me on my path of relaxation and healthy living.
How much time do you spend outside?  Is it enough?
Tags