One of the first things you think about buying when you are going to have a baby is a crib.
A few weeks ago we sold our crib that went through our first two children.  It was a little bittersweet and I truly loved the crib, it just didn't fit into my vision for the new nursery.  So, away it went and the hunt was on for a new crib, and I eventually settled on "The One".
If you didn't catch the crib in the nursery mock up you can check it out here. 
I went thru a few different options and price ranges before deciding on our crib, so I'm going to show you what I liked, and would have worked, but ultimately didn't win the Caldwell baby crib lottery. I'll run the list from most expensive to least.
But first! Let's start this rundown with the winner of the lottery.
Winner, Winner Chicken Dinner!
This crib fits perfectly into the style I want for the new nursery.  It comes in a few different colors but grey is the choice for us.  It's a nice neutral color and will work for a girl or a boy.  This crib comes in at a smooth $380 and since we sold our old crib for $300 we are definitely not breaking the bank on this one.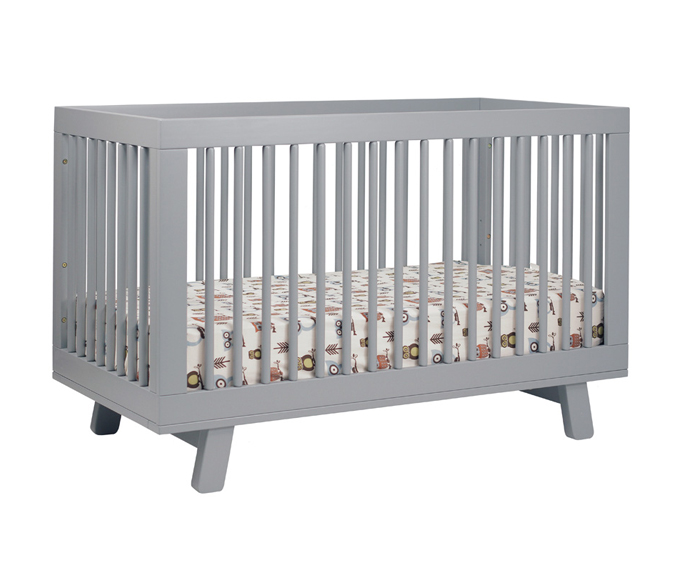 Option #2
I love the style and the subtle two tone effect of this crib.  And it doesn't hurt that it won the Babble 2011 Best Cribs Award.  This crib will knock you back $970 big ones.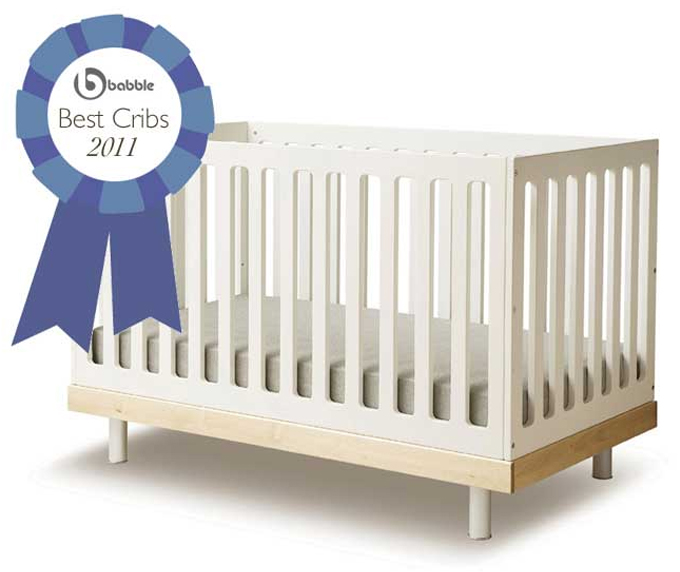 Option #3
Leave it to Land of Nod to come up with a super cute modern crib. Similar to the first crib, this one has that nice subtle two tone effect. However, this crib comes in about $70 less at $899.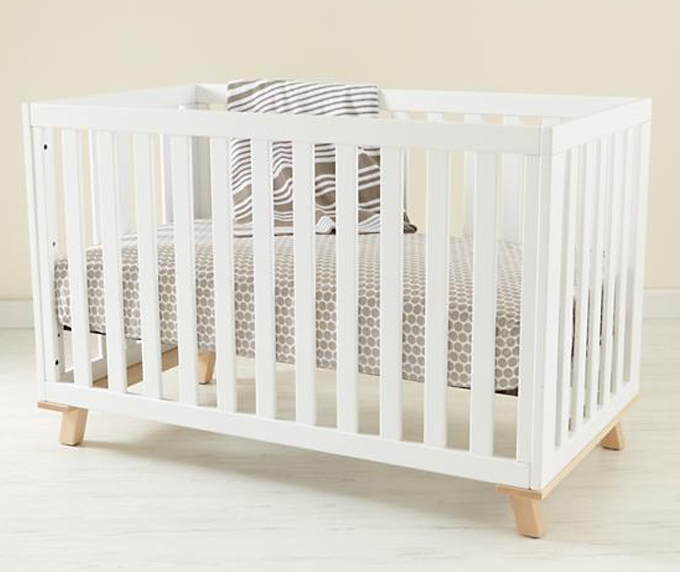 Option #4
This crib is so fun and unique and screams buy me in all the right ways.  Not only is this crib adorable but it also comes in 19 different colors.  You can even mix and match for a two tone crib of your liking!  This crib is normally $799 but is currently on sale for $719.10 at Posh Tots.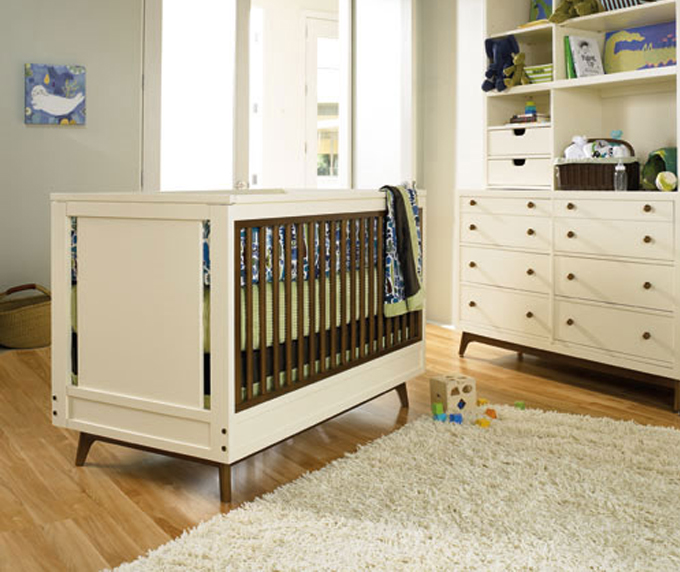 Option #5
This is actually one of my favorite cribs out of all the cribs we looked at.  However, at a price of $760 that was just too far out of our budget.  Our final choice of crib is similar to this one but at half the price, so the choice was obvious for us.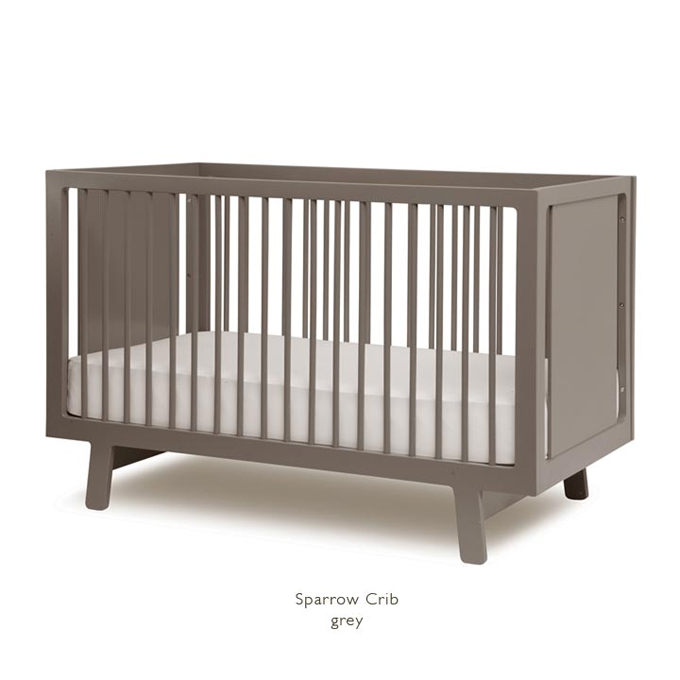 Option # 6
This one comes from a collaboration of the Honest Company and Babyletto (good job guys). This sweet crib comes only in weathered grey but is sure to compliment any color palette.  It's also a little more on the budget friendly side at $399.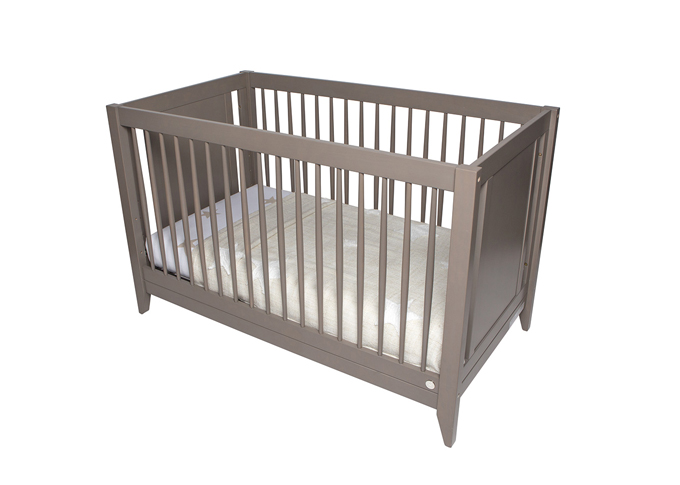 Option #7
This cute little crib fits the bill with a unique top line and round legs.  You can buy this crib in white at Wal-Mart for a cool $199.  Or you can bundle either the white or espresso color with a mattress for $229.  If you want to buy just the espresso crib you are still going to pay $229 so you are better off just getting the bundle if espresso is the color you want.
Option #8
This crib was on our "seriously consider buying list" but in the end the unique legs of the Hudson crib won out.  However, this crib seriously gave the winner a run for it's money when we compared cost of the two cribs.  This one can be found at Wal-Mart for a very budget friendly $199.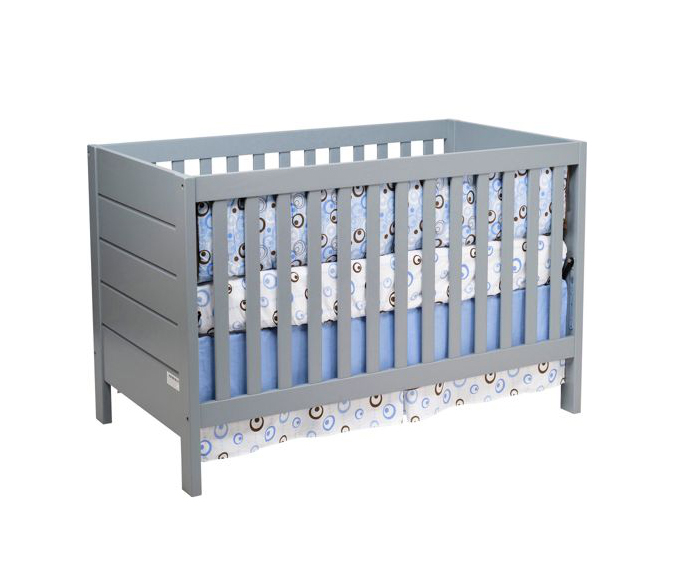 I loved all of these cribs but in the end the combination of style and price won me over.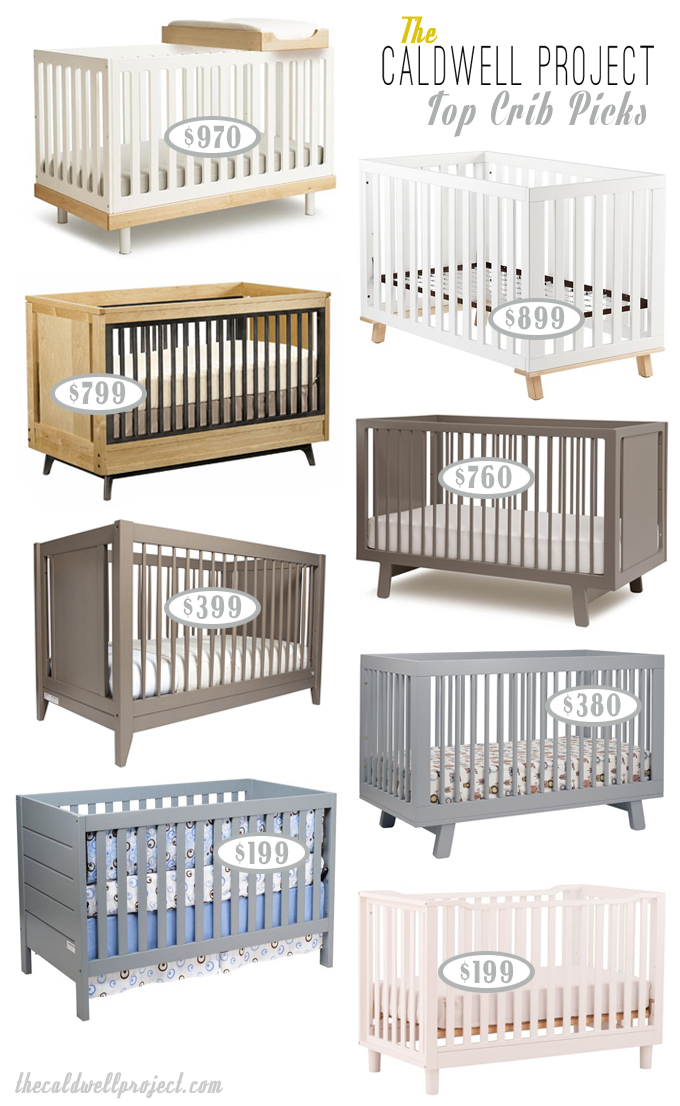 Linked With:
Tags