It's done, it's done! The family room is finally finished being decorated (for now at least, lol).  There may be a few things that will change in the future but for now I love it just the way it is.  See what it originally looked like here. There are a few things which are my particular favorites that I'll mention during the post. So without any further adieu...the REVEAL!!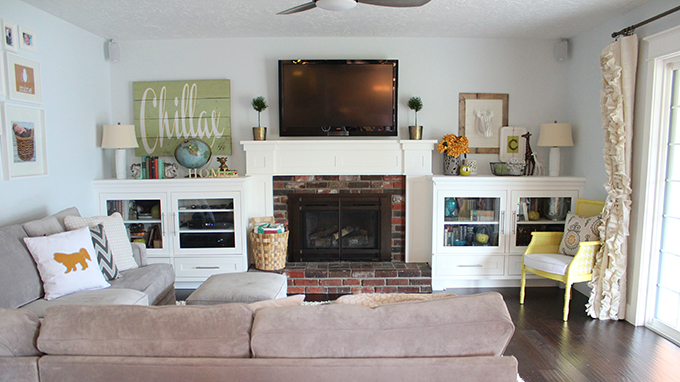 I didn't really have a super set plan when I started out.  I had a general direction I wanted to go, but things certainly switched around as we went.  It's pretty funny that my original version was to go somewhat nautical and the final product is nothing the like, but I love it just the way it is. Here are some close ups. Our Robbie Jr. the rhino from Cardboard Safari, originally inspired by YoungHouseLove.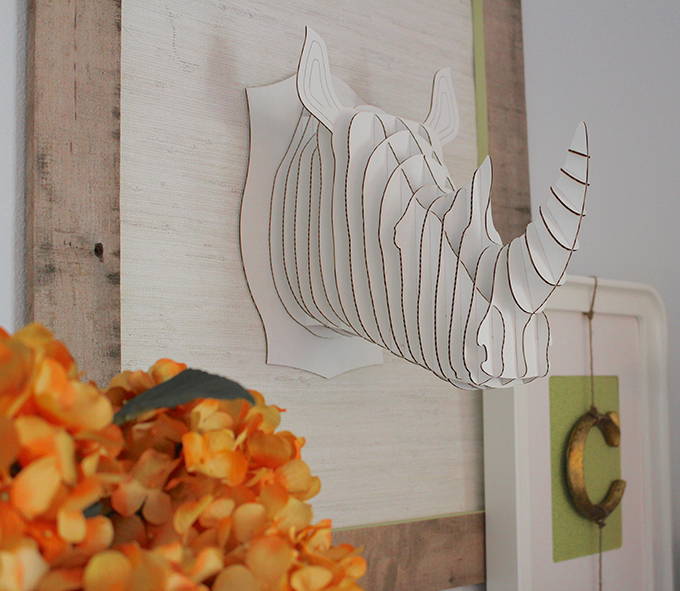 And my little owl friend.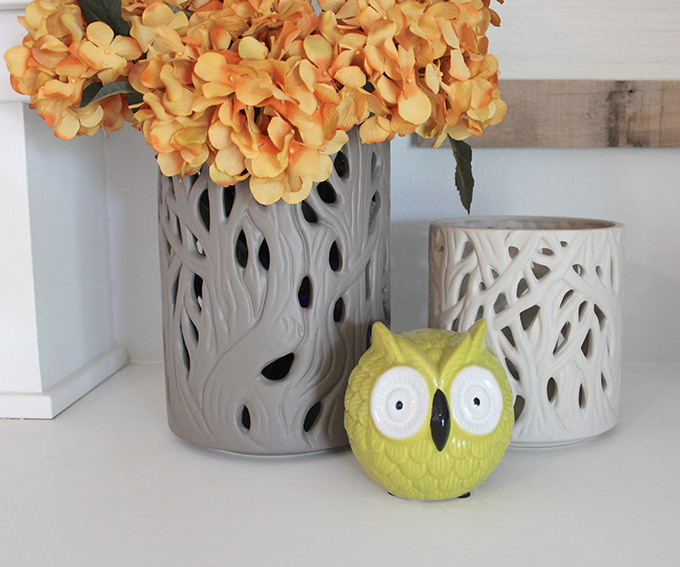 I made a tail for this little white giraffe (previously a plastic toy, idea inspired by Home Stories AtoZ) and then one of my little muchkins accidentally broke it off.  So he will be a tailess giraffe for a little while, haha.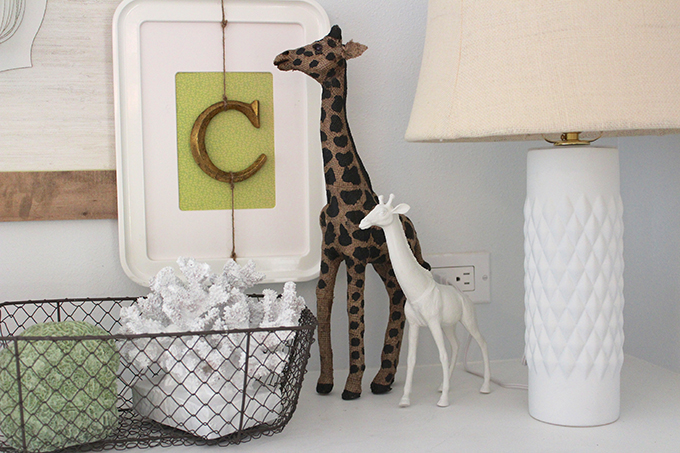 The full view of that side.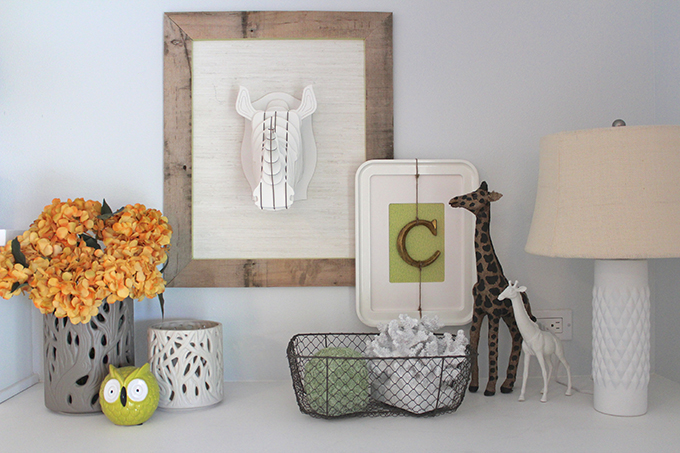 Okay, so this sign is by far one of my favorite projects of the space.  I'm so happy with how it came out.  This is one I can chalk up to the Silhouette Cameo.  I made a stencil with the Cameo out of vinyl then hand painted the shading.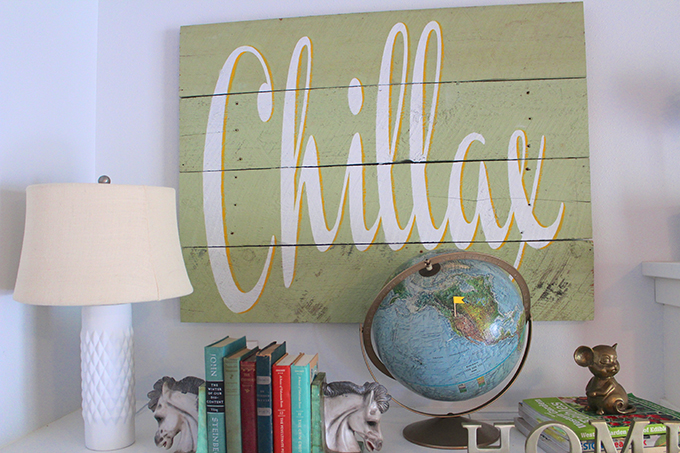 This little mouse was a thrift store find for like 50 cents.  The globe, books, and letters I already had.  I added a little flag to the globe to show where "Home" actually is.  More flags to come; for grandparents I think.  They say home is where the heart is and ours are certainly with all of them.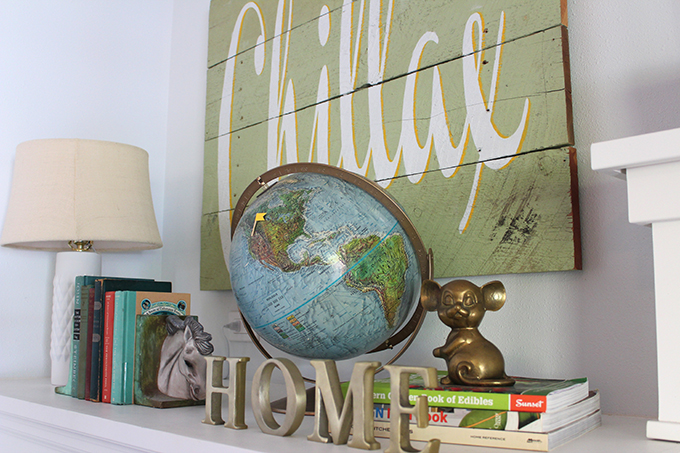 These bookends I have had forever.  I thought about painting them but I really like the green color on them so in the end decided to leave them alone.  You have a good shot of one of the notorious lamps here.  I really like how they turned out...even for all the grief they gave me.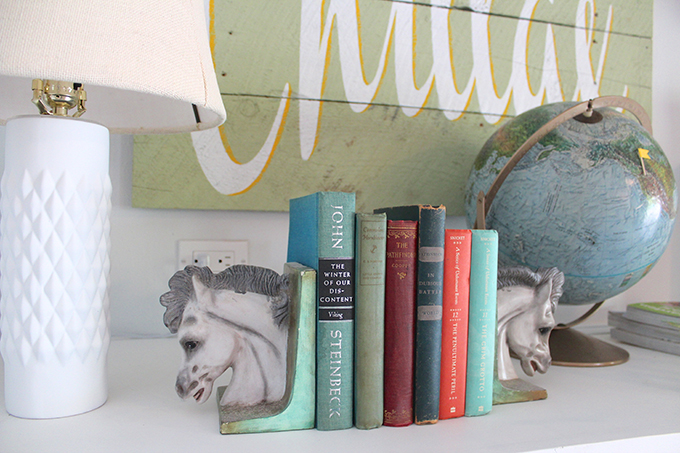 Here is one of the cain chairs and panel of curtains.  I love how both turned out.  I decided to go ahead and use the Ikat fabric since I loved it so much and really like how it ties in with other colors in the room.  The curtains are made out of burlap and I just LOVE them.  They are another one of my favorite things in this space.  Did I mention I love them? Haha.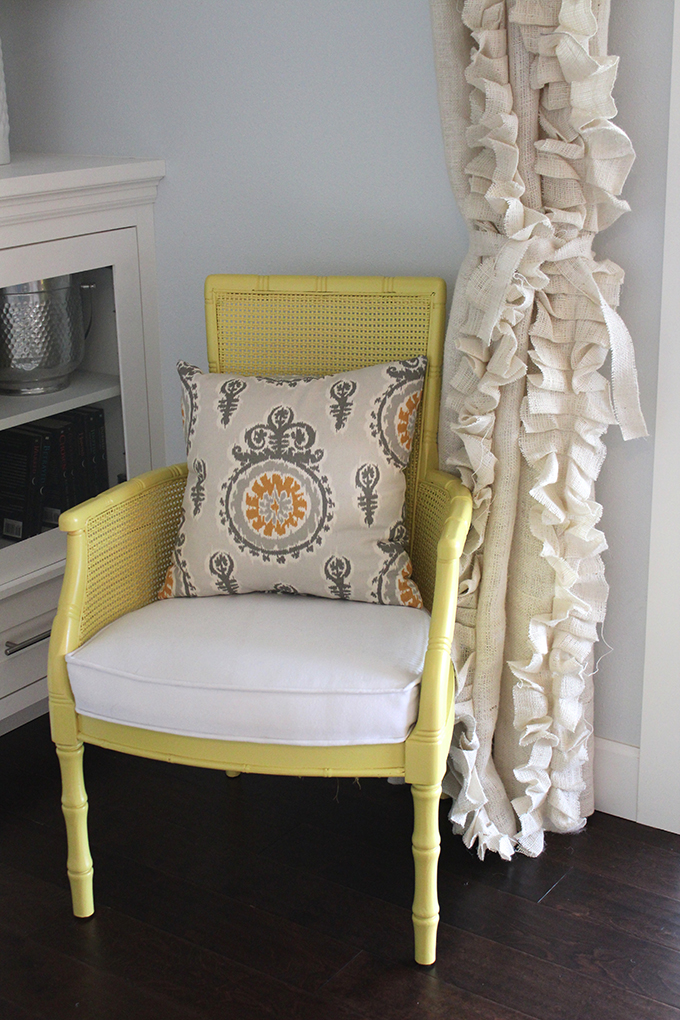 These two chairs were a steal of a deal...$25 for both.  One is separating a little but it is still functional.  I have the materials to upholster the back if it ever starts to give out.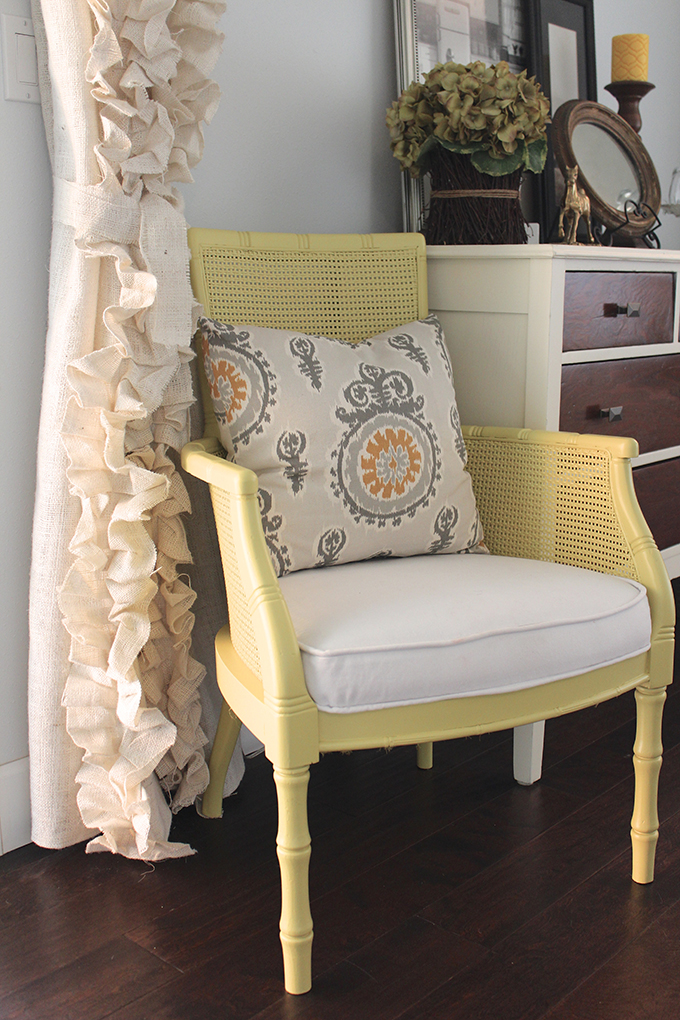 You  may notice in this picture that there are two different sets of hardware.  Unfortunately the knobs that I ordered accidentally came three of one color and three of another.  I have three on at least, haha!  My husband originally hated the idea of this dresser but it has grown on him.  I love it with the new hardware especially.  Can you tell which ones they are?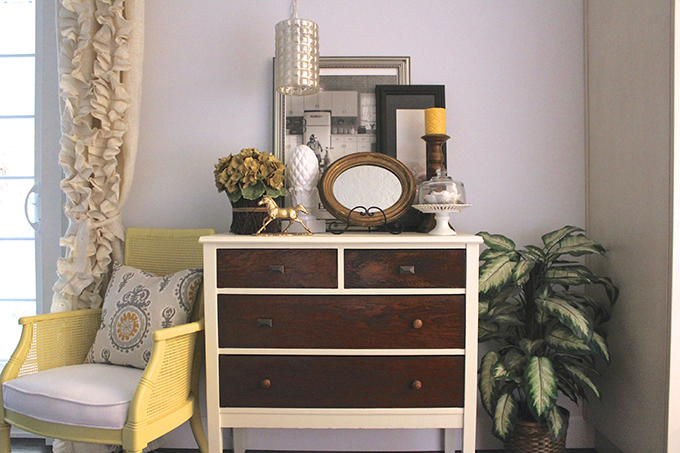 This vignette is going to change a little eventually.  It's close but not quite there.  I'm not sure how to change it...what do you think? The hanging light is a vase I found at Home Goods and I love how it turned out (so did my skeptical husband).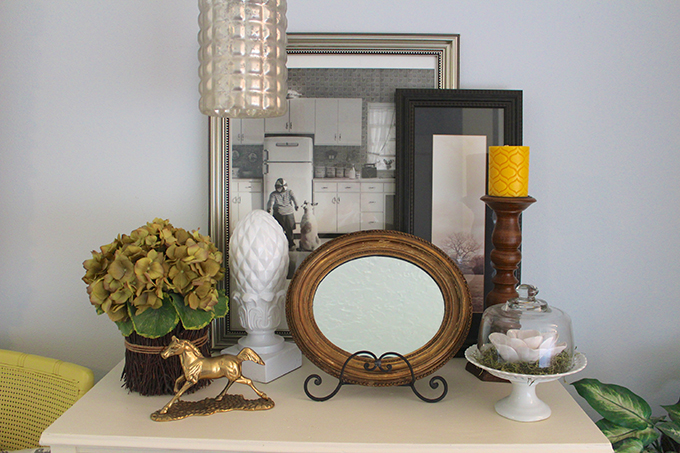 The inside of the lamp has a goldish undertone so when it's on it casts a golden glow.  I love how it picks up on the brass accents around the room.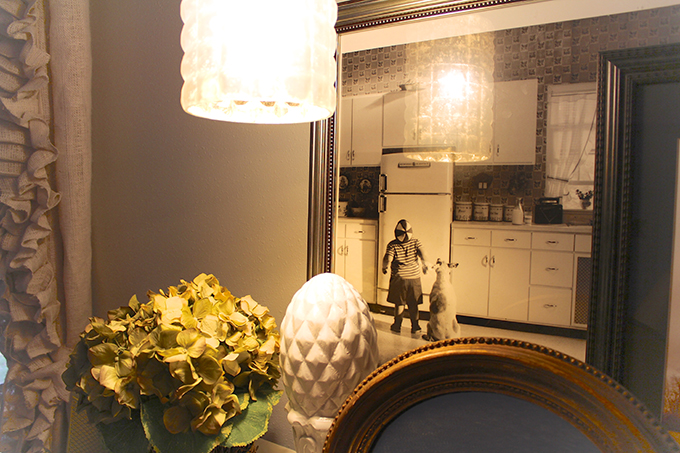 Some things are sure to stay, such as my grandmother's horse, or the mirror that I bought specifically for this spot, but I'll have to be open minded with everything else.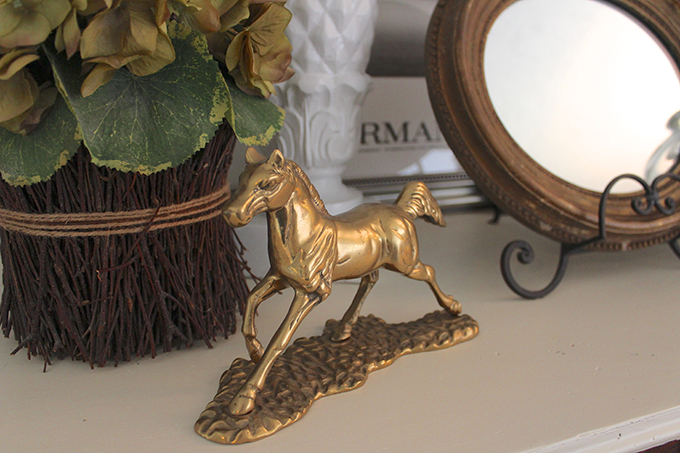 This coat rack is a product of inspiration.  West Elm used to have a rack, but not for sale anymore, that gave me the idea for this coat hanger.  You can see the rack on my Pinterest page.  Total cost was about $5 and that's including the hardware it's mounted on.  The writing has some special meaning to us. The letters and numbers coordinate with our names, marriage year, and birth years or our children (with room for more ;)).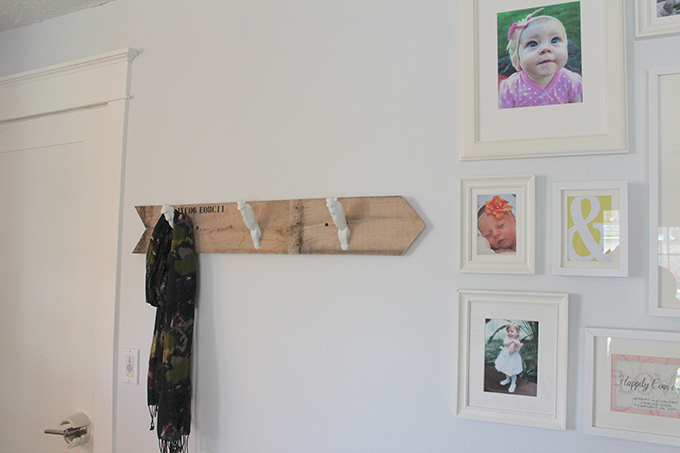 The photo collage to the right has a tutorial here.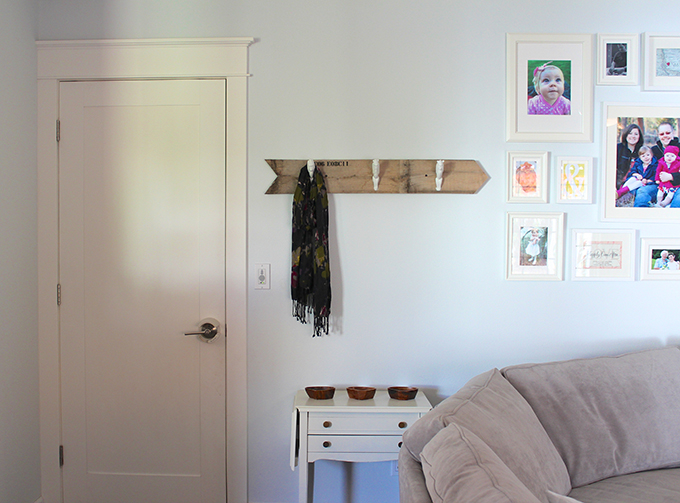 Lastly is the pillows I made to feature our doggies.  So, our pooch pillows I guess, haha.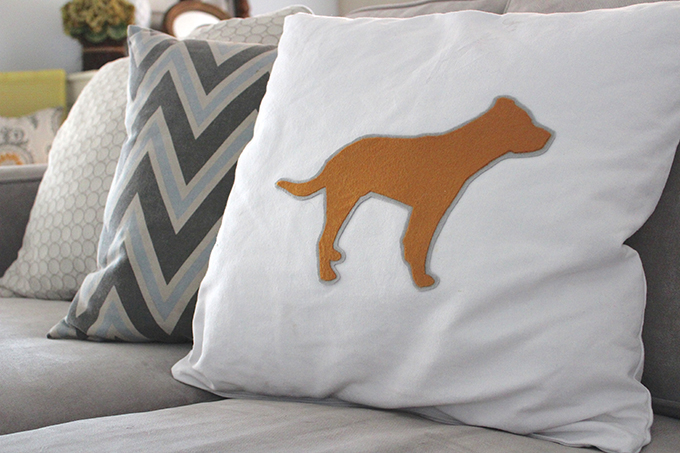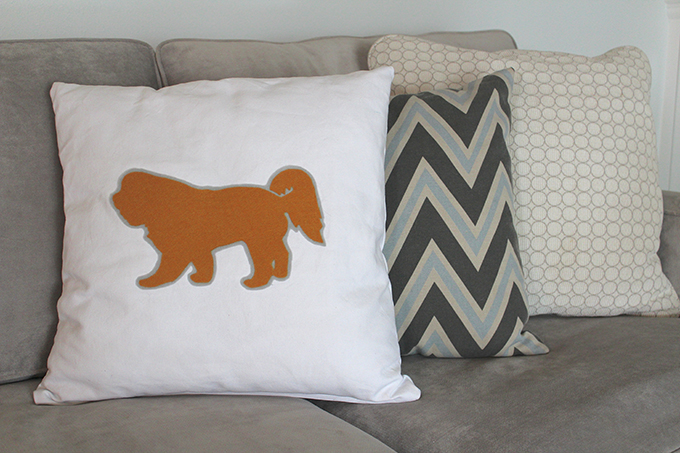 I hope you enjoyed the pictures.  I know I enjoy the real thing! I will be posting how I did certain projects.  Is there anything you just loved and want to see first?  Just let me know! Now, I think I need to take a week off and actually clean my house.  Blech, I can't even think about it without cringing, LOL!! 
Update: See some of the changes I've made to the living room since it was finished.
Linked with:
The Shabby Creek Cottage here.
Tags