If you follow my facebook, instagram, or twitter, you may have noticed that we started the P90X program.  If you don't, let me share this little tidbit with you.  This was after our second day of the program.  Yeah, I almost died.  #faceasredasmyshirt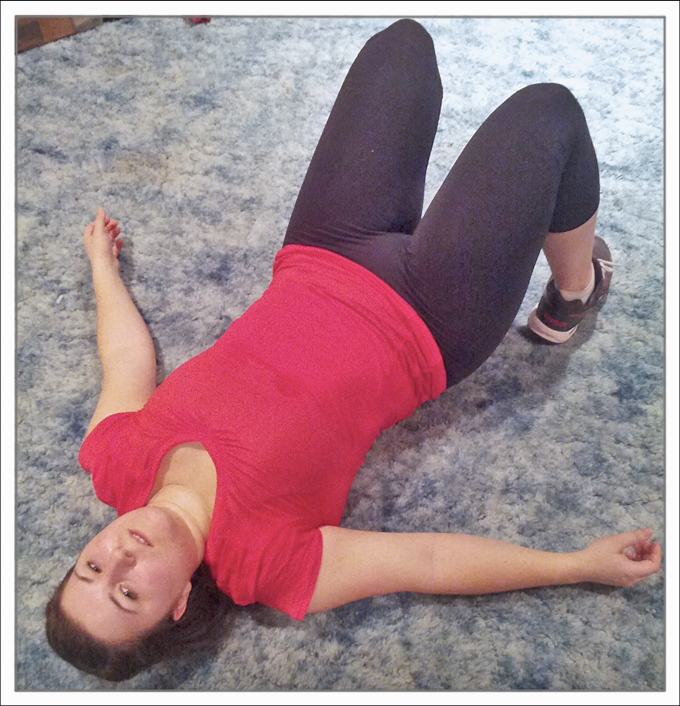 But, we have officially made it through the first week and have started on the second.  We have been uber good about getting up at 5:15 each morning to do the daily one hour (sometimes longer) workouts.  This is one of the first steps we are taking in living a healthier lifestyle.
The sudden decision to be healthy was not really motivated by anything except for the fact that we were tired of being tired.  
But then...along came a women's conference (oh, those pesky critters) and during this conference, I sat in on a talk about making your home an MTC (missionary training center).  Everything that they were saying completely reaffirmed all the thoughts I was having about bettering my family, and I knew that we needed to do more than just a little exercising.  The conference was one of those little miracles we sometimes get and it helped me to see the light.
I'd always had this vision in my head of what my family would be like 10 years from now, but how we were living (which was just okay) was just not going to get us there.  I must admit I, on occasion, tend to be a lazy son of a gun.  Yes, straight from the horses mouth.  (I can just see all of my family nodding their heads in agreement.)  I knew that type of attitude and living was no longer going to work for our family.
Part of that laziness, and this includes my spectacular hubs, was due in part to a lack of physical care for our bodies.  Enter, P90X.  Now, I am fully aware that a 3 month workout dvd program will be no substitute for life long behavior, but it is certainly a step in the right direction.  I want to live and "BE" in a healthier state, and this is a great way to kick start that mentality.  What could motivate you more than a 3 month, push it to the limit, exercise program, to make you feel better about yourself and end up in WAY better shape when you're done?
Along with our exercise suicide, madness, program we are taking another bold leap.  We made the decision, as parents, to cancel ALL television.  Cable, Netfilx, and Hulu will no longer be an excuse to avoid family togetherness.  
Remember earlier when I may have admitted to being lazy?  Well, television was a HUGE crutch for me.  It was so easy to just sit down and flip on a show for a minute while I was folding laundry or eating lunch.  But...that minute would turn into an hour, which would turn into three.  The tv caused such inadvertent behavior that nothing ever got done.
I found myself asking my kids to go away just so I could watch my show, or tell them to quit playing, talking, singing, getting in my way, just so I could enjoy the behavior of laziness and ignoring my family. INSANE, non?
We will still have our Playstation and Amazon Prime for the occasional family movie or game, and our date nights (another healthy lifestyle change that needs a little work) might have a higher rate of theater outtings, but in return the time we gain by cutting tv out of our home will be invaluable.  I am already spending more time with my children and am MUCH happier about my daily activities.  
I plan to keep posting about our lifestyle changes, along with our house and diy projects, in hopes that someone, somewhere will be motivated to take charge of their life and take the steps to get to a better place State Farm​ (sorry couldn't help it).  There are so many more things that we have started and hope to start that will put us to that place I imagine 10 years from now.  It will not only be things about healthy body (such as raising your own chickens for food, as we do), but also mind, spirit, and family.
However, so as not to bore you with insanely long written posts, I will try and break up our healthy living process into smaller segments.  There are so many more things that we are determined to accomplish on the "road to recovery" from the mundane and un-extraordinary.  So, stay tuned and I would love feedback on what you do to live a healthy life!
BTW Isn't this such a poor excuse for a blog post with only one (very sad, might I add) picture?  Bad blogger, BAD!
Well, I guess I'll leave you with this fun little alteration of the "nearly dead" photo of me after day 2 of P90X.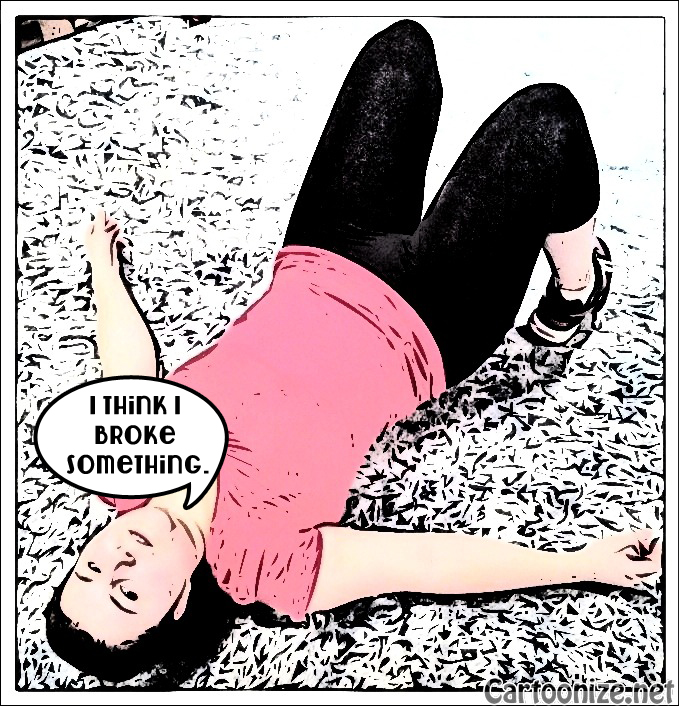 If you are interested in the P90X program you can find information about it here.
Tags