We are urban chickeneers and have had city chickens for a few years now.  Our first round of chickens reached the end of the line last month (I'll spare you the gory unpleasant details).
My wonderful grandparents, who have butchered hundreds (or so my grandpa says) of chickens, came to our house last month and helped us butcher four of our chickens.  I was more grateful than they know.  I have never plucked, or parted out a chicken, so their help was completely invaluable.  
I took a lot of pictures of the process, but in the end decided not to blog about it.  Maybe next round if enough people want to see the process (it's not for the faint of heart, that's for sure) I might blog it.
With the help of my grandma we cut up and canned our chicken and this is my first recipe using it.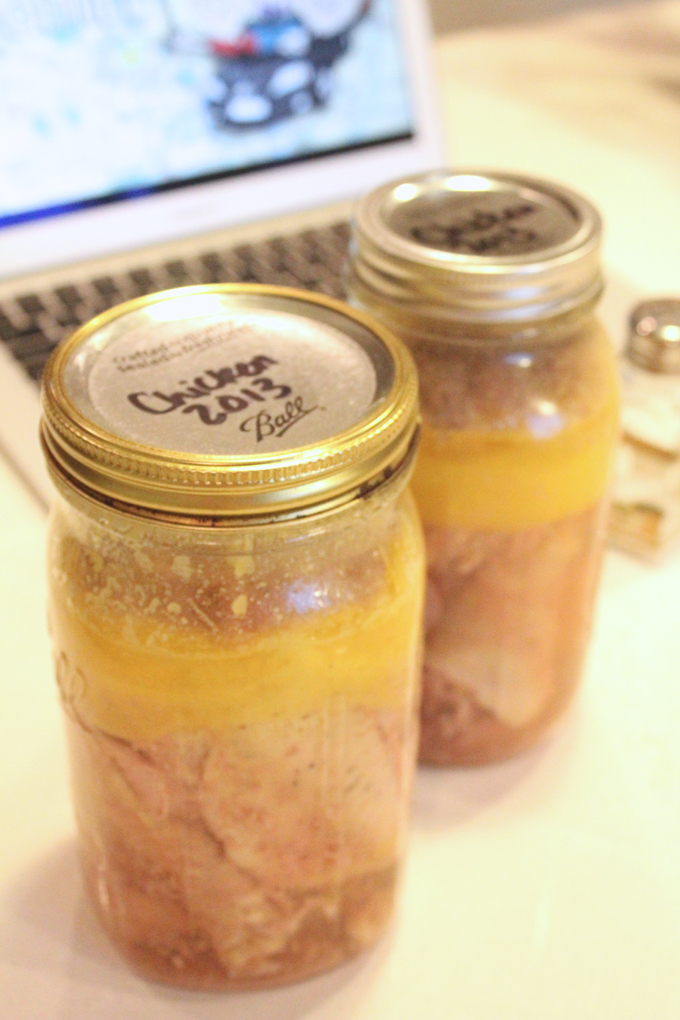 My grandpa practically made me swear that if I made chicken noodle soup that I was only allowed to use homemade noodles. 
So, when a recipe came up in my reader from Tatertots and Jello for a crock pot chicken noodle soup, I knew it was my chance to give homemade noodles and our canned chicken a shot.
I started out by following the crock pot recipe, but added half of a sweet onion (roughly chopped) and omitted the chicken breasts.
About an hour to an hour and a half before your soup is done you'll want to start working on the noodle dough.
To make my noodles I followed a video tutorial from Cooking With Caitlin.  I'm amazed at how easy it is to make noodles and I will definitely be doing it again.
You'll need:
2 cups flour 
2 eggs (one egg per cup of flour)
olive oil
salt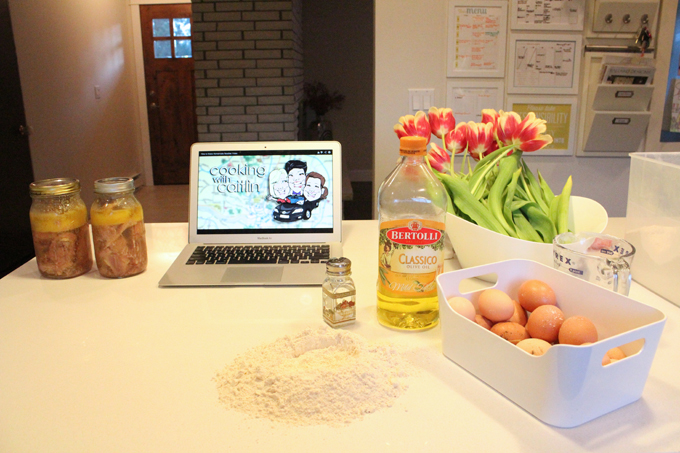 Pour out your flour and make a well in the middle.  Sprinkle the flour with salt.  (Eek, don't mind the poopy eggs.)
Now add your eggs.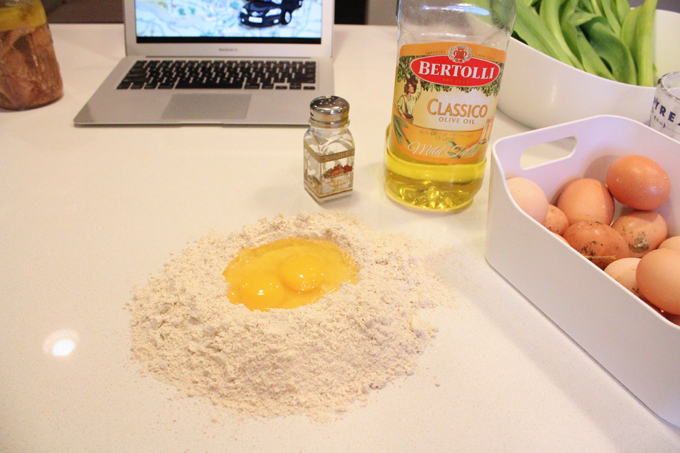 Slowly mix the flour into the eggs with your hand.  During this step you'll want to drizzle with olive oil.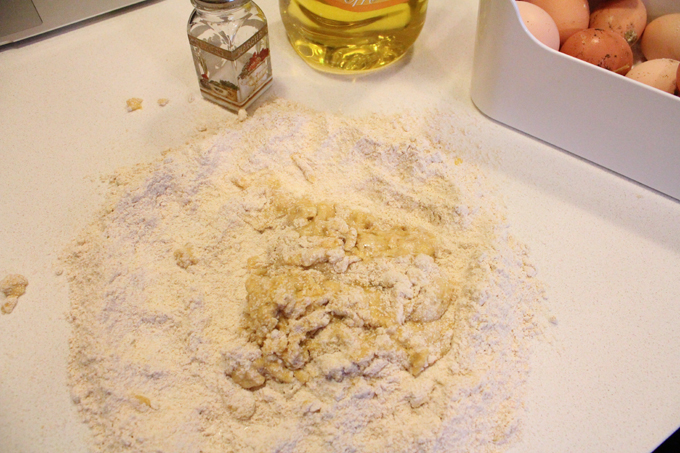 Mix it and roll it until (just like the video says) it won't take any more flour.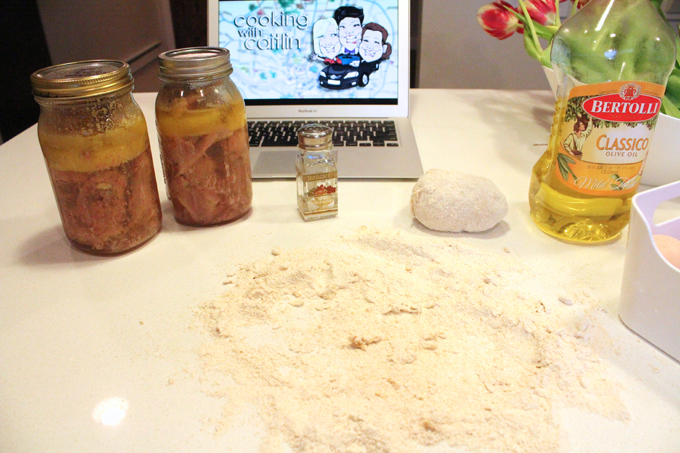 Now, let it rest for 20 minutes.
While my dough was resting I opened my 2 quarts of chicken.  I know it kinda looks like a gross mess (because it kinda is) but it's all worth it in the end.
Remove all the skin and pull all the chicken off of the bone. Once it's all pulled apart it goes from gross to great!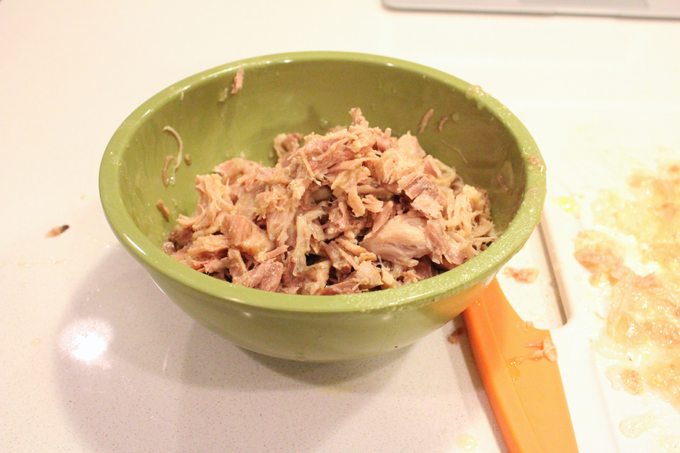 Now toss it in your soup!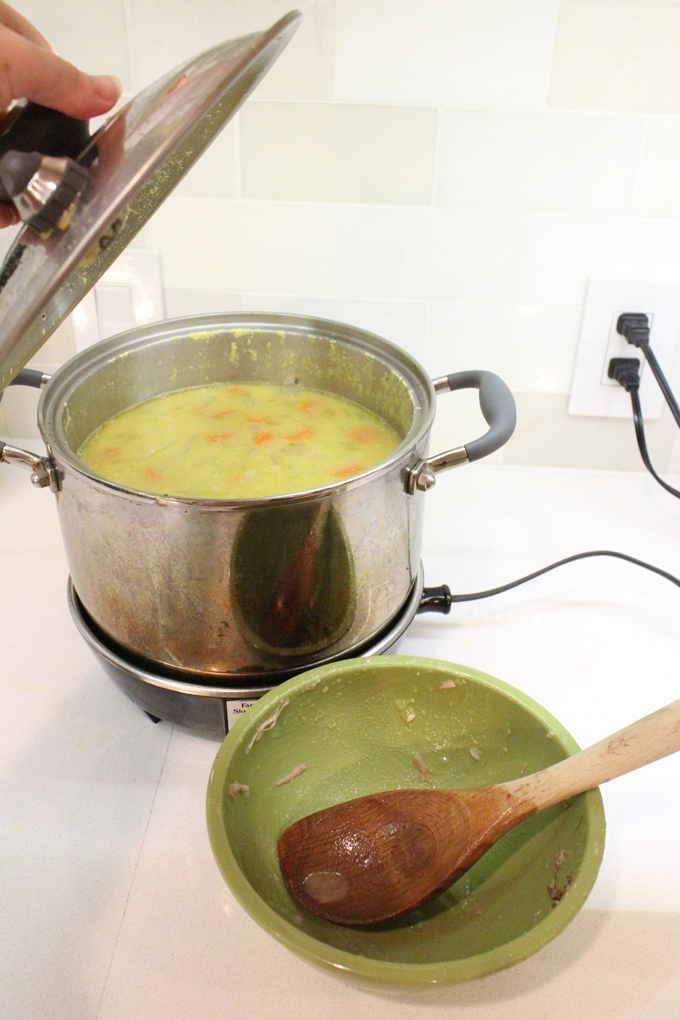 Now you can get back to your dough.
When it's done resting, roll it out.  I don't have a pasta roller (*tear) but the rolling pin still works great.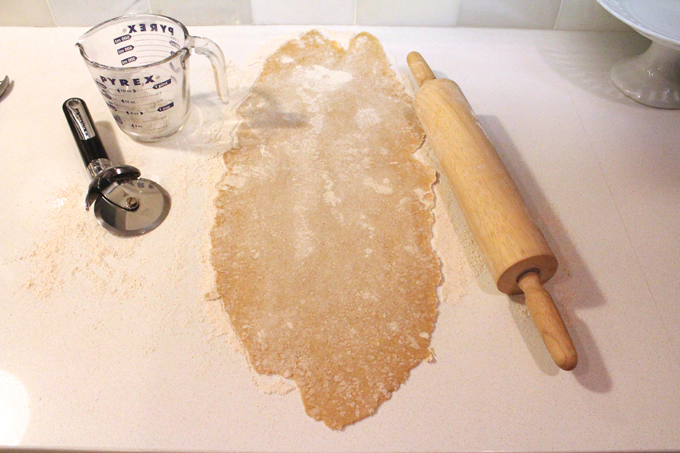 Once your done rolling out your dough it's time to cut it.
At this point you choose the size you want your pasta to be.  I chose linguine size.  I used a pizza cutter to make my cuts and just did it by eye. Don't mind the crazy variations, my eyes were getting buggy towards the end. (Spoiler alert, they all tasted the same, regardless of size.)  If you wanted them to be really straight, you could lay down a straight edge to cut.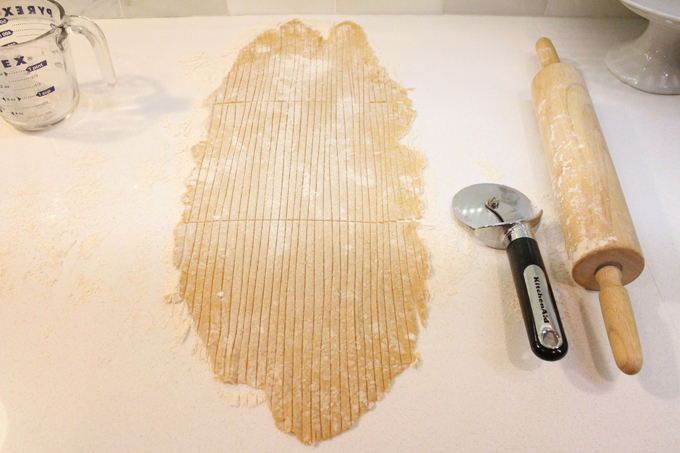 .
This is the finished product. A thing of beauty.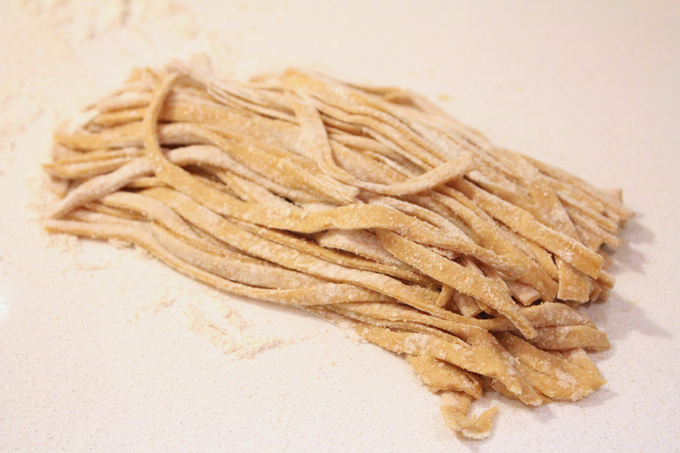 I boiled my noodles for about five minutes and then transferred them to the crock pot.
I let them cook there for about 20 more minutes.
That's it!  A "home grown" chicken, homemade noodle soup.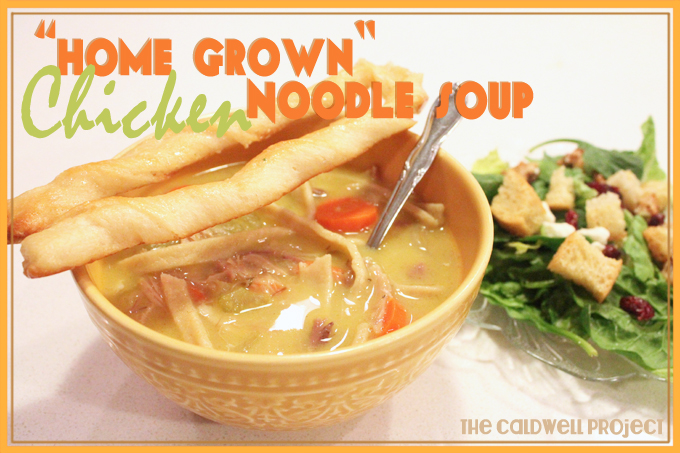 So, what was the verdict on taste?  Fantastic!  It reminded me of grandma's homemade chicken noodle soup.  This recipe is a 100% keeper.  We paired it with a nice candied walnut salad and breadsticks.  It doesn't get much better than that!
Linked With:
Tags