As I was putting my Halloween decorations away I figured a few them would still work for Thanksgiving/Fall decoration. So I took them and started decorating my table. I didn't have a whole lot of time (about 45 minutes left on baby nap time) so I needed to be quick. I looked around the house and grabbed whatever I could find that looked fall-ish. I also looked around my craft room and snagged a few things from there too. This is what I ended coming up with.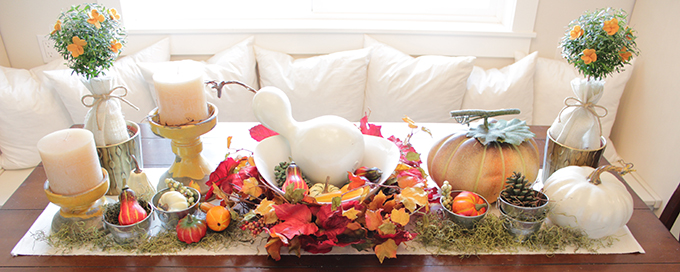 Everything on the table is whatever I could randomly find. The bowl is set in the middle of a leaves wreath. The little flowers in the trees I quickly made with some left over felt from another project. The trees also got a wrap around the "trunk" with some left over burlap pleats, also from another project.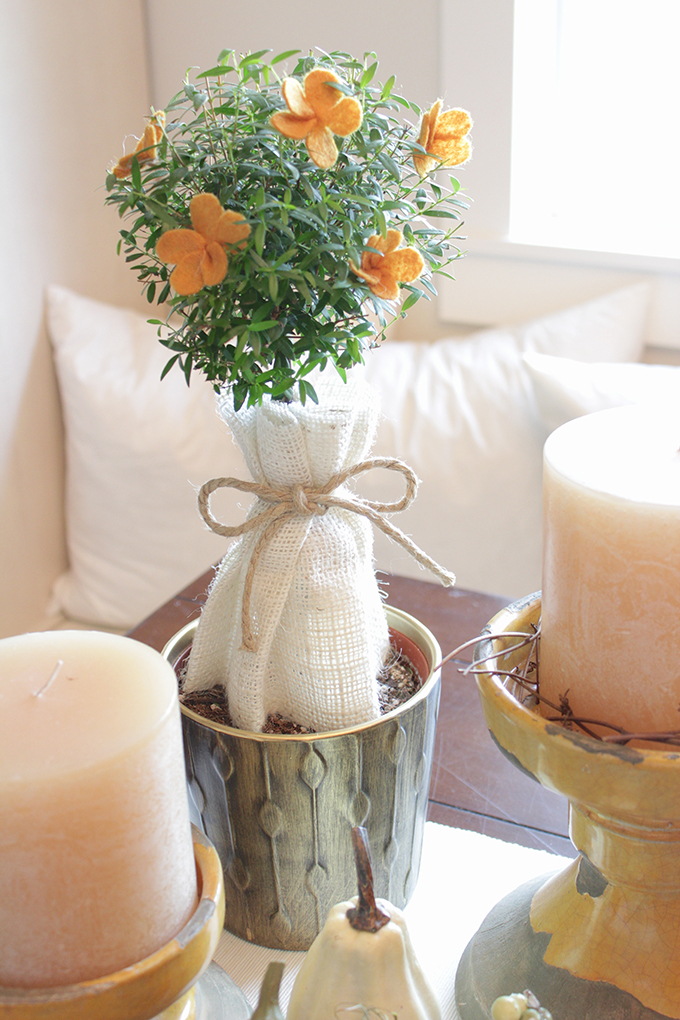 The large ivory pumpkin and gourd were from my Halloween display as well as the candlesticks (which is actually from my everyday decor).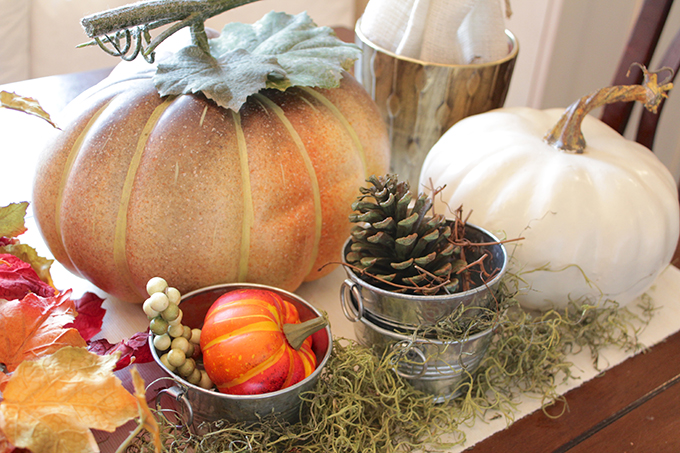 The little silver pots I didn't even know I had until I started looking around. I bought a random box of crafts from a yard sale last summer and hadn't really gone through the whole thing yet. I was totally excited to see them in there. They can be used for so many different things!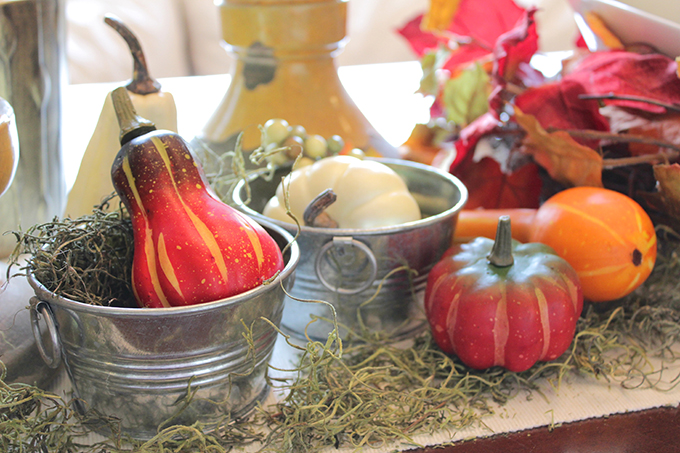 It's all totally random but it works well enough. Linked up on DIY Showoff.
Tags