Not all white paint is the same, not even close. When I decided to paint the nursery white I did some research on the best one for a bedroom/nursery.
As it turns out, there are so many different whites to choose from, but in so many different shades, that you really have to be careful which one you choose for your specific situation. For us, our crib is gray and so I wanted to pick a white that wouldn't clash with that. I also didn't want the room to feel too cold and gray, so I took that into consideration as well.
We narrowed the immense choice of whites down to 4.
The first color I originally was thinking about using was Pittsburgh Paint Gypsum.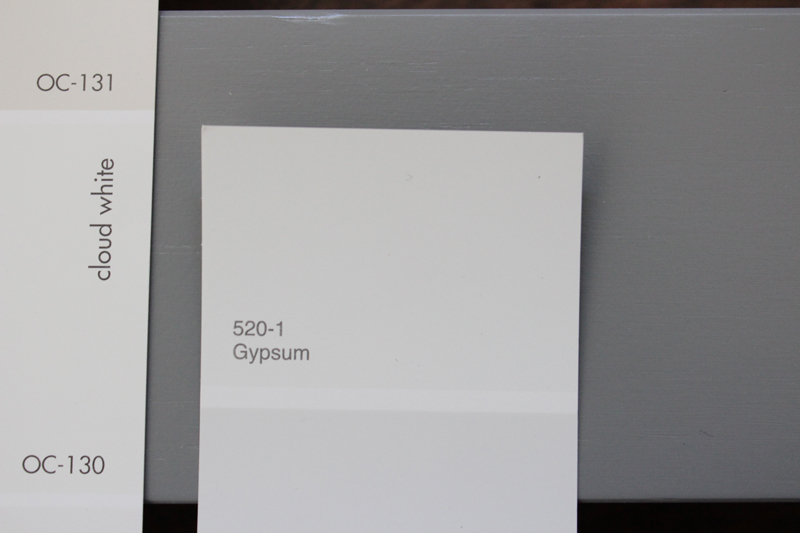 I really like this color and would definitely consider using it in another situation but when we put it next to the crib color (the color in the background) it just felt like too much gray. This is where whites will begin to differ one from another. It's the subtle undertones.
Next on the list was Benjamin Moore Cloud White. This was pretty similar to Gypsum but not quite so gray. Even though this was very close to what we were looking for it still wasn't just right. It has a little more warmth to it but it was a little too yellow and not gray enough.  
My least favorite was Benjamin Moore Atrium White. This was kind of heading in the opposite direction from the first two. It was much, much warmer. And with further analysis, it was too warm. Some whites have a little more red/brown in them and can look almost pinkish. That's what Atrium White looked like to me up against the cool gray of the crib. It is still a great color but certainly not for our nursery. You can see on the sample next to it, Annapolis Gray, is more in the brown family and that's a good indicator that Atrium is going to be more brown than gray.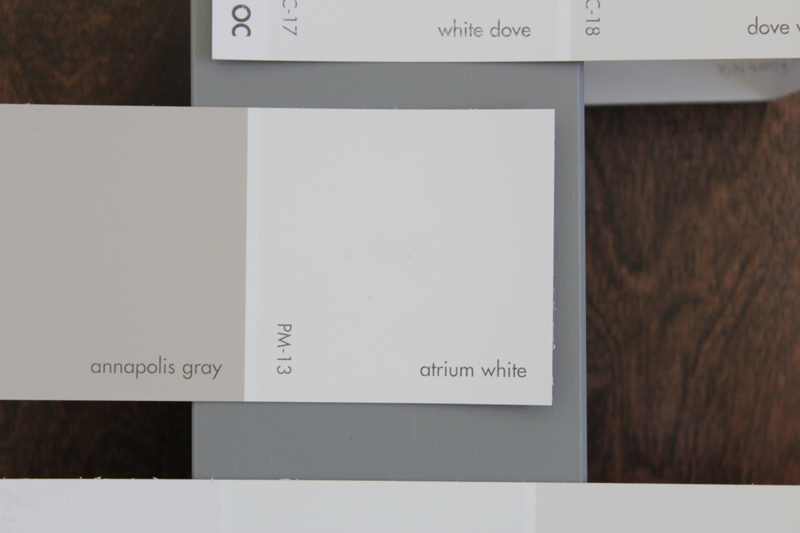 So our final choice landed us right in the middle with Benjamin Moore White Dove. This is a great universal white that is in the middle of the warm/cold spectrum, which is exactly what we wanted. I felt the nursery needed to be warm (but not so warm that it was making me see pink) but a little cool to pick up on the gray of the crib. As soon as we set this swatch up against the crib my husband and I were immediately unanimous in our decision. White Dove is the clear winner.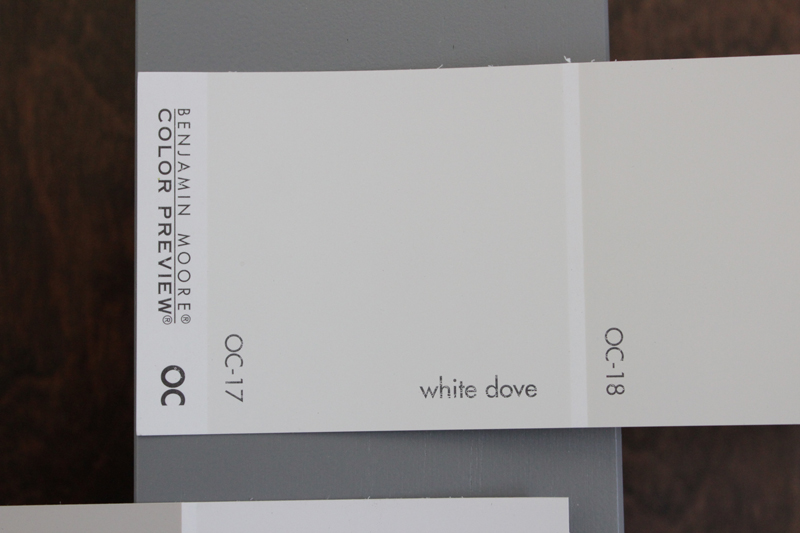 And if like us you aren't feeling inclined to pay premium for the Benjamin Moore line, most places can color match. I went to Home Depot and bought White Dove in a low odor, no voc Behr paint. Since our walls and our trim are all going to be the same color I opted for the eggshell sheen. Normally I would go a sheen glossier for the trim, but I don't want the whole room to be glossy.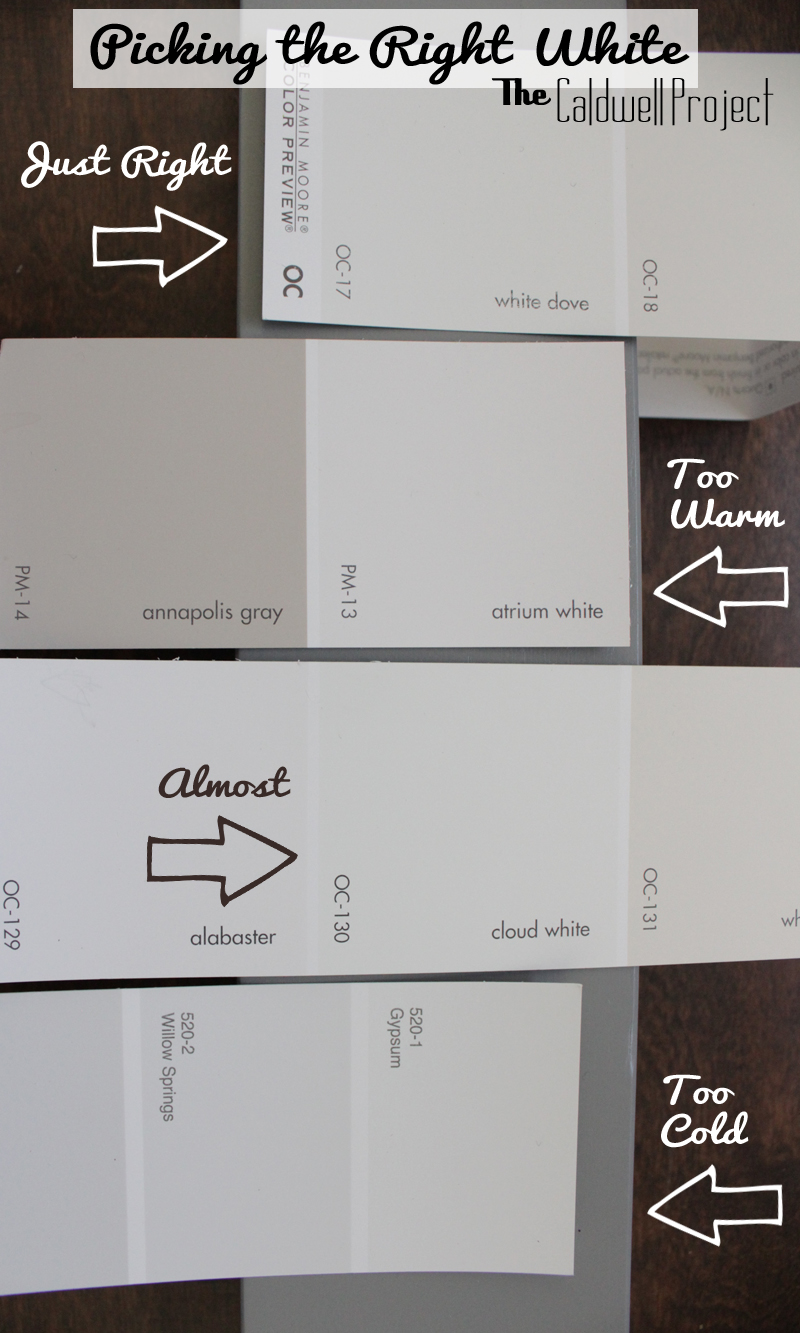 Here are some examples of what each paint color looks like in a room.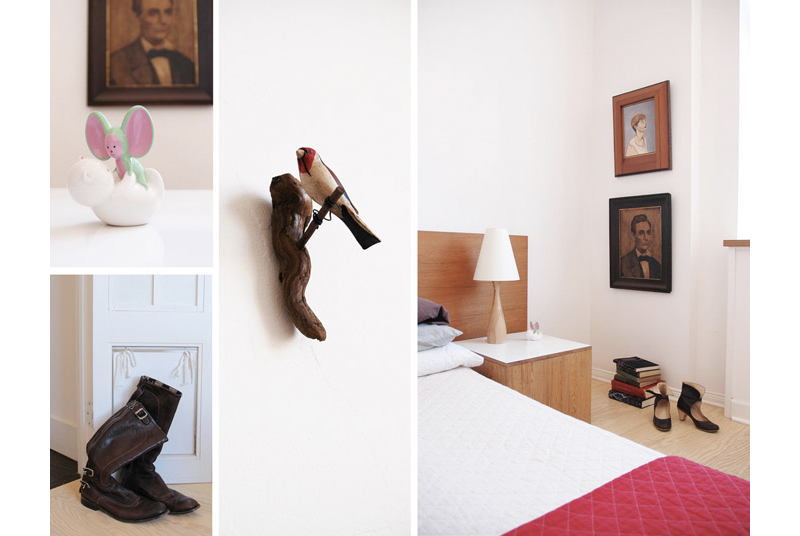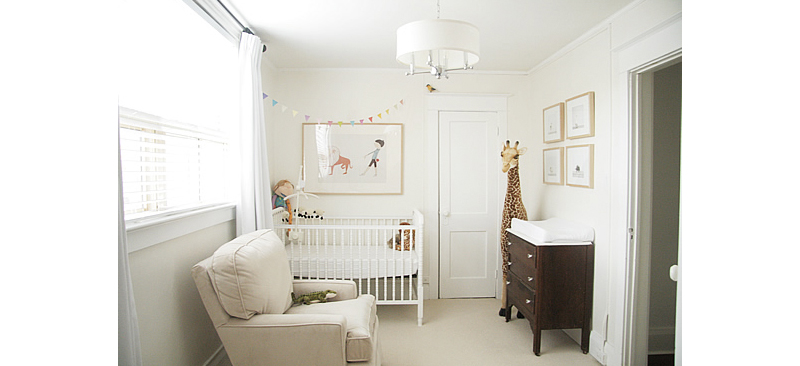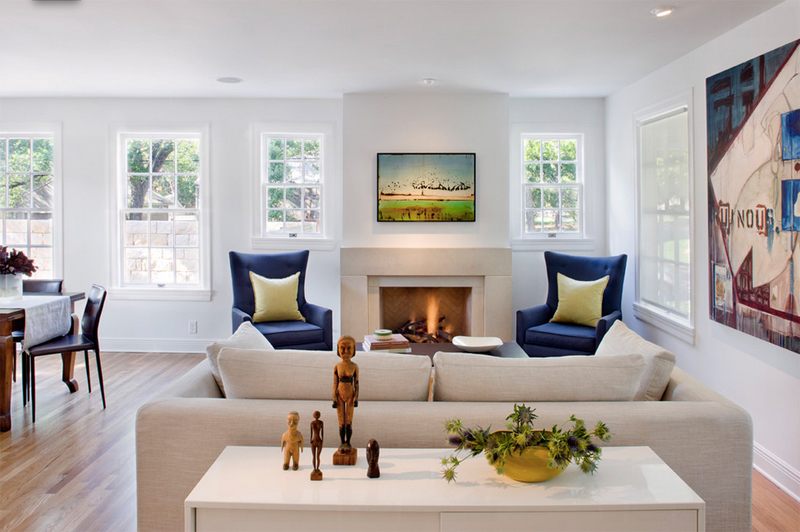 My best suggestion for picking white paint is to decide what temperature you want your room to be and then make sure you have sample swatches to see what it will look like against other things in the room. You may think a color is just perfect until you set it up against your rug or curtains and see that it's not at all what you were thinking. Good luck!
Tags