No, I'm not talking about a high school pep rally.  It's a Fiesta Party!
For my daughter's first birthday, which was on May 5th (Cinco de Mayo for those who might be running slow today, lol) we opted for a Fiesta theme for her birthday.  I'm afraid she may be stuck for life on that aspect.  I'm sure we'll mix it up over the years but I'll bet we'll always have an homage to the Fiesta theme to celebrate the day.  Life could be worse!
So for her day I wanted it to be very bright and colorful and, of course, Fiesta themed.  I scoured the web and found all sorts of fun ideas and diy things to do for the party.  Claire at her sweet little age of 1 didn't have many sweet little 1 year old friends.  So I recruited the 3-8 year old crew.  Most of who were her older sister's friends.  Bring in the family and all the parent of the kids and we were looking at a guest list of about 50 (insert groans of frustration).
We had already decided to have the party catered by a friend and knew that an attendance of 50 was going to be a "budget buster".  Thankfully after all was said and done we came down to just over 30, phew.  Sadly the pony rides idea was filed away for another day to make this party more wallet friendly.
On to the decorations.  My poor husband is constantly asking me "How much is that going to cost?".  In which my reply usually is "Well I'm going to make most of it myself so it hopefully won't be too much."  It always ends up being more than you intended though doesn't it?  The wiles of  Pinterest have caught me again!  With my birthday fiesta board running I was off to the races.
In the end we decided on a these diy ideas.  Tissue paper pom poms, a birthday banner, painted mason jars, and home made cards (well, made on our home computer anyway). My first daughters invitations were the brain child of both my older sister and I and they were hand made.  I opted for a little quicker invitation this time around, but you can see below the cuteness of a hand made invite.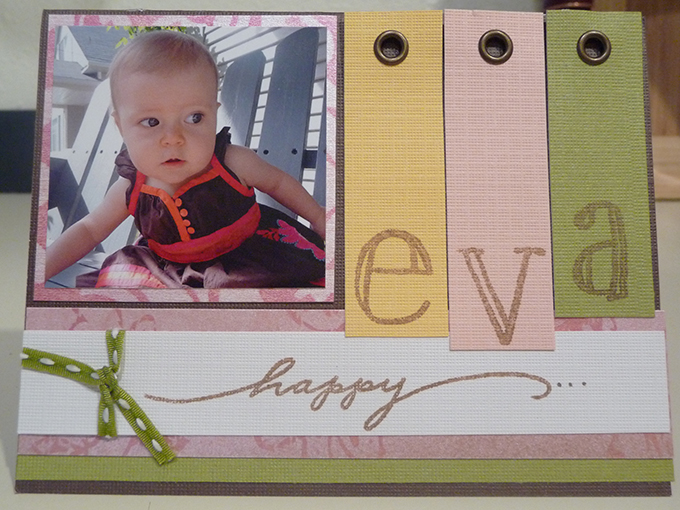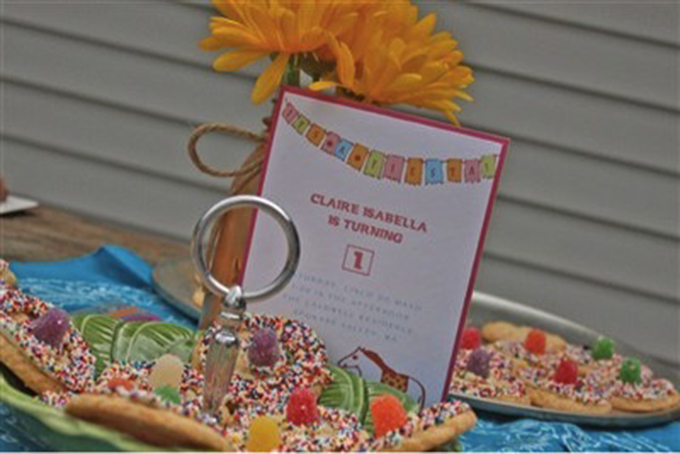 We found an invitation online for Claire's birthday that we loved and used most of the elements from it but changed some others to suit our needs.
We had the cakes for both birthdays modeled after the invitaions.  Eva's cake, was AMAZING!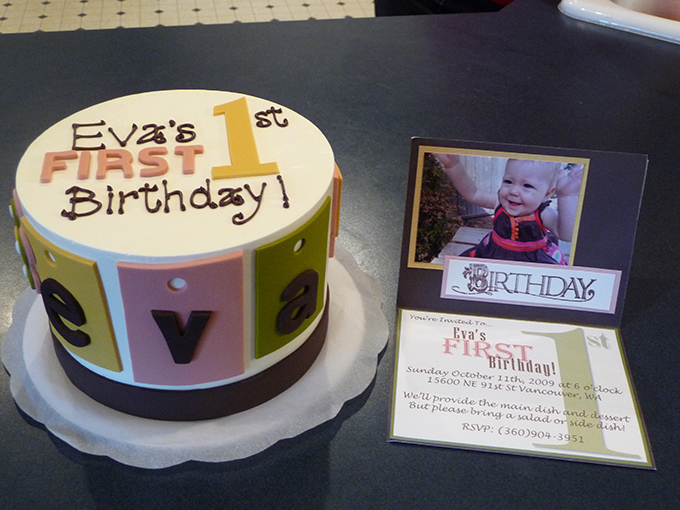 Thanks to the Bakery Bar in Portland Oregon.
Claire's cake was a bit less amazing but still fun.  You win some you lose some.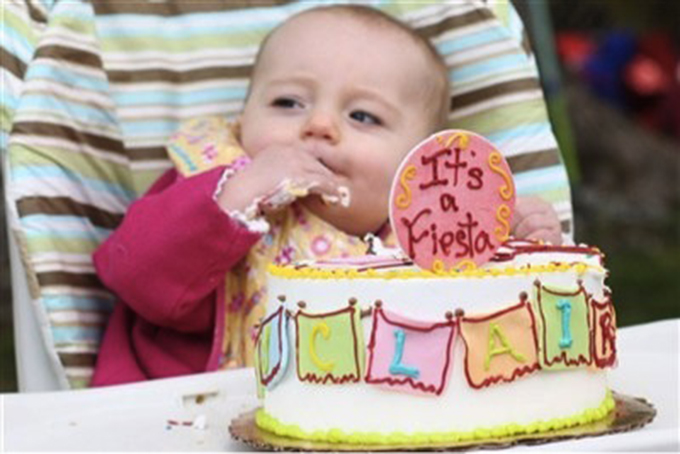 The tissue paper pom poms were easy to make and are way cute.  We didn't make very many so they were a little sparse in our tree but if you made a lot they would make a great impact.  These are also a perfect project to reuse.  Ours will be hanging from the ceiling in the play room along with the birthday banner.
If you have a Cricut or other paper cutter the banner is a super cute SUPER easy project.  First you cut your paper (I used 12x12 textured scrapbook paper) into triangles or whatever shape you desire.  Then use your Cricut to cut out the letters you want to put on your banner and attach with glue or scrapbook tape.  Last, punch some holes in your paper pieces and string something through to hang it with.  I used a rustic twine.  That's it.  See, told you it was easy.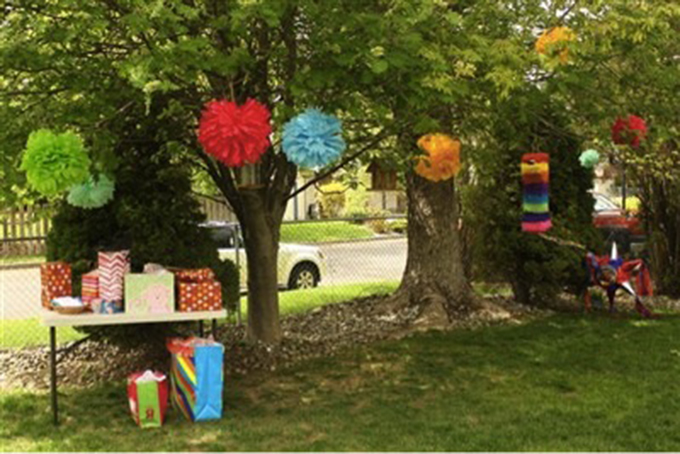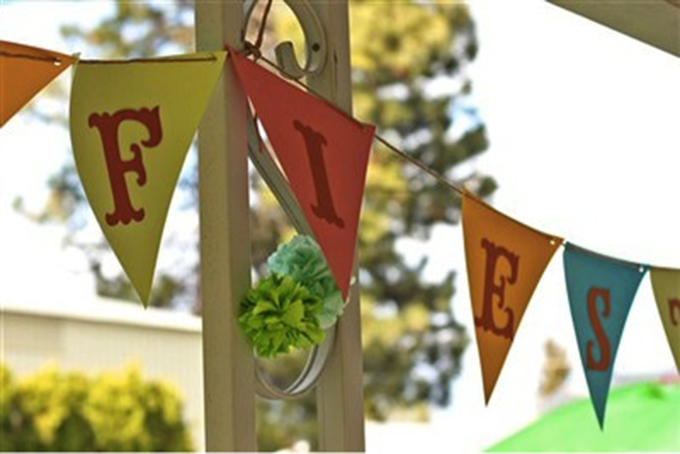 Along with making most of the decorations we also put together a fun craft table for the kids coming (I have some "interesting" pictures of the adults modeling some of the crafts too, haha).  They got to make sombreros and panchos, and were each given a set of maracas and a mustache.  I have to say they were all so adorably cute!  I HIGHLY recommend the mustaches! They were fun for all, lol.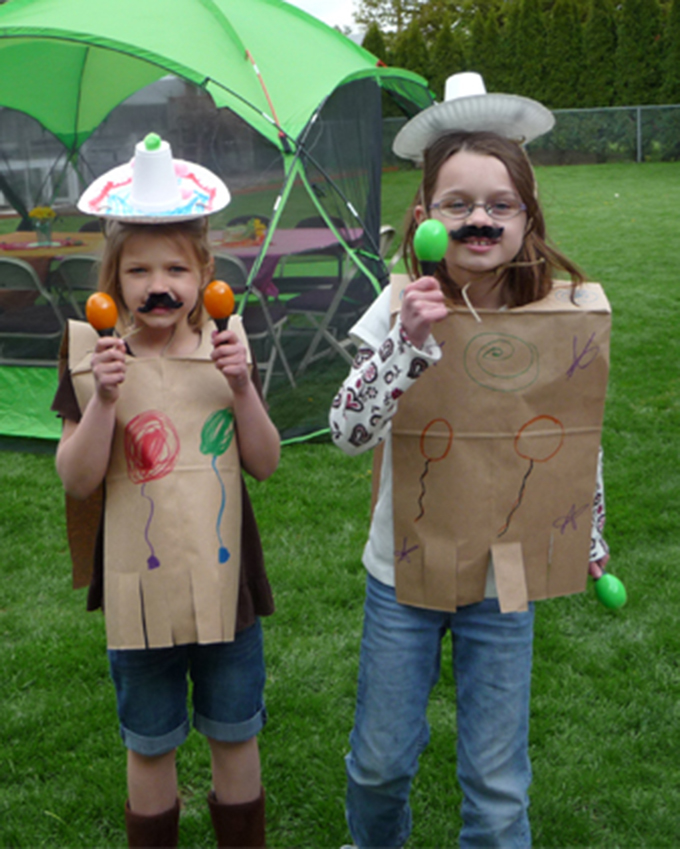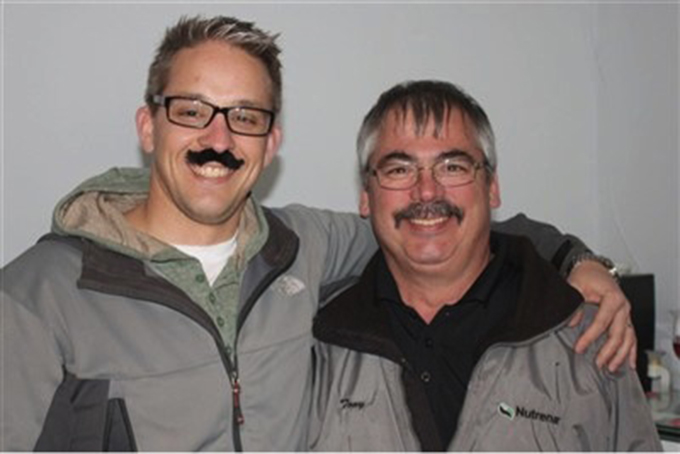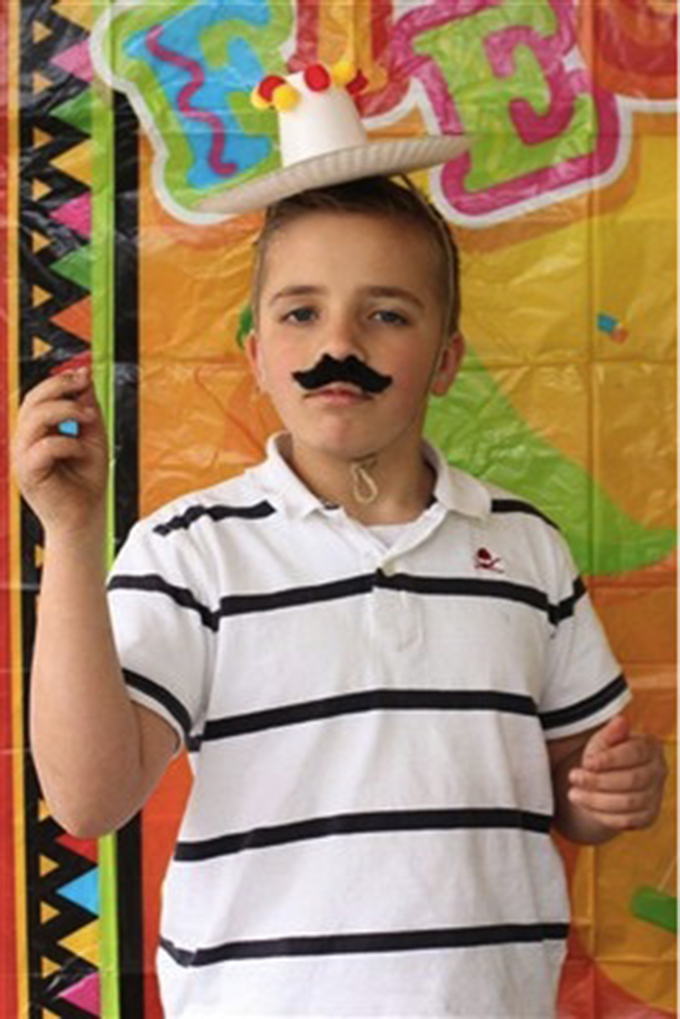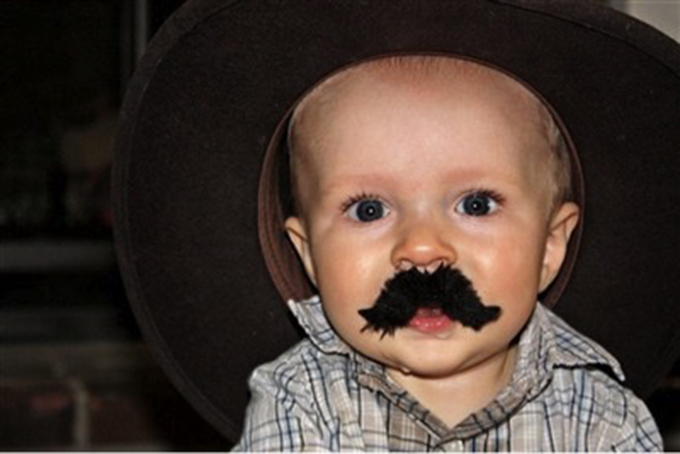 As far as the food went I really REALLY did not want to make a lunch for 30+ people.  Hello catering!  We have never had anything catered before, not even our wedding.  It worked out great and the taco bowls and horchata were a huge hit!
We decided we could handle desert on our own though.  We wanted something fun with a dash of authentic. Sprinkly sombrero cookies hit the target for the fun and made sweet corn ice cream...yeah, sweet CORN ice cream I said, for the authentic.  It's a common treat in Mexico supposedly.  Most people either liked it or didn't know what to make of it, lol.  We made two different recipes and each were unique in their own way.
Uh oh...looks like we have some cookie nabbers! :)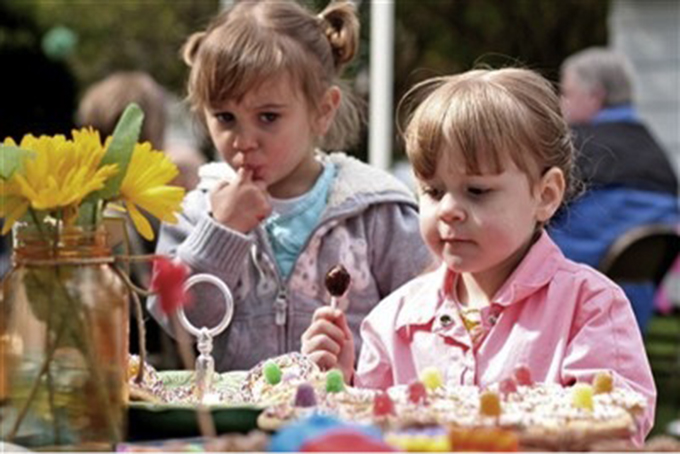 We felt the party turned out great if just a little cold.  We'll have some fond memories of blindfolded kids and adults alike swinging at a wildly moving pinata.  HAHAHA, I was the one in charge of spinning the kids and raising and lowering the pinata for the adults, BEST job EVER!
To see my collection of fiesta party ideas and where we got the how to for our diy projects please visit my Birthday Fiesta pinterest board.
Tags