I've had our little dining room on hold for far too long. So, I've finally got up the gumption to get it started.
When I started planned our dining room I gravitated towards a coral and blue color combination.
Here are a just few of the photos that inspired my color choice.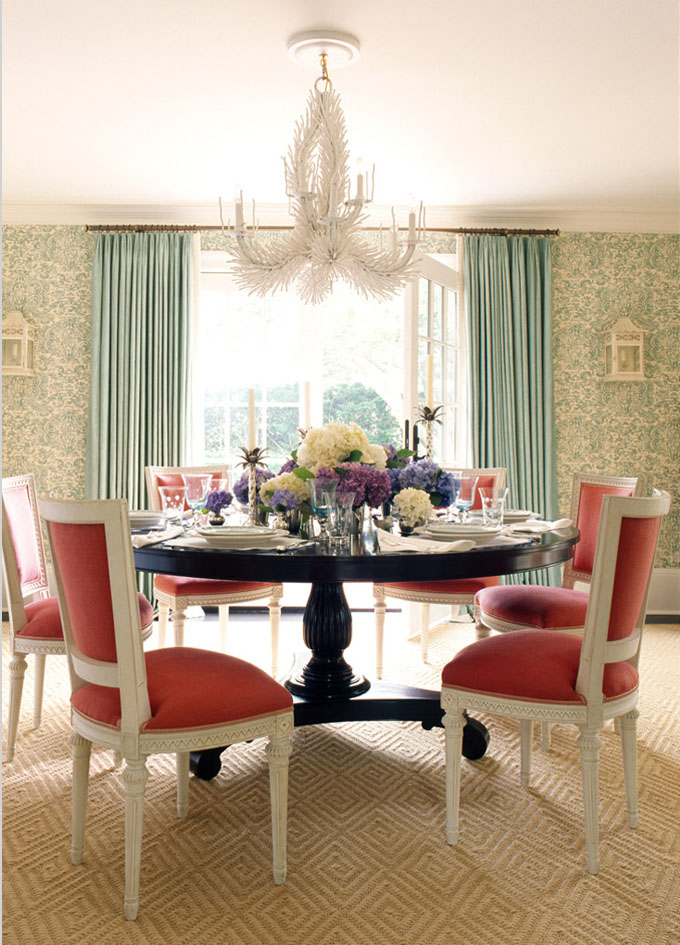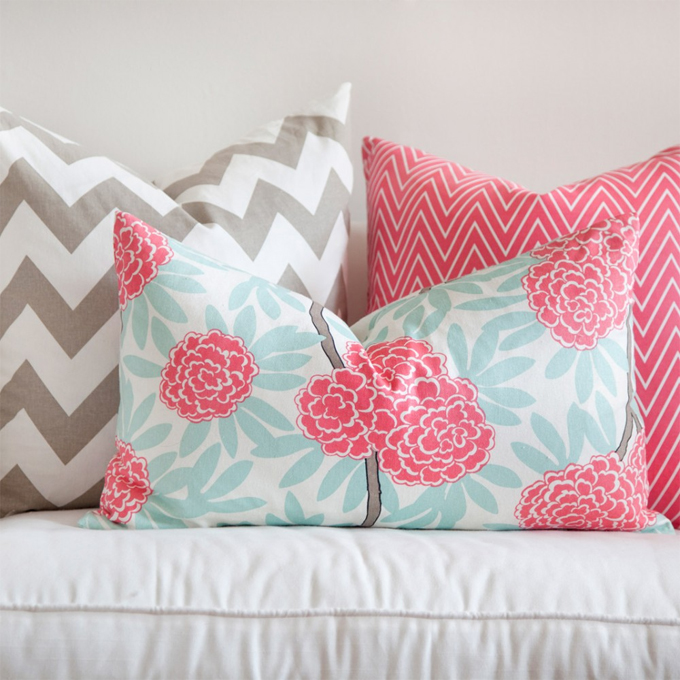 I wanted to make sure that our dining space felt really comfortable, so I've decided to line the back of the intire bench with pillows.  If that doesn't throw comfort in your face what does?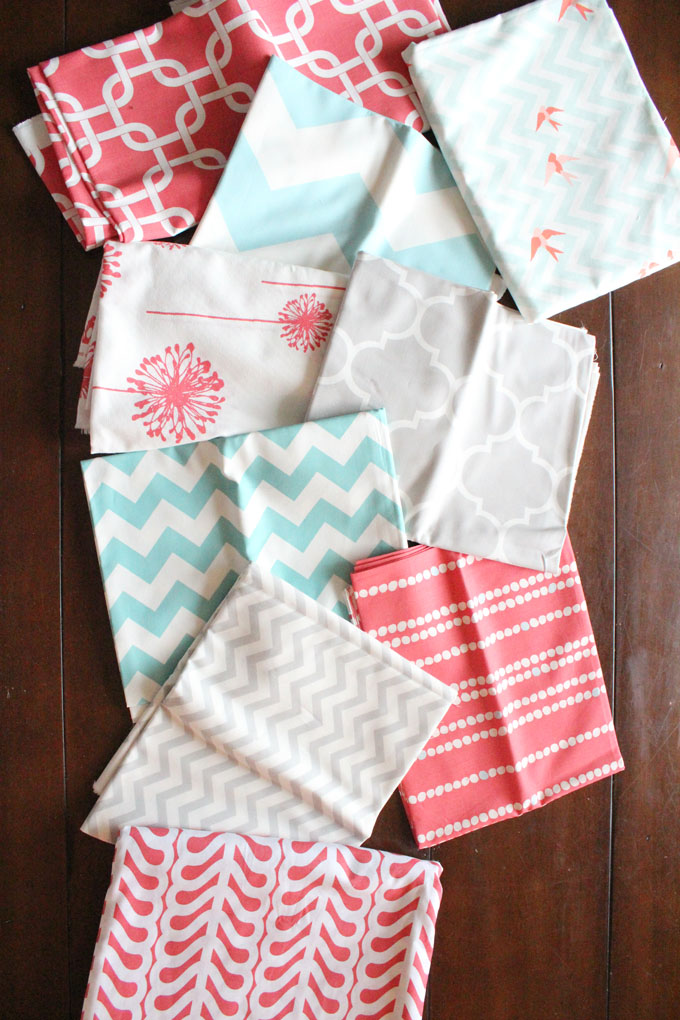 To get a better idea of what this would look like, I threw these fabrics into my trusty Photoshop.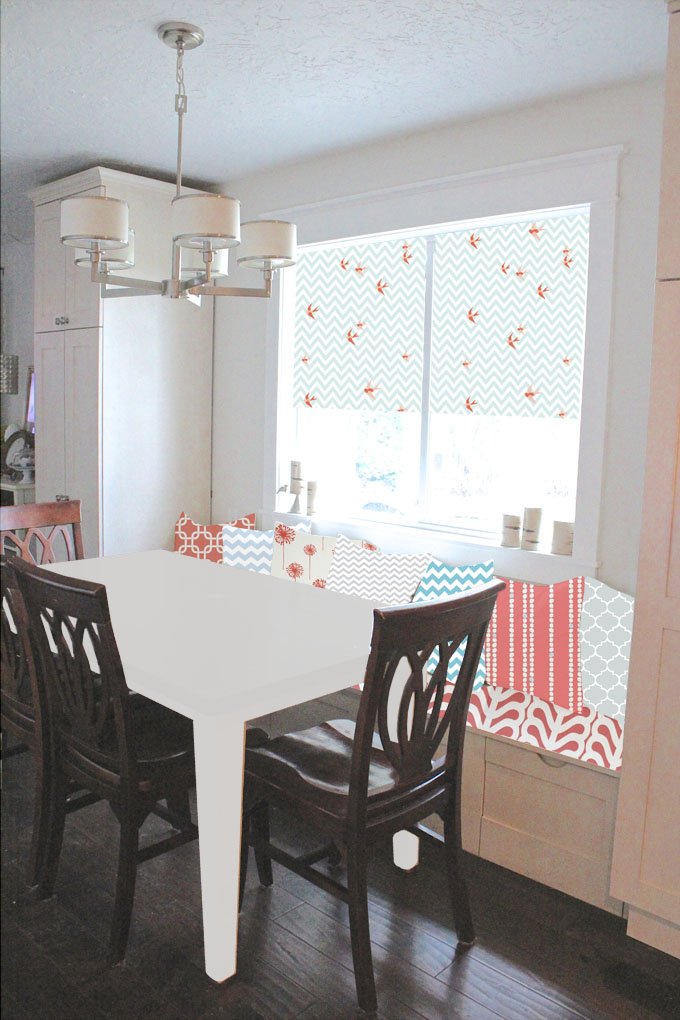 This is a super rough image of the potential of this space but it helps to visualize it all the same.  I'm so excited to get started.  I've still got a lot of ideas in the works too.  Maybe some marquee letters?  Who knows.  My spaces usually seem to change and morph as I get further into the design.    
I'm pretty sure I want to paint my table but I'm not sure what color just yet.  I love the bold blue of this table.
I'd love to replace our current table for a trestle table.  I may even take on the task of making one, since I want a specific size and the only one I found, that was just right, was in the $2000 range (a little too rich for my taste).
Here are a few that I particulary like.
So are you into coral and blue ar do you get more excited about a different color combo?  I'm well on the way to loving the Pantone color of the year, Emerald Green, and pairing it with gold is so beautirul!  Hmm, maybe I'll have to find a way to fit it in somewhere.
Tags