At any given time I'd say I have about 10-15 projects running and another 30 or so waiting in the wings. So, I thought I'd give an update on what is in "Progress". I could really take a picture of my whole house and leave it at that, haha, but I'll break a few things down instead, and I'll start with the kitchen. We recently went through quite the overhall in this area. I'll grace you with these "before" we moved in and "before" we ripped it out photos.  As you can see we did a little updating before the big overhaul but it was still a very un-functional kitchen.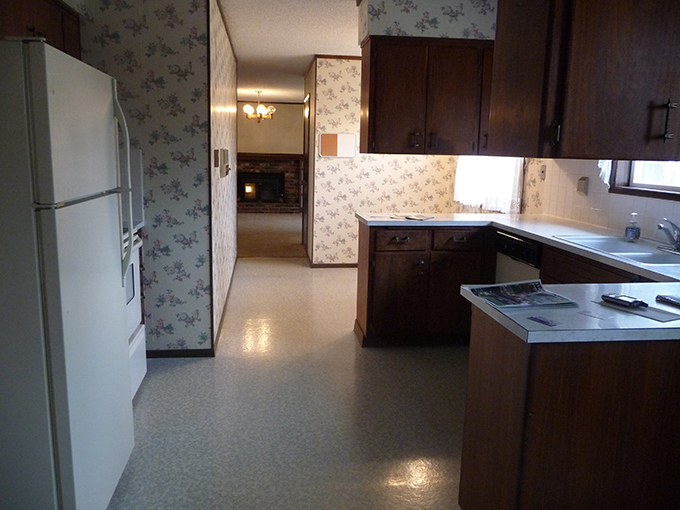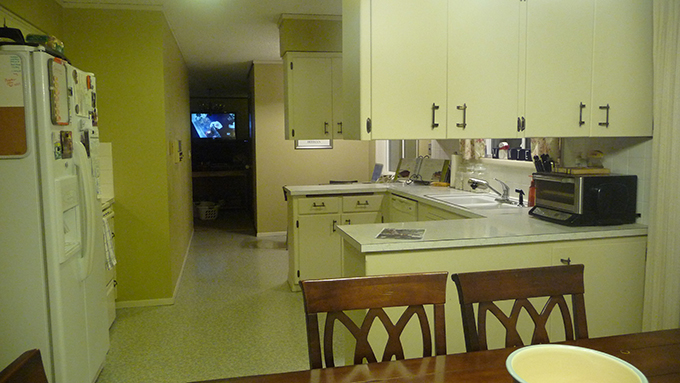 This is the ongoing project.  I'm afraid the kitchen is still looking for it's identity.  I threw up some no sew roman blinds but decided I didn't like the fabric so I bought something different and it has now become an in progress project.
Here's a shot looking the other way.  If you couldn't tell, the kitchen is in a completely different spot now.  The layout just happened to go the best this way and so we could fit in an island.  Oh the headaches of moving an entire kitchen let me tell you, blech! The back family room went through a lovely transformation as well but it is in serious need of some style.  It's slowly coming along.  It did get itself an awesome new rug recently.  I love it (except that is sheds more than both dogs and cats put together, ugh).  The dining room is, yet another, waiting to be done project.  The built in bench requires 7 pillows for comfortable seating.  I have all the fabric I need to make the covers...now I just need to find the motivation!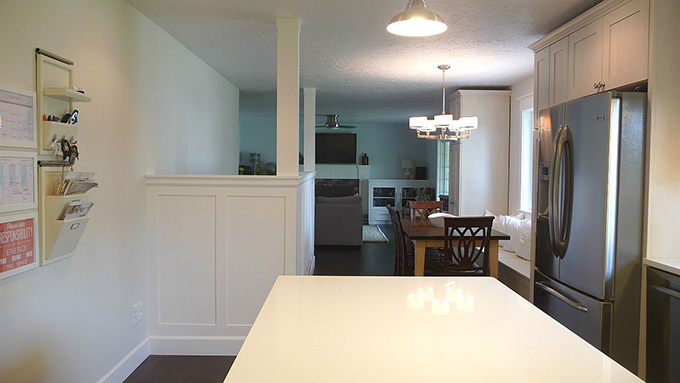 Next on "Progress" is my organization center in the kitchen. This little section of wall keeps my life somewhat together.  That big empty spot  is waiting for a magnetic glass board (working on the DIY process).  When we switched all of our appliances to stainless steel, we lost our magnetism,well actually we kept ours, but the fridge lost it ;).  So that's why I NEED something magnetic for all of our little papers, coupons, drawings, etc.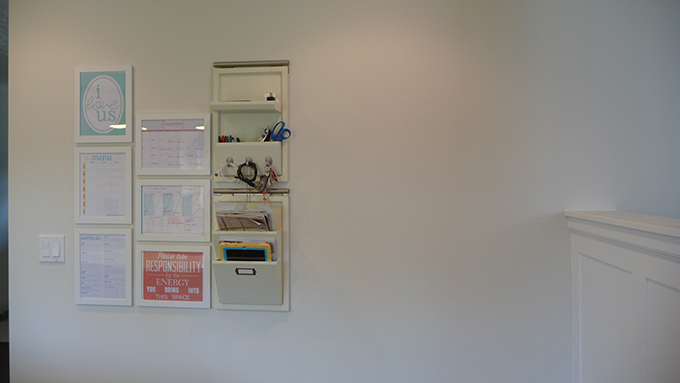 Okay I'm gonna give you one more.  This is more of a sneak peak.  This will more than likely be the next post, so you'll soon be able to see the finished product!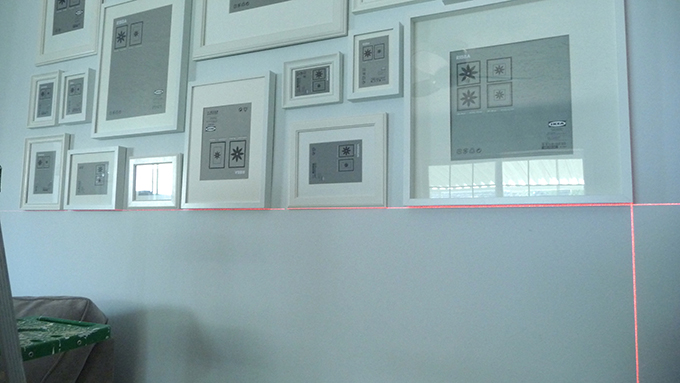 And there are just a few of the endless list of projects taking over my free time! Upon completion of these projects they'll each get their own post of what I did and how I did it, but in the meantime, any ideas on what the identity of my kitchen should be?      
Tags