Originally my family room was going to take on a slightly nautical theme.  I loved the idea of having a beautiful miniature sailboat in my living room.  I had spent quite some time putting together what I thought was a fantastic start.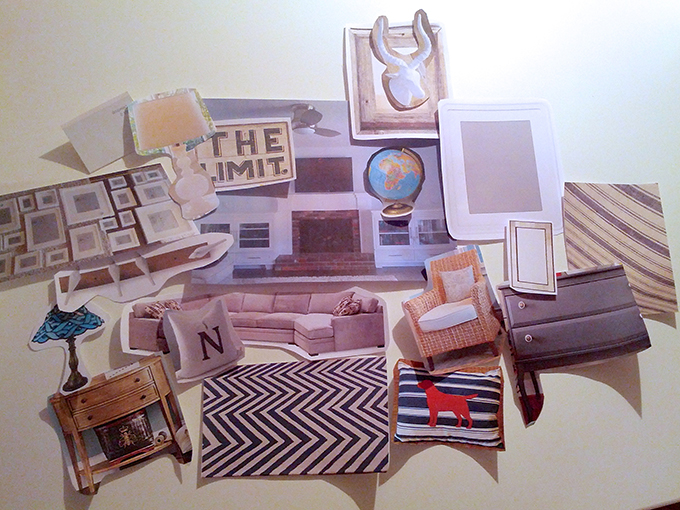 While shopping at Hobby Lobby one day with my fam, I spotted an awesome ship!  I hauled everyone over there to look at it.  Sadly, it turned out that I hadn't totally filled my husband in on my plans and he had some distaste (I think he said something along the lines of "I don't want THAT in the family room!") for the awesomeness of the ship. So out went that nautical nod.  From there the scheme of the room started to take a change. There are a few things that I am still doing but more is changing than staying the same. While out with the fam again searching for fabric, and getting successfully frustrated since I wasn't finding what I wanted, I made a joke to my husband.  I pointed at some burlap and told him I was just going to make drapes out of this!  And in the split second we both thought about the idea, we were sold.  Burlap it is! Now, this happened a little while ago and I have been waiting for the right time to buy some burlap.  And guess what!  Yesterday morning up pops in my email from Joanns an add for 40% off of burlap!  YES!!  I told my husband it was a sign that I needed to buy it.  So off to the store I went. I have it cut and excitedly head to the register, coupon in one hand, phone in the other, and show the cashier the add for the 40% off. I was standing there like a giddy school girl, and so proud of myself for finding such an amazing deal,  when the cashier politely points out to me that the add is an online only offer.  Ah CRAP! Fortunately, it was on sale but not quite 40%.  It was still an amazing deal when all was said and done.   I needed 9 yards for my drapes (gosh that seems like so much, especially when hauling it out of the store, lol)  and it all cost less than $25. And that was the just of the beginning of my fabulous finds of the day! I also went thrift hopping and hit up the closest stores to our house. I found some pretty interesting stuff that I think will incorporate well with the room.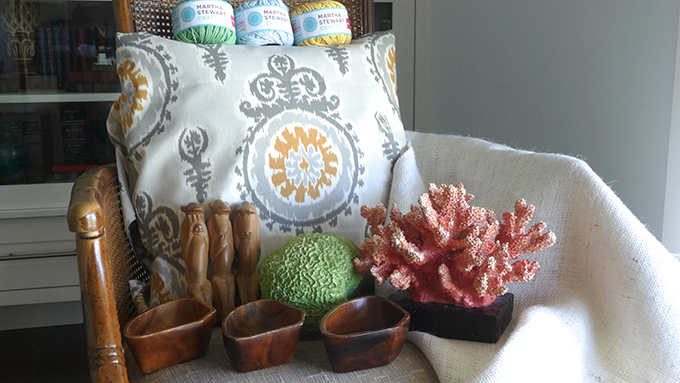 Some things will need a little pick me up  and others a complete repurpose.  In the end some may not even work, but that's the beautiful thing about options.  The more you have the better off you are.  And who can say no to that? Especially when you spend less than a few dollars for them?  They can always find a home somewhere else if need be. The burlap was the lightest they had and it matches our area rug perfectly.  I'm so excited to make the drapes since we have been drapeless for 8 months and have had more than a few awkward moments (it's such a pain running past the windows in my underwear trying not to get caught, lol).  I'm sure our neighbors will appreciate the drapes too :). My sister pinned some anthro inspired drapes and I fell in love with them.  You can check them out on my board here.  They were originally made by Besserina.  They are so cute I can hardly stand it.  I'm hoping I'll get a good result with the burlap.  I guess we'll find out soon, haha! That crazy awesome ikat fabric, I just found today at Hobby Lobby.  I got the last yard 1/2 on the bolt and used my 40% off coupon.  That's a six dollars purchase that I can certainly live with. The yarn was just a good steal.  Found them in the clearance section and I had an extra 20% off coupon so it was too good to pass up.  I'm not entirely sure what I'm going to do with it yet, but I'll figure something out. Now, along with making drapes, planning a birthday, rehearsing for a play, and helping with a room makeover for a friend, I'm also hoping to get a chance to work on a project I started last night, so I can post an update on it tomorrow.  Ah time, I wish I had more of you.  Anyone want to mail me some?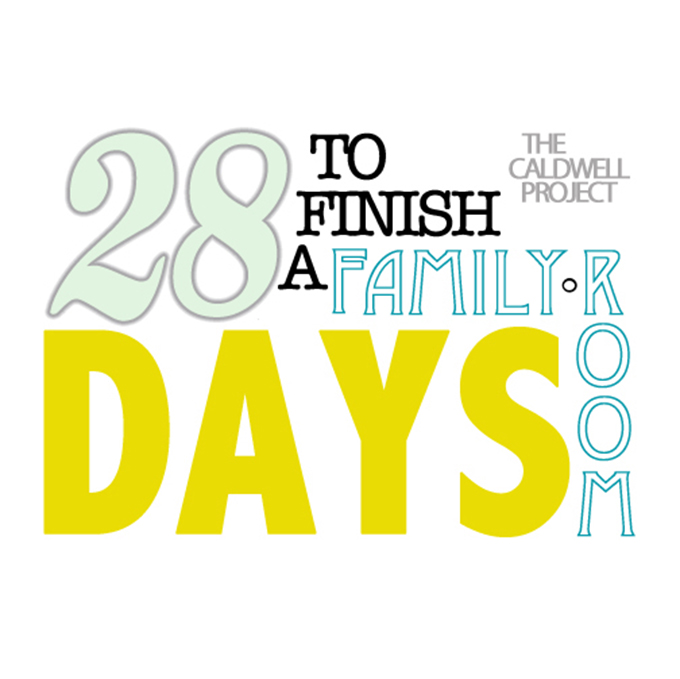 Tags