For a while now I have been looking for that perfect chair to sit in the corner of my family room.  There is just one spot that felt so empty and was just crying at me every day to fill it with something beautiful.  With a full house remodel in swing the option of going and buying a brand new chair for $200 or more was completely out of the question. So, it's was up to me to scour the yard sales, thrift stores, antique shops (which, between you and me can be almost as expensive as new) and the old favorite, craigslist.  Sometimes I worry about coming across another "Craigslist Killer" but I always take my hubby in tow just in case the location is a little unsavory.  Strength in numbers! Now in the search for the "perfect chair", or more likely the perfect chair for the "perfect price", I was keeping my eyes peeled everywhere I went.  One day while out yard saling? saleing? salling? saeling? (is it even a word, sheesh)!  Anyway, at this one yard sale I found an old secretary like chair.  It was very sweet and cute  and needed minor fixes.  Definitely within my capabilities and had a $25 price tag.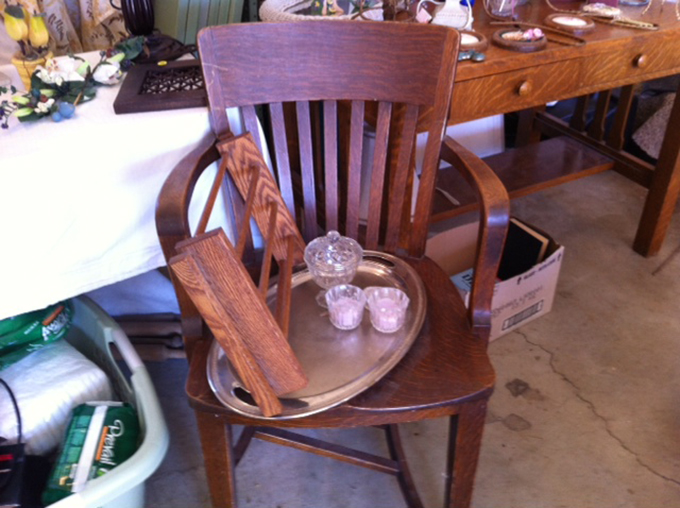 I really liked it but didn't have my hubs with me to converse about it.  So off went a picture of the chair into cyberspace to await a reply.  We were ready to move on but I hand't gotten an answer back on the chair yet.  "Well" I thought, " I guess I could come back later".  So we hopped in the van and off we went. About one minute down the road the answer came.  "Yeah, I like it" he says.  Ugh, well I wasn't going to go back now, I was already at the next target!  I just figured we could go back later in the day and pray it was still there. So here is the funny thing about time and what it does to your brain.  It causes you to think, then think some more, and then over think, especially if you're a woman. I began to feel like maybe the chair wasn't quite right for the space.  I had started my search with the idea of having a partially upholstered chair and this one had none.  But I just loved the chair!  NO, no, no.  Even if I loved the chair it really wasn't right for the space. Thankfully, time helped me avert a misguided purchase.  But I'll always have a picture to remember it by!  Maybe some day I'll find a use for a chair like it, but not today. And the search continued!  My next  few stops consisted of every thrift store in our area.  Still no success.  After that is was every consignment shop, then every antique shop, and on to so many used furniture stores my head was about to explode.  Not to mention in our quest, we came across the Hippie Happening and were a little "dazed" by the time we left.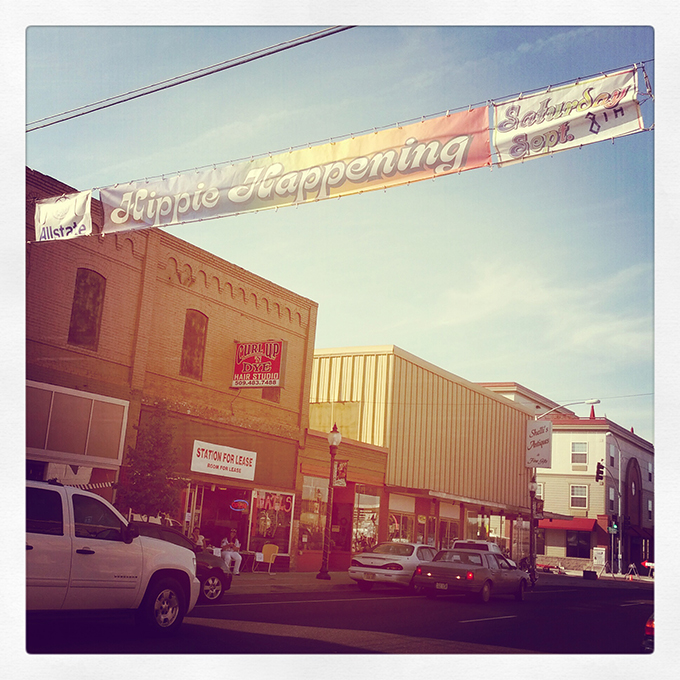 You know when you've been looking for something for awhile and you put a lot of effort into it and when nothing transpires you start to feel...defeated?  Well, I was defeated.  Maybe I'll just step away for awhile and something will turn up, I thought. Except, that just isn't me.  I can't just step away and let things sit, just ask my husband, lol.  So I force myself to the couch (oh that was soo hard, NOT), grabbed my trusty laptop, and said a little prayer that my ever favorite craigslist would save the day! About ten listings in, it was there, just staring me in the face.  Maybe it was because I had just recently read a post about redoing a cane chair that made me excited about this post, but excited I was regardless.  And there were two vintage cane chairs, $30 for the pair.  Immediately bursting out of my mouth "Honey, come look at these chairs!!"  Do you like them?". Now, when a wife asks a husband if he likes something that she loves, it turns into, well... let's say, tender ground.  If he is unimpressed with the said "item" hopes are dashed and sadness ensues.  But, if he is as excited as you are about it then your excitement quickly doubles.  There is also the "Well, we will go an look then I'll see if I like it" comment.  That gives hope and confidence to the wife that once they are there, surely she can talk him into it, haha. Fortunately in my case, he was impressed!  YESSSS!  The phone call went out and the appointment was made. On our way there I very quickly wanted to read the post again and pulled it up on my phone.  WHAT!!  The posting said they lowered it to $25?  Sweet!  Fine by me.  I didn't even have  to bargain.  That's what I like to see!  Just and FYI, that has never happened to me in all the years I have been using craigslist, so it must have been a sign right? We arrived, the chairs were perfect (almost), and were satisfactorily purchased. So now we had the perfect chair and an extra.  What the heck were we going to do with the extra?  Well, it turns out that they both fit perfectly in the family room. They are now awaiting their  new digs.  Supplies have been purchased and the creative juices are running full speed.  We'll hopefully see soon how they turn out!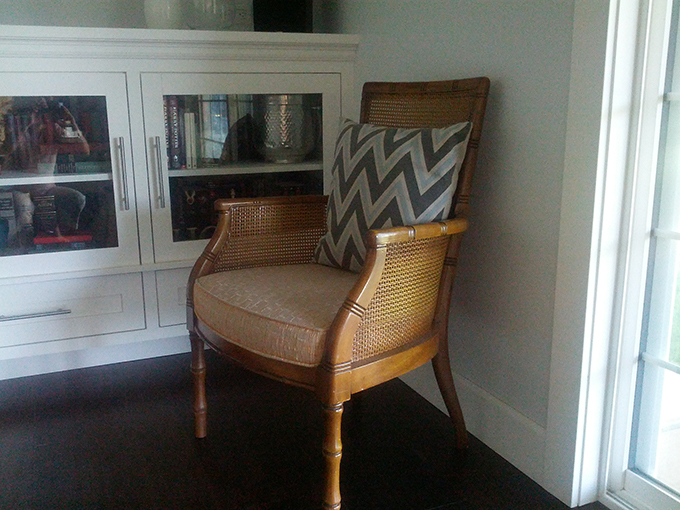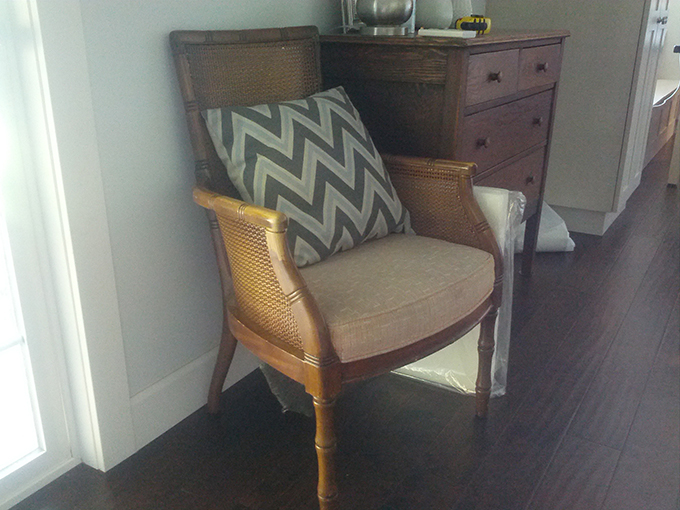 Tags