Thank goodness my family room is not literally a zoo, at least not all of the time.  I do have a few monkeys running around cluttering it up on occasion but at least they don't throw their own...well, you know! Inadvertently, I have developed quite the menagerie in my living room decor.  I even had one person ask me if I was going for a safari theme.  The answer is, no, but sometimes I wonder if it's too much.  I figure if I like it in the end, which I think I will despite the smattering of animals, that it doesn't matter one way or another how many furry friends litter the room.  I say if you like it...then you shouldn't care what anyone else says.  Do what makes you happy!! Here's a little show and tell of a few of the animals on exhibit so far: I've got two giraffe friends: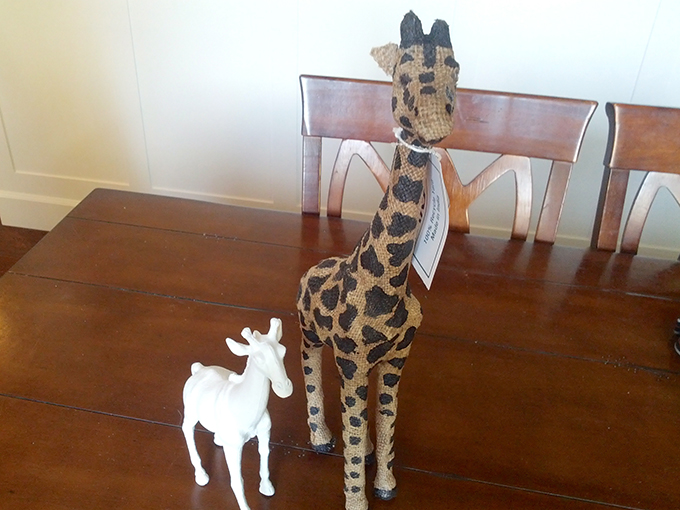 A little owl buddy (he was too cute to resist):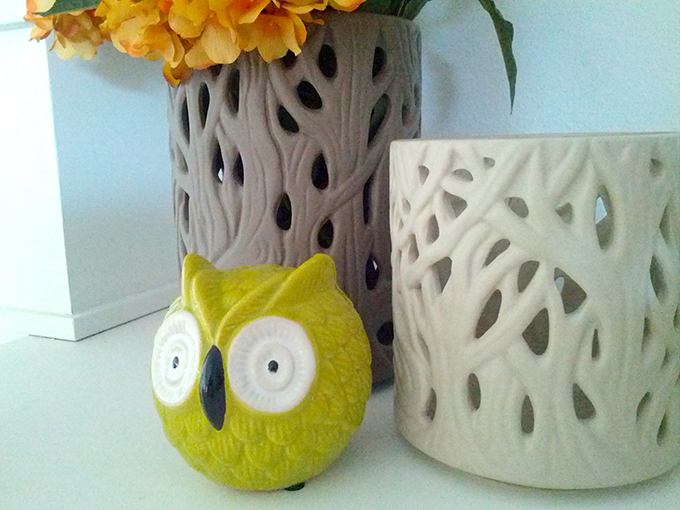 Robbie Jr. the Rhino, thanks to Cardboard Safari: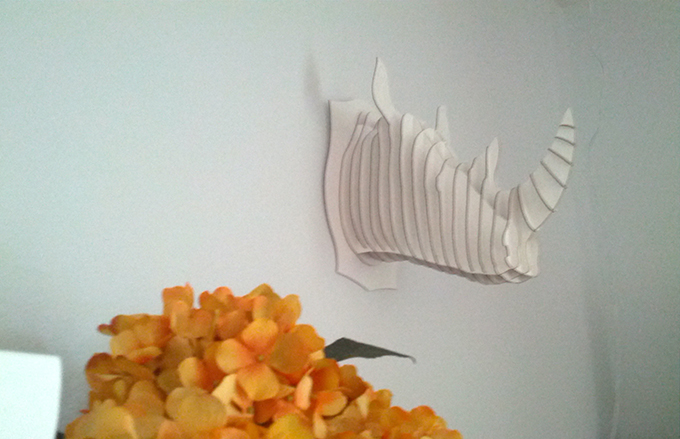 A pretty brass horse that was one of my most admired objects in my grandmother's house when I was a child, so it's a joy to be able to use it in my own home: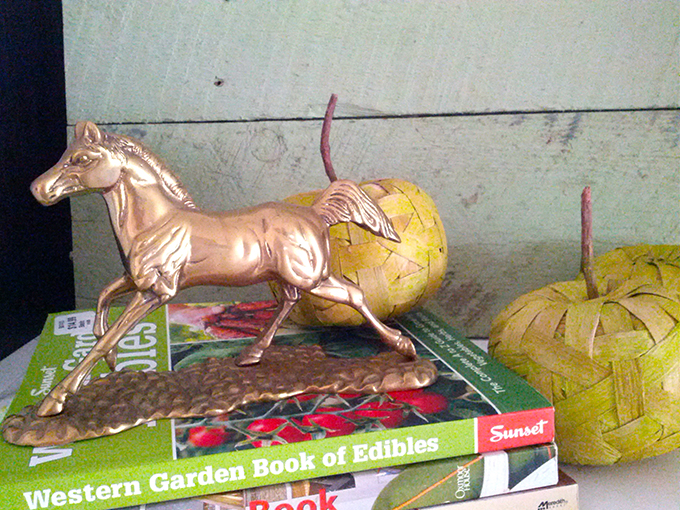 These may not be furry but they are still animals - the coral (yet to be repurposed):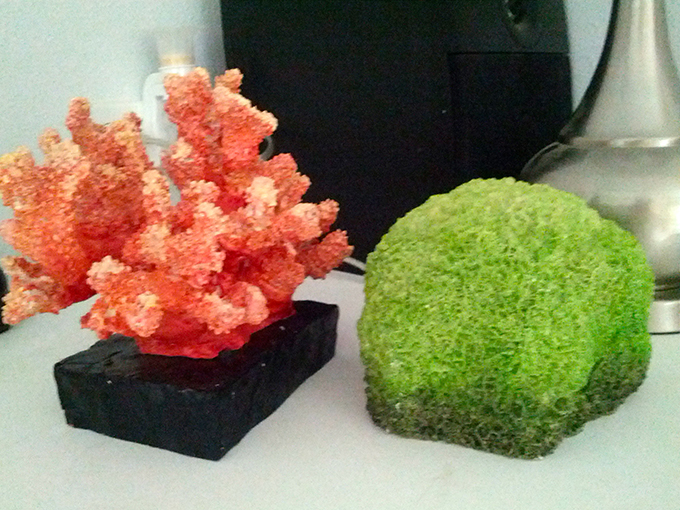 And let's not forget the monkeys (the decor kind not the children kind) seen here and the picture of a bee in the gallery wall here. I even have a few, somewhat hidden, bookends that are horses and another set that are giraffes.  I did want to grow up to be a zoologist after all.  I suppose it's not really a surprise that I gravitate towards the things that I love. I even have an idea to incorporate our four legged companions.  An homage to (wo)man's best friend, if you will.  We love our doggies and it'll be fun to see where they turn up in this room.  Another project in the works!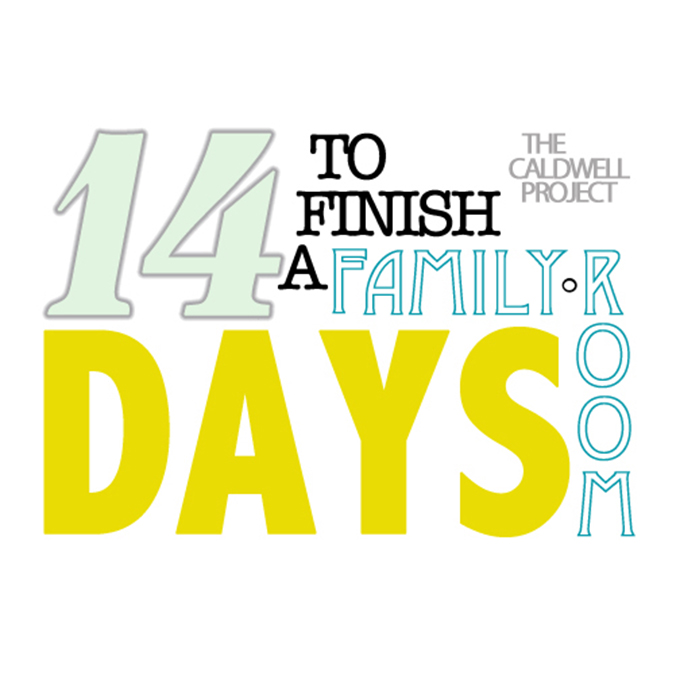 Tags