We made headway on the chairs today...woohoo! The chairs were dismantled and got a pretty new coat of paint. Here is what they looked like just before their new digs.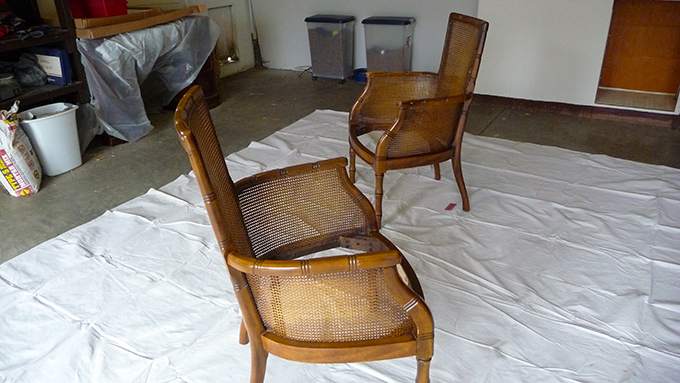 And here is a sneaky peek of what they look like now.  So much better.  It's not exactly the color I want but it's close enough and I think they'll look great in the room.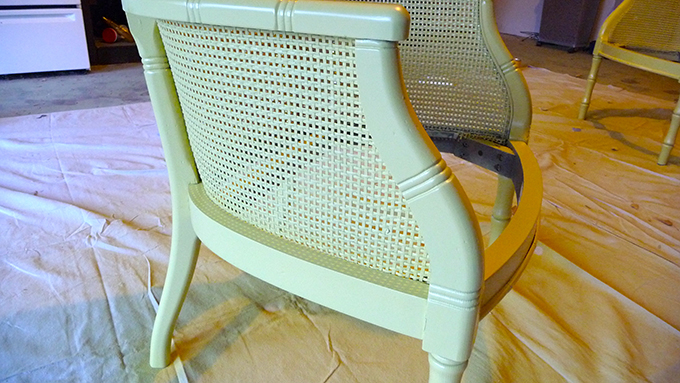 There were a few other projects that got some attention today, too.  I worked on the monkey's a little bit and hope that project will be coming to it's end soon.  I'm waiting on my new Silhouette Cameo to put the final touch on it.  I'm way excited about this one and already know it's going to turn out amazing!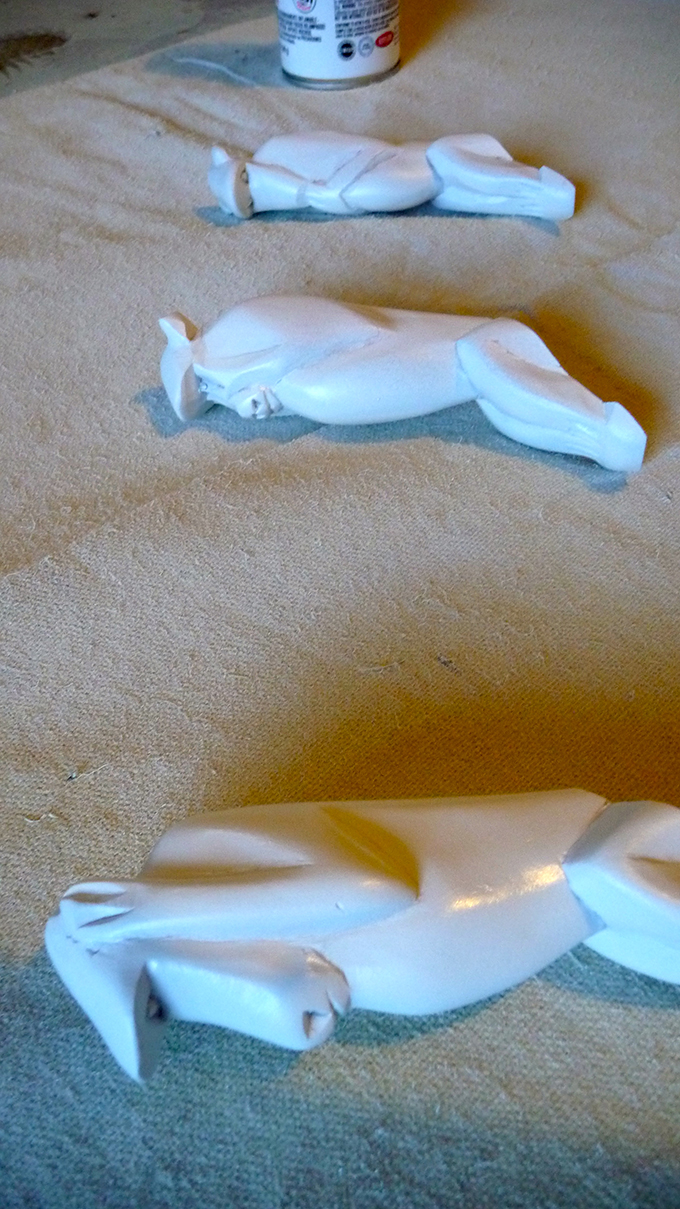 And guess what?  I was ambitious the other day and got one panel of my curtains done.  Now all I need to do is attach the ruffles to the other one and Bob's your uncle, they're done!  Maybe I can convince my husband to help me put up the rod tonight and get at least the finished panel up? So, tomorrow my list consists of finishing the last curtain and working on the upholstery for the chairs. I am so excited for these chairs you don't even know.  After that, it's on to pillows! Hopefully I'll make some good progress tomorrow!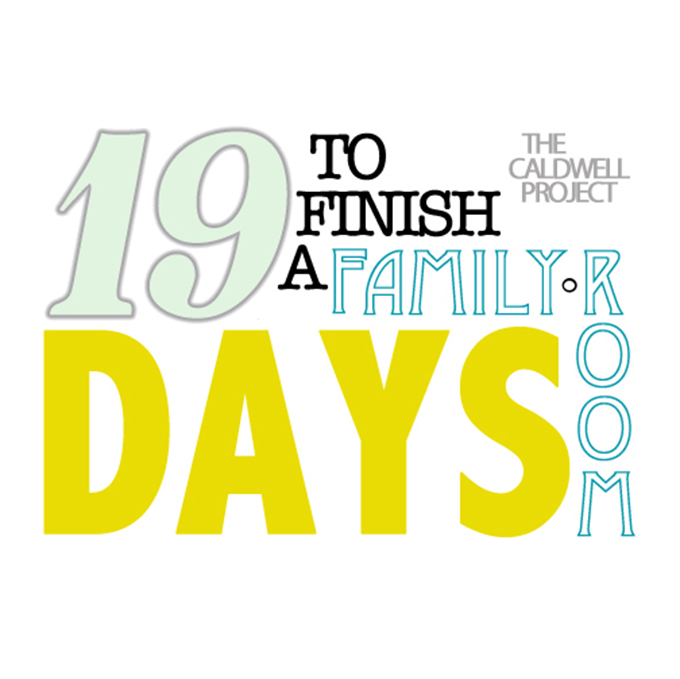 Tags