OUCH.  I'm so sore I can barely move this morning, but it was all worth it.  I thought that yesterday would be a productive day and I was right on par.  We are on schedule even!
Yesterday we spent ALL day laying floors in the master bedroom.  It's not a huge room but we had a closet that required flooring that was going the opposite direction.  So, we had to dry fit everything and then pull it all out and put it all back together again, twice the work you would normally have to do.  I am so proud that we accomplished that part without any snags though! (Such a rarity.)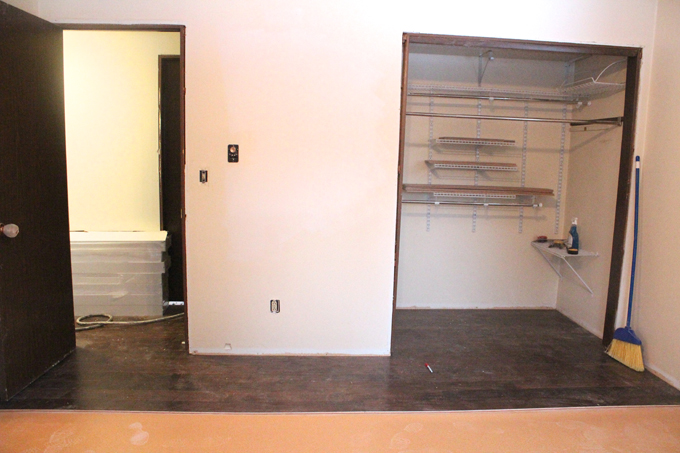 Other than the opposite closet, all we had to cut for were two door jambs and another closet (not going the opposite direction fortunately).  We started at about 9 in the morning (late by my working standards) and finished around 8:30 in the evening.  As many diyer's could probably tell you, getting anything done before ten at night is an accomplishment.  Just look at those beauties.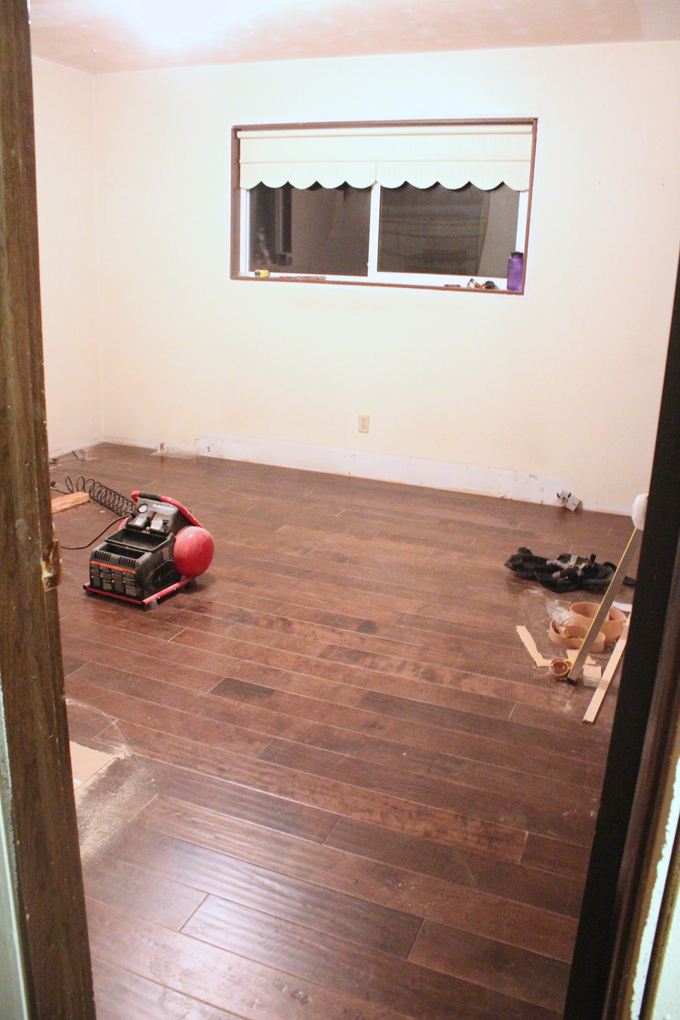 Ugh!  Yikes, look at that mess!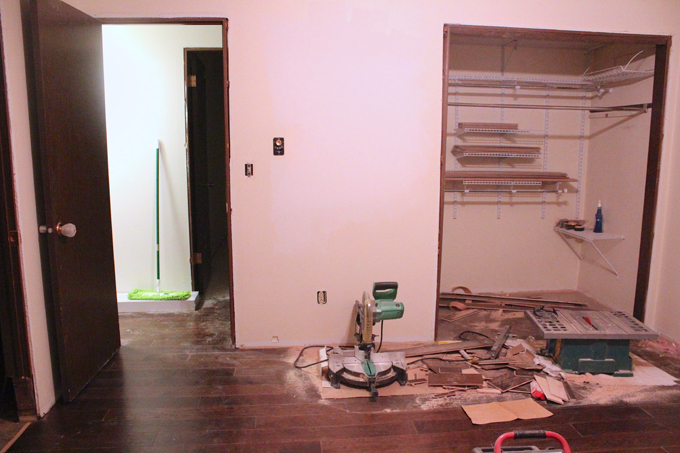 We were so tired and achy from the days work we pretty much left everything where it was.  I did sweep a little just to get a good look at the finished product.  
We laid most of the flooring in the rest of the house, way back when, so we were pretty confident going into this project.  We pretty much knew what to do for each little spot that wasn't just a straight cut.
The floors are Mayflower Sundance from Lumber Liquidators and we used the high quality sound deadening underlayment they sell.  Does it make a difference?  I think so, but I really don't have anything to compare it to.  It sounds pretty solid to me. (Of course, no one ever wants to think they paid for something they didn't really need the best of, haha.)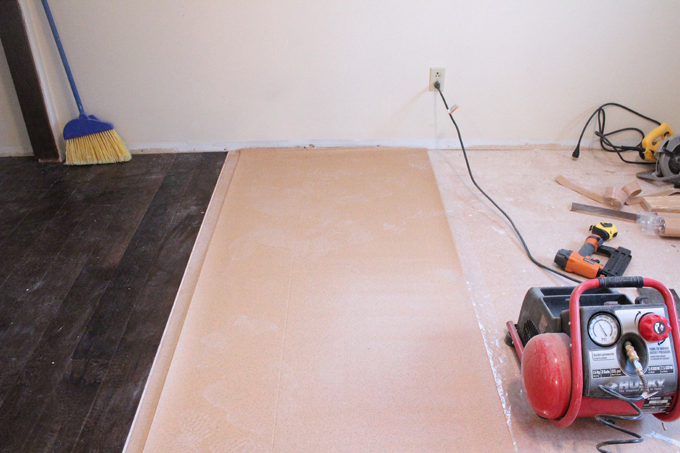 The other two bedrooms are moving along as well.  They got two coats of mud on the ceiling and new texture on the walls to cover quite a few repairs.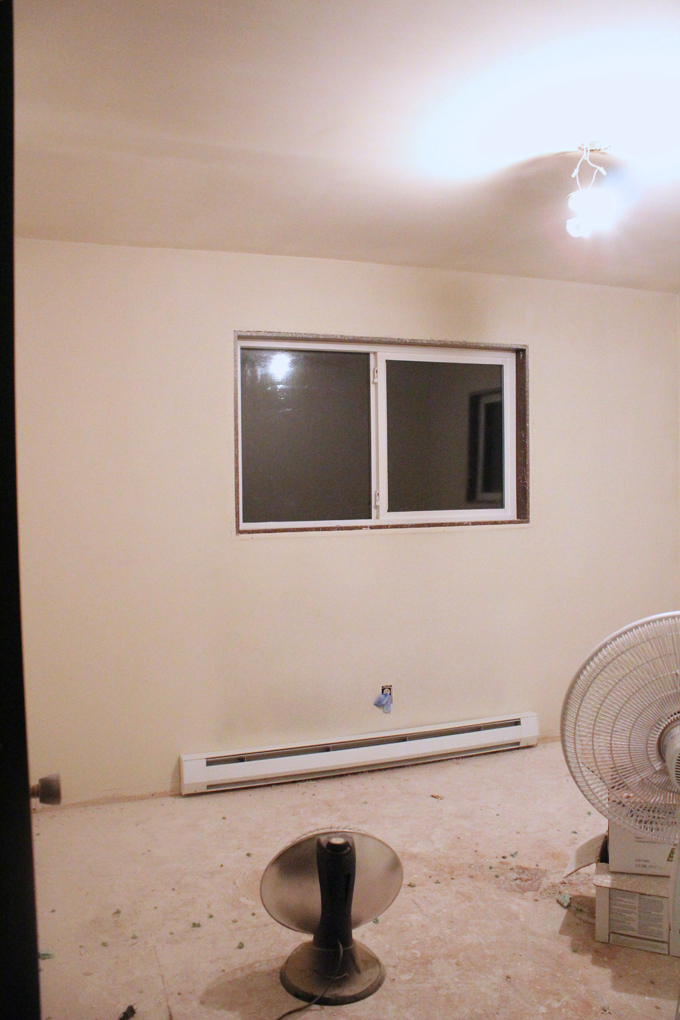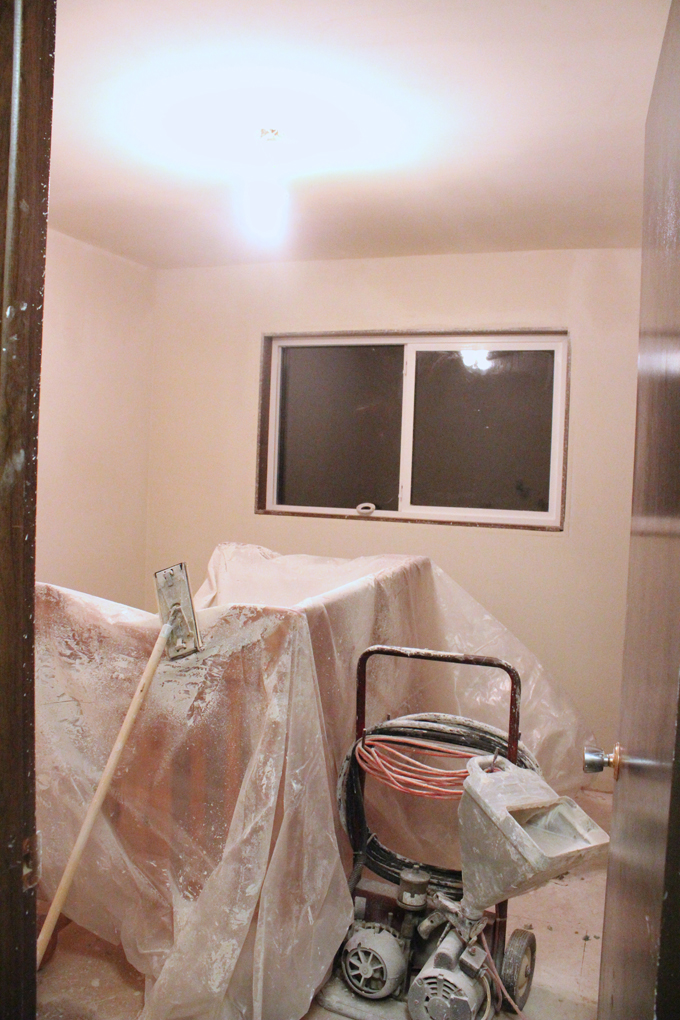 I'm so happy to have flat ceilings.  I really didn't want any texture at all so it did take a little work from our drywaller to get it to the point where you wouldn't see any imperfections.  It still has another final layer to be put on yet.
Since everything is going away in the bedrooms i.e., doors, moldings, trim, closet doors, we weren't worried about overspray.  If you are intending to have a room textured and you are keeping anything, make double sure you get it all covered up.  Otherwise, you'll have a mess like this on your hands.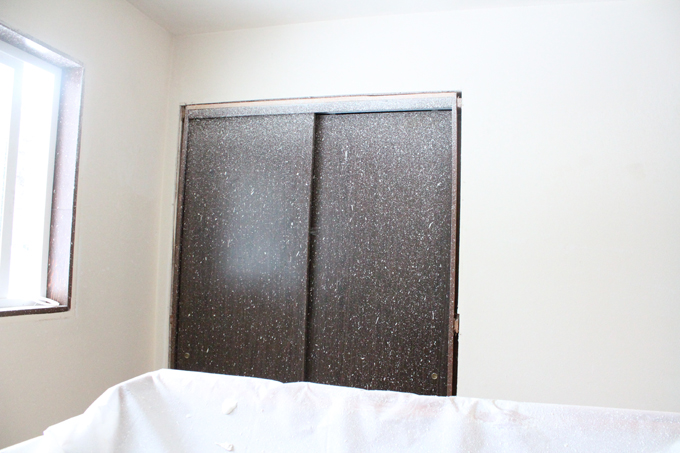 Today we are getting the final coats on the two bedroom ceilings and we are starting the floors in one of them.  Let's hope we can get the first room done today!! (We'll see if our bodies LET us get it done today, lol!) Wish us luck!
Tags